Thanks to the charismatic arm wrestlers and youtube stars like Devon Laratt, Schoolboy, Larry Wheels, etc the sport of arm wrestling past decade has exploded in terms of global popularity.
But the arm wrestling history used to have a much richer background than we see today.
Firstly the sport started as a show of strength in the military and bars.
It later transitioned into somewhat competitive as the best arm wrestlers on the planet competed and star pullers like Duane "Tiny" Benedix arose.
Sooner arm wrestling association and arm wrestling federations started organizing events at a global level.
Even non-arm-wrestling organizations like Arnold classic and International Federation of Arm Wrestlers or IFAW Results (under IFBB) began organizing events.
Here are the top 10 best arm wrestler of all time:
10. Levan Saginashvili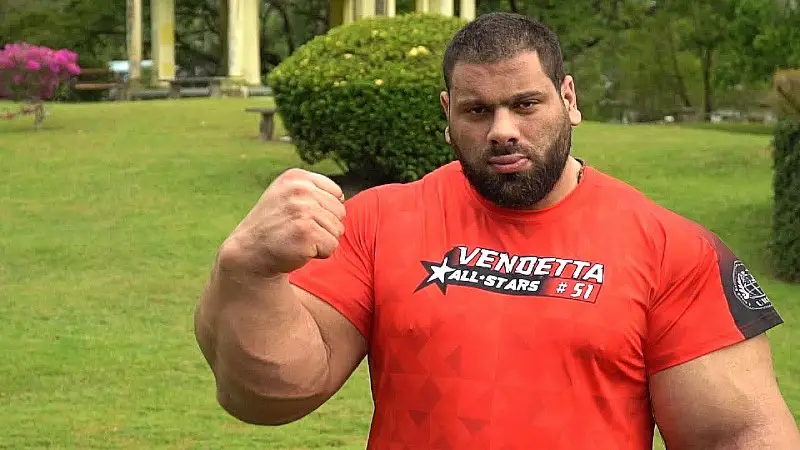 Levan Saginashvili "Georgian Hulk" is a professional arm-wrestler known for his intimidating size.
He is seven times the World Arm Wrestling Champion and six times the European Arm Wrestling champion.
In 2019, at the most prestigious arm wrestling tournaments, Saginashvili defeated Russian rival Vitaly Laletin 6:0 and won the championship belt.
Currently, Saginashvili is preparing for his grand match against WAL Champion Dave Chaffee (a match postponed due to the COVID pandemic).
9. Alexey Voyevoda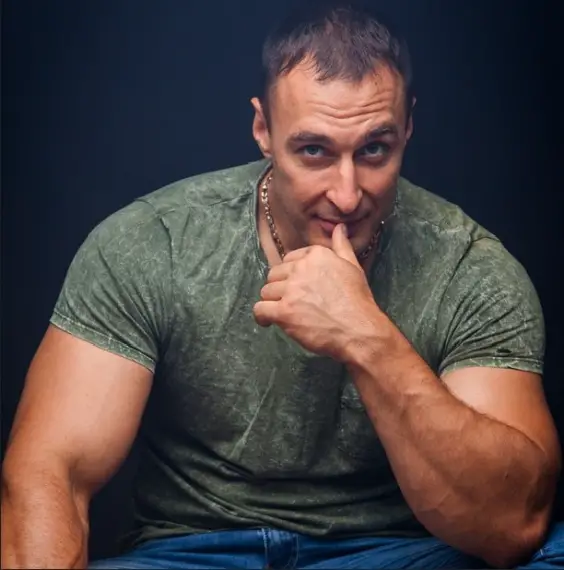 Alexey Voyevoda is a Russian bobsledder and professional arm wrestler. In the early 2000s, known as the world best arm wrestler. He is 10 times World's Armwrestling Champion. He is quite popularly known for brute static strength after fans witnesses his matches against Travis and Pushkar. He won three Zloty titles in a row by 2003. During his competitive career, his right arm was considered the strongest right arm top pullers in Europe. His unbeatable streak of winning WAF World Championships in the late 2003s was eventually stopped by Travis Bagent. He then intensely trained for the next year won the overall division at Nemiroff (Zloty) in November 2004 beating both Bagent and his hero, Brzenk. His biggest ever win over John Brzenk in Zloty Tour 2004 Cup, training can be watched from "Pulling John" documentary. Later the same year, Alexey Voyevoda won super heavyweight class WAF world titles in both arms.
8. Denis Cyplenkov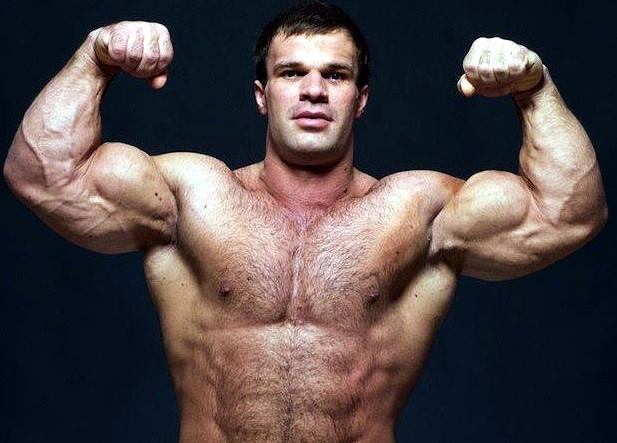 Although he began pulling in Russia a few years before, Denis Cyplenkov was first mentioned in 2008 by most of the people. In June he defeated Andrey Pushkar 6-0 in a left-hand PAL arm fight and finished the decade with the perfect arm record. Tough in his professional armwrestling career he did not contended regularly, instead choose the Nemiroff World Cup (Zloty Tur) to show his talents in the largest international tournament in the world. In both 2008 and 2009, he won the left-hand tournaments and in 2008 and 2009 the only matches he lost were on the right-hand to John Brzenk. He also defeated Devon Laratt in Vendetta All Stars scoring 6:0.
Denis could be the strongest arm wrestler in the world as he also competes as a strongman and holds the record for heaviest strict curls of 113 kg/249.12 lbs.
7. Dave Chaffee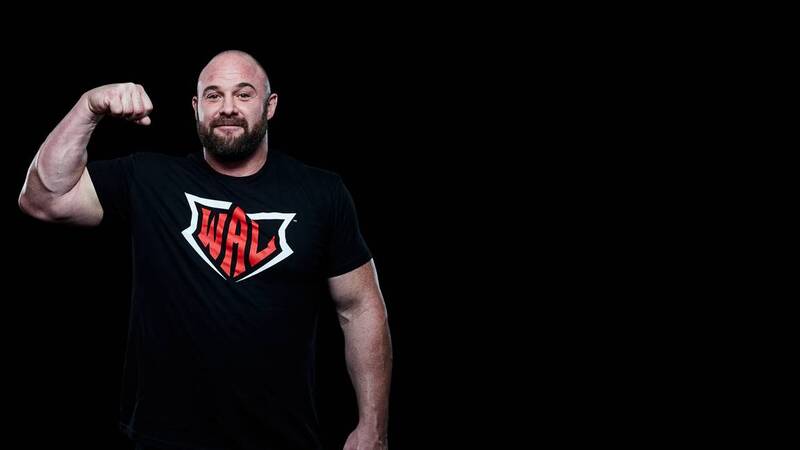 Every arm-wrestling fan knows Dave Chaffee for his hydraulic power. This person has been a prominent figure among the stars of arm wrestling for several years. Impressive fights are widely discussed with his participation in various continents.
He has dominated in almost all competitions like World Armwrestling League, Top 8, Nemiroff World Cup, etc.
Dave is particularly known for his brute horsepower.
His style of comfortably cupping and blazingly top rolling makes any however strong or tactical opponent helpless.
However the only one man can match Dave's power with some tactical support, Denis Cyplenkov.
But still, during their last encounter, Dave initially overpowered Cyplenkov at some point which forced the Russian to use Kingsmove.
The only aspects that hold off Dave are low flash speed and relatively low endurance.
Otherwise, he is probably the only man on earth to match Denis in pure power.
6. Andriy Pushkar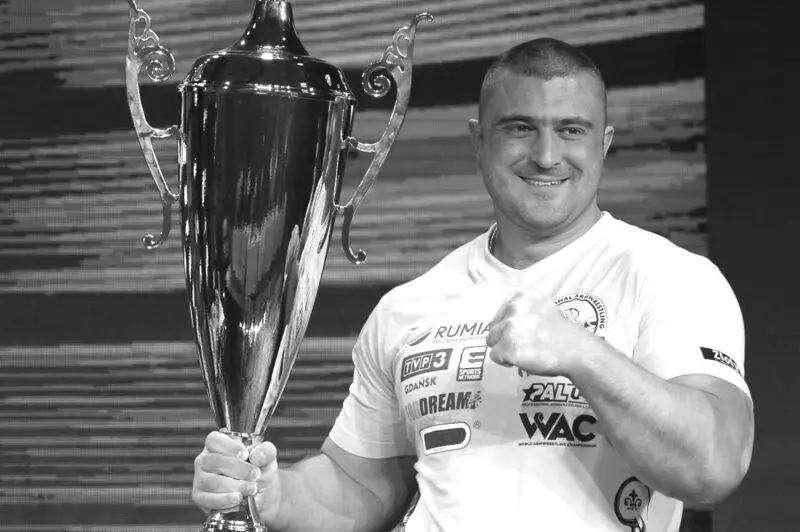 Andrey Pushkar was a professional Ukrainian bodybuilder and world champion arm wrestler. In Childhood, He saw the Arnold Schwarzenegger film Commando and decided to become an athlete. In 2003, Pushkar won his first world championship medal in the heavyweight division.
In June 2013, he was defeated by Cyplenkov in A1 Russian Open World Armwrestling Grand Prix and regained the title by defeating Cyplenkov the very next year.
On 14 November 2018, Andrey Pushkar passed away in a traffic crash while driving in the Rivne region, along with Oleg Zhokh's (another arm wrestler) father.
5. Gary Goodridge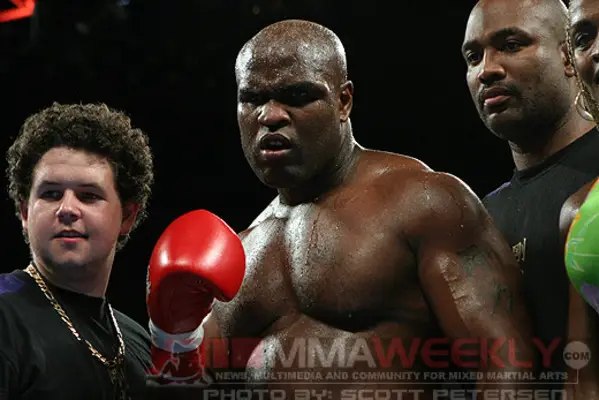 Gary Goodridge is a Canadian retired arm wrestler, super heavyweight kickboxer, and heavyweight mixed martial artist.
In the first half of the 90s in the world of professional arm-wrestling, he was also one of the top arm wrestlers and was able to defeat then champions like Sharon Remez and John Brzenk.
Gary won Canadian Stand-Up National Championships in 1990 and Gloucester Fair International Armwrestling Championships in 1993. But was defeated in Yukon Jack National Championship by Cleave Dean in 1994.
Later he pursued a career in Kickboxing, Boxing, and MMA. He was also the Canadian champion of super heavy amateur boxing.
4. Travis Bagent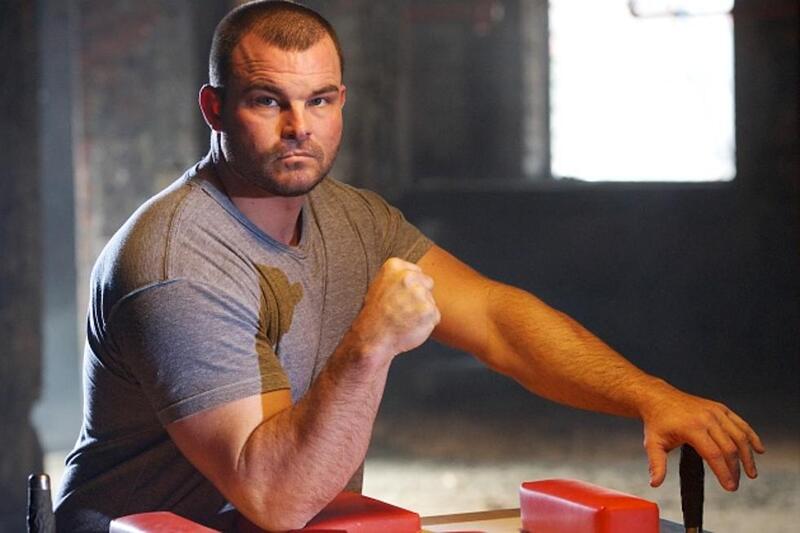 Travis is a left arm champion, who lost to all his competitors at the beginning. At the age of 38, however, Travis has indeed started to become a renowned arm-wrestling star in the world. Before his professional arm-wrestling career, Travis worked in a bar and wrestled on weekends, where he met many arm wrestlers like Ray Patton, Bob Lear, Les Whims. Since 2000, Travis Bagent has won nine national Rt & Lt titles, five AAA Nationals between 1999 and 2003, and one Mike Gould Classic title in 2006. Not just that he has numerous other awards and titles. Travis alongside Mike Ayello, Dave Chaffee, etc were featured in the Reality TV series Game of Arms (2004) featuring training and organized arm wrestling events.
3. Devon Larratt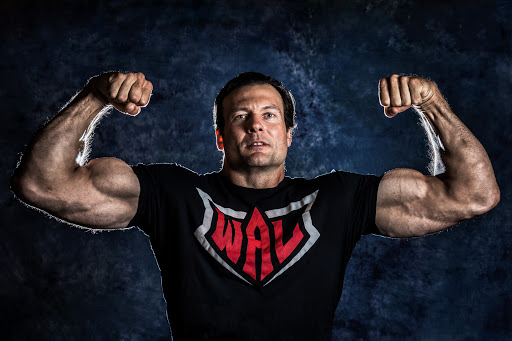 Devon "No Limits" Larratt is perhaps the most popular arm wrestler in the world. Devon is Canadian and his interest in arm wrestling began in his early teens.
Larratt credits the experience he has gained on several military bases as part of his success, after joining the Canadian Special Forces at the age of 21 was still able to train and compete.
Devon has the perfect triad required for arm wrestling success; strength skill and endurance, for which he is regarded by many as the world's best arm wrestler ever.
In 2008, Devon won the Arm Wars Super Series after defeating legendary John Brzenk by 6-0 in a breakthrough match.
Larratt had undergone surgery on his right arm and elbow, forcing him to compete with just his left hand in 2013.
He had a similar operation on his left elbow in 2016 but he was able to recover much quicker and in that same year he was able to win the World Armwrestling League (WAL).
2. Cleve Dean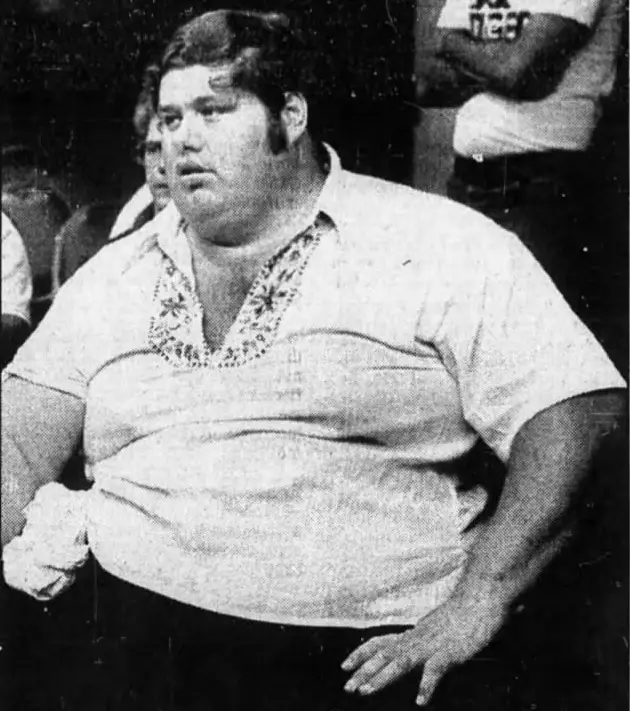 Cleve Dean, a professional arm wrestler originally from a town named Pavo in Georgia, USA.
Alongside his arch-rival, Virgil Arciero, Cleve Dean dominated the sport around the 80s.
A reason for his brute static strength could be credited to his farming disciplined lifestyle of raising hogs harvesting cotton and tobacco. This, in addition to the sheer strength we see in many pictures and YouTube videos created a commitment towards work.
Cleve was "larger than life" physically, but he had the personality to match and enjoy travel and people. In 1979-80, he participated in Worlds Strongest Man and reigned 10 straight years as the World Champion Arm Wrestler.
He further traveled to Sweden, Italy, Japan, and throughout the USA. His brute, farm-raised strength distinguished Cleve from other arm wrestlers.
His legacy of physical strength in arm wrestling and the strongest world competitor is undisputed, despite his passing away at 58 in 2011.
1. John Brzenk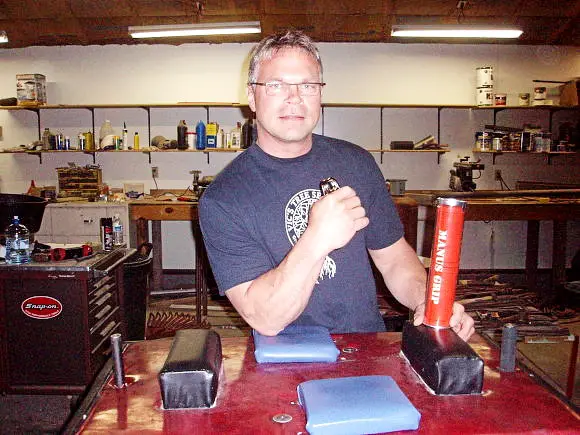 John Brzenk is officially named by the Guinness Book of World Records, as the "Greatest Armwrestler of All Time."
His father an arm wrestler himself was able to pull him, his brother, his father's friends, etc driving young Brzenk towards the sport.
Starting to grow the right physical structure at this age, set him able to compete for a long strong arm wrestling career.
Brezenk won GOLDEN BEAR Titles: SUPERMATCH (Absolut Champion), 2000,2001,2002,2009 Harley Pull Titles, Over the Top World Championship (defeating Richard Lupkes), USAA National Pro-Am Championship (defeating Ron Bath), etc.
He is currently competing in the Ultimate Armwrestling League and is the current UAL Right-Handed Champion (Heavyweight Division).
Brzenk defeated winners from all weight classes earning the top spot in almost every competition he competed in and has a cameo appearance in the 1987 Sylvester Stallone film Over the Top.
John had perhaps the best cupping (wrist) strength of all time as could get his wrist bent on just about anybody.
Not just the wrist, Brzenk's elbow bone, tendons, and ligaments are perhaps strongest too.
Such stresses during puberty (unlike later in life) have a major effect on adult physical development. In every situation, his technique and sports knowledge enabled him to use his strength.
The connective tissue of his elbow and forearm makes his hand backpressure and side pressure tremendous.
Even if he lost his wrist position somehow he might dead-wrist press a guy across the arm wrestling table. His static strength makes it impossible to open his wrist and to escape when his wrist bent and his is pronator locked.
No Doubt these are the reasons why John Brezenk is called the best arm wrestler in the world.