10. Mauricio Rua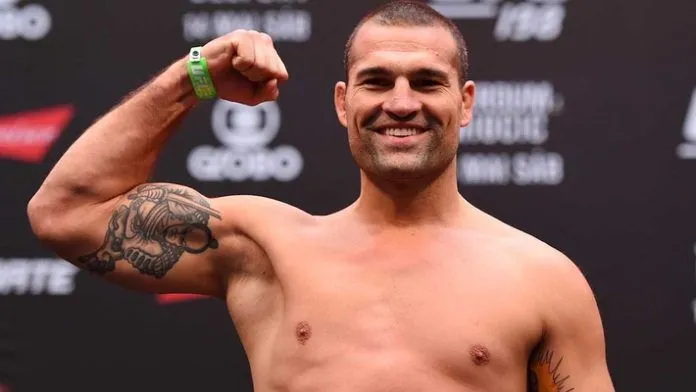 Shogun, also known as Mauricio Milani Rua, is a professional mixed martial artist and former model from Brazil. The Ultimate Fighting Championship recognises him as a Light Heavyweight (UFC) competitor. He held the title of UFC Light Heavyweight Champion in the past. Rua has been competing at a professional level since 2002, and he won the PRIDE Middleweight Grand Prix in 2005. Before the dissolution of Pride FC in 2007, the now-famous Rua continued his winning streak, defeating several notable opponents, including Kevin Randleman and Alistair Overeem (again). Then, "Shogun" was nearly universally regarded as the greatest light heavyweight fighter in the history of the world.
9. Wanderlei Silva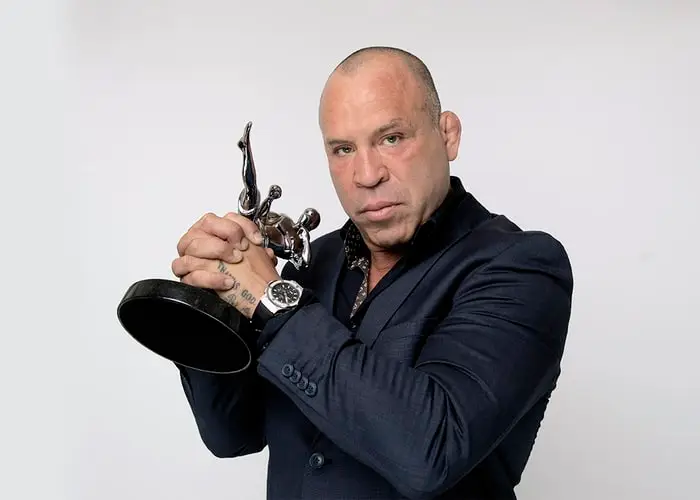 The terrifying Wanderlei Silva has competed in an astounding fifty-one matches during his illustrious career. Silva won thirty-five of his fifty-one fights, with twenty-seven coming from knockout or technical Knockout. Although a significant portion of Silva's legacy would be established during his time with Pride FC, when he transitioned to the UFC, he continued to compete against the best fighters in the world. He amassed five fight of the night honors and two Knockout of the night honours and fought total wars against top-tier fighters such as Michael Bisping, Rich Franklin, and Cung Le.
8. Fabricio Werdum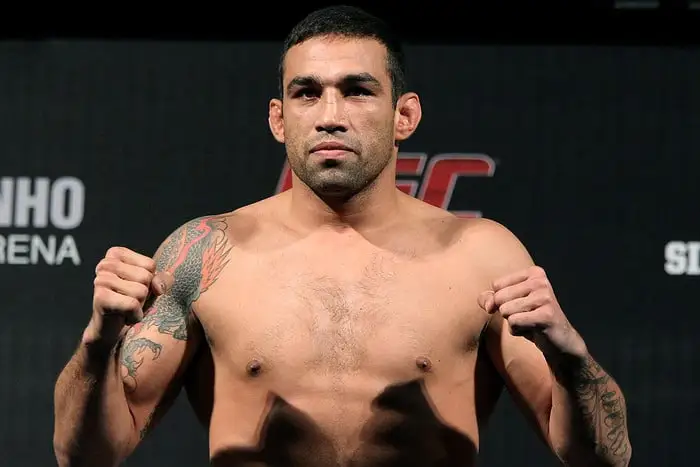 Fabricio Werdum is merely an athlete who has gathered up an amazing CV simply due to longevity – Werdum has achieved big victories at numerous stages and in multiple promotions, and his position in the pantheon of best heavyweight talents in the history of mixed martial arts is all secured. He is also skilled in the martial arts of Muay Thai and Judo, both of which have awarded him the rank of black belt. Werdum has fought in the PRIDE Championship, the Ultimate Fighting Championship (UFC), Strikeforce, and Jungle Fight. Additionally, he has the title of European jiu-jitsu champion and is a two-time winner of the Abu Dhabi Combat Club World Heavyweight Championship.
7. Junior Dos Santos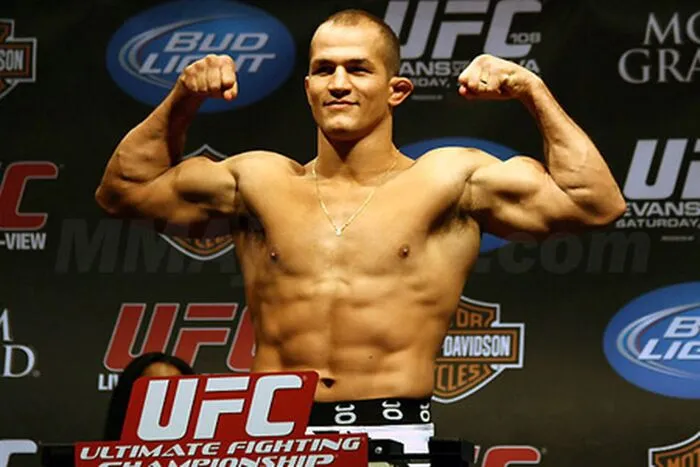 Junior Dos Santos is another fighter who has previously held the title of UFC Heavyweight Champion. These days, he may be making appearances for AEW. Santos was a frightening opponent during his prime when he won twenty-one of his thirty professional fights and lost all four of his most recent fights via technical Knockout. There are a lot of classic battles that Junior Dos Santos fought against other all-time greats like Alistair Overeem and Stipe Miocic. Junior Dos Santos won most of these fights. At one time in his career, he went on a winning run of 10 fights, during which he competed against some of the best fighters that the UFC had to offer.
6. Lyoto Machida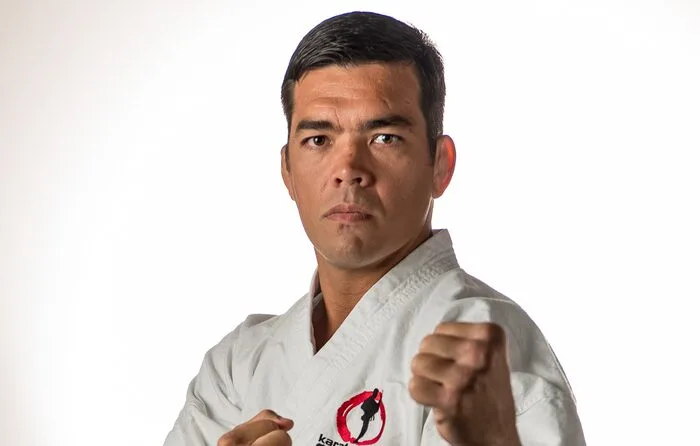 Lyoto often referred to as "The Dragon," is best known for his unconventional fighting style, which contributed to many impressive victories inside the Octagon. He has an enviable resume, which includes victories over six former UFC champions and four UFC Hall of Famers. When Lyoto entered the Ultimate Fighting Championship in 2007, he already had a string of notable victories on his record, including victories over stars such as Stephan Bonnar and BJ Penn. Consequently, it did not take him an excessive amount of time to establish himself as one of the leading contenders in the light heavyweight class. He currently holds Knockout of the Night titles, which he has won four times.
5. Jose Aldo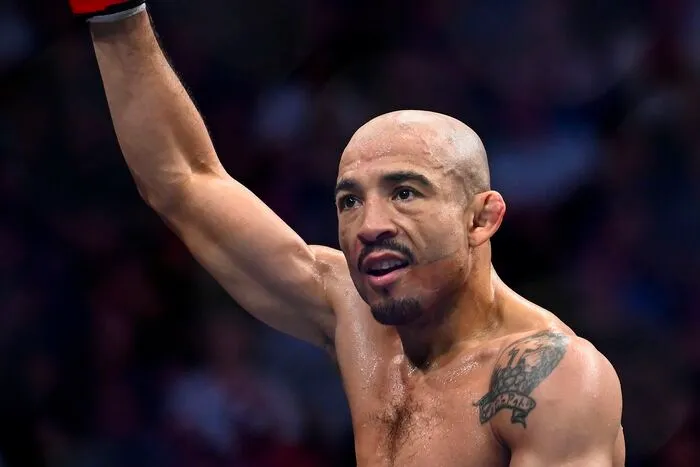 The former two-time featherweight champion is the finest Brazilian fighter in the history of the UFC. José Aldo was at the pinnacle of his career when he was riding a winning streak of 18 bouts. Seven of those victories came in the Ultimate Fighting Championship (UFC). They all were title defences after the featherweight championship he held in the WEC was promoted to the featherweight championship in the UFC. It was also interesting to see how strong his opponents were. In addition, not only was the calibre of the competitors Aldo fought excellently, but he was also victorious against the greatest fighters from many generations.
4. Antonio Rodrigo Nogueira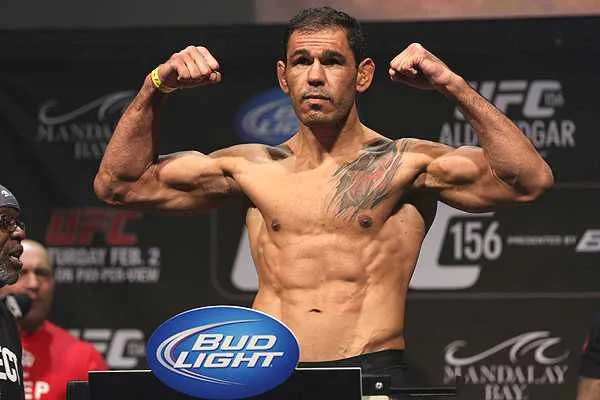 Minotauro, also known as Antonio Rodrigo Nogueira, is a former Pride heavyweight champion and the current UFC interim heavyweight champion. He is also a member of the UFC Hall of Fame. He had a total of 46 fights during his mixed martial arts (MMA) career and competed in the Ultimate Fighting Championship (UFC) for eight years, between 2007 and 2015, which cemented his status as an MMA icon. He only suffered three knockout defeats in his 46 career heavyweight bouts, which is a testament to his incredible durability and formidable chin. In addition, his body strength and ability to take down his opponents were further factors that contributed to his success in the Octagon, where he would control his opponents and finally overpower them.
3. Royce Gracie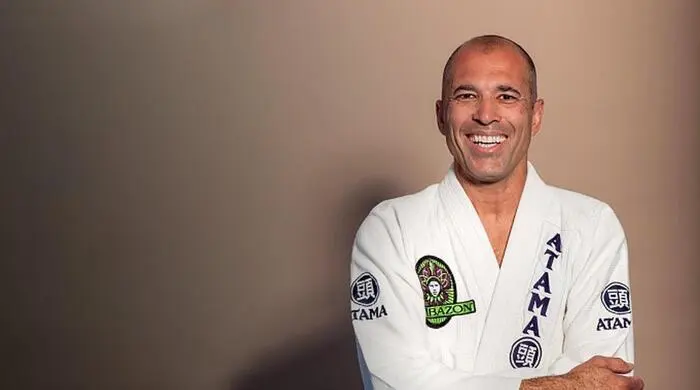 Royce Gracie, the first UFC champion and a legend in his own right, is credited with altering people's perceptions of what constitutes "real" fighting. He introduced the world to the Gracie Jiu-Jitsu style. He demonstrated that a smaller, less physically imposing man could defeat much larger opponents with relative ease by taking them to the ground and catching them in chokes or joint locks. Royce was the one who first used phrases like the guard, the rear-naked choke, and the armbar in the context of mixed martial arts. One may even make the case that he is the most influential martial artist in art history. Royce finished his time in the UFC with a record of 11 wins, all of which came through submission and three tournament triumphs.
2. Vitor Belfort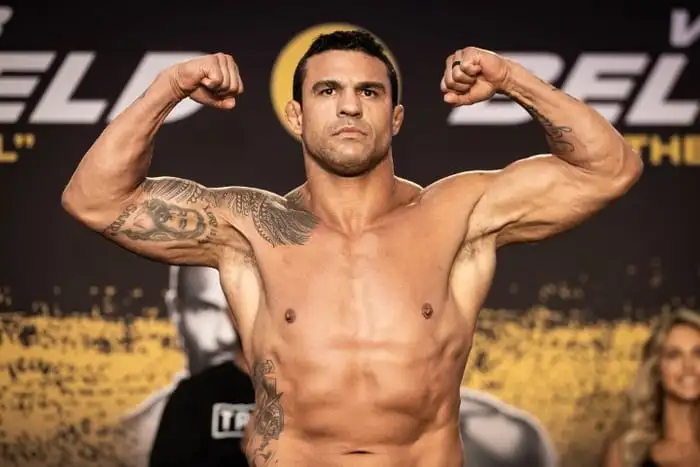 Brazilian mixed martial artist Vitor Vieira Belfort fights in the Heavyweight and Middleweight divisions of the sport. Formerly a fighter for the Ultimate Fighting Championship (UFC), where he participated in the Heavyweight, Light Heavyweight, and Middleweight categories, Belfort is now a member of Bellator MMA. It is not only the case that he won the UFC 12 Heavyweight Tournament, but he also won the UFC Light Heavyweight Championship and the Cage Rage World Light Heavyweight Championship in the past. Belfort, famous for his devastating knockout power, is tied for third place in the all-time list of most finishes in the history of the UFC with 14.
1. Anderson Silva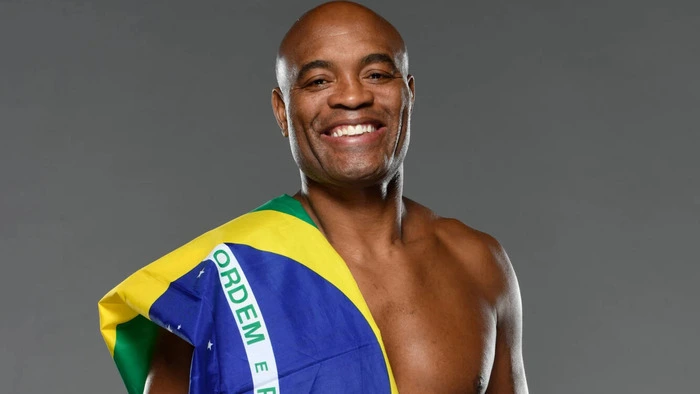 Anderson Silva is not only one of the most accomplished Brazilian UFC fighters of all time, but he is also one of the most accomplished UFC fighters in the history of the sport. His records, such as the longest title reign in UFC history at 2147 days and the longest win streak in UFC history at 16, distinguish him from many others. As a counter-striker, he was known as "The Spider," and he possessed excellent timing and striking accuracy, as well as control over his range and a wide variety of striking options. He held a black belt in Taekwondo, Judo, and BJJ, making him a well-rounded martial arts practitioner. During the battle, he exuded an air of invincibility and absolute confidence in his abilities.