If you are curious to know about the best spinners of the 20th century till now, then in this article you are going to read about them.
Because of their hard work, dedication, and commitment, they have created a substantial impact in the cricketing world.
10. Ravichandran Ashwin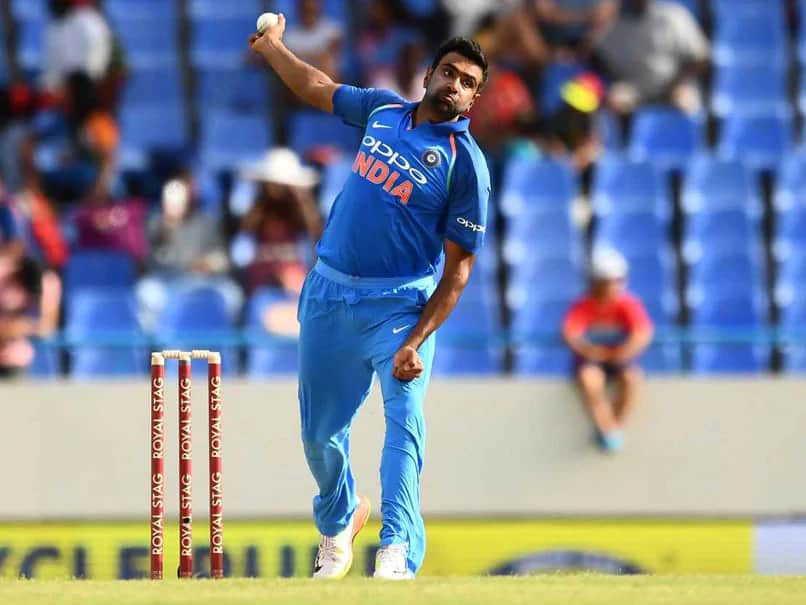 Ravichandran Ashwin is one of the greatest Indian cricketers who started his career in 2010 as a right-arm off-break bowler.
He is the only bowler in the Indian cricket team who can deliver in carrom ball style.
He made a solid impact on the cricket field during 2013, where he took 29 wickets in the four-match Test series against Australia.
This was when people started recognizing him as one of the best spinners that the India cricket team has.
As time went on, he also started sharpening his batting skills, and it proved good for the team.
He is the best spinner because he not only played a crucial role in the 2011 World cup, but he also helped India in winning it too.
Till now, he has played 214 international matches for India in which he took 513 wickets.
And presently, he has been retired from international cricket but is allowed to play domestic cricket for his state Tamil Nadu from which he belongs.
9. Sunil Narine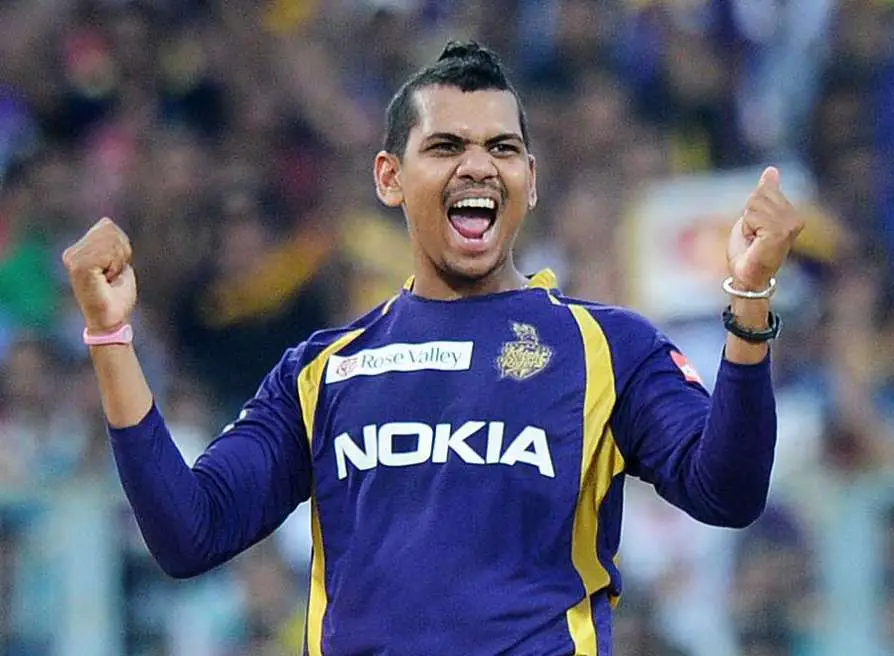 Sunil Philip Narine is one of the best spinners that the West Indies cricket team has produced.
He is a right-arm spinner who made his international one-day debut in the year 2011 December.
It was his bowling skills and performance which grab the attention of the West Indies Cricketing Board.
In June 2012, he got the opportunity to play in the test matches.
Not to forget that he also has great batting skills, which he has shown by playing for Kolkata Knight Riders in the Indian Premier League (IPL)
He holds a good record of 21 wickets in 6 test matches, 92 wickets in 51 one-day international matches, and 51 wickets in 52 T20 matches for his country West Indies.
Today he is in the top 10 ICC cricket ranking both as a bowler and an all-rounder.
8. Moeen Ali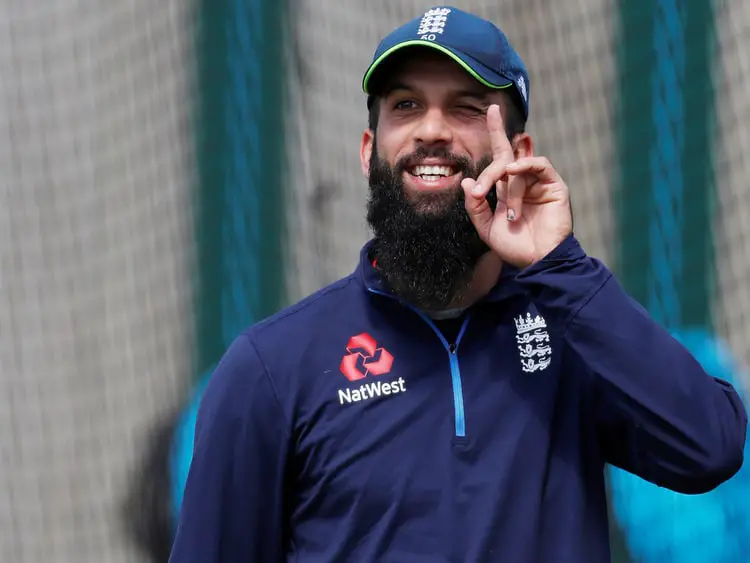 With 181 wickets in 60 test matches, 84 wickets in 101 one-day international games, and 14 wickets in 22 T20 matches, he has become one of the UK's most valuable players.
Moeen Ali began his career in 2014 as a right-arm off-spinner for the English cricket team.
He was born on 18th June in the year 1987, in Birmingham, United Kingdom, and made his ODI debut on 28th February 2014 vs. West Indies.
In the same year, he made his test debut on 12th June vs. Sri Lanka.
He also has excellent batting skills, which helped England from losing the tests and one-day matches on many occasions during his tenure.
Currently, he is playing county cricket for Worcestershire before moving from Warwickshire in 2006 after completing the season.
7. Mohammad Hafeez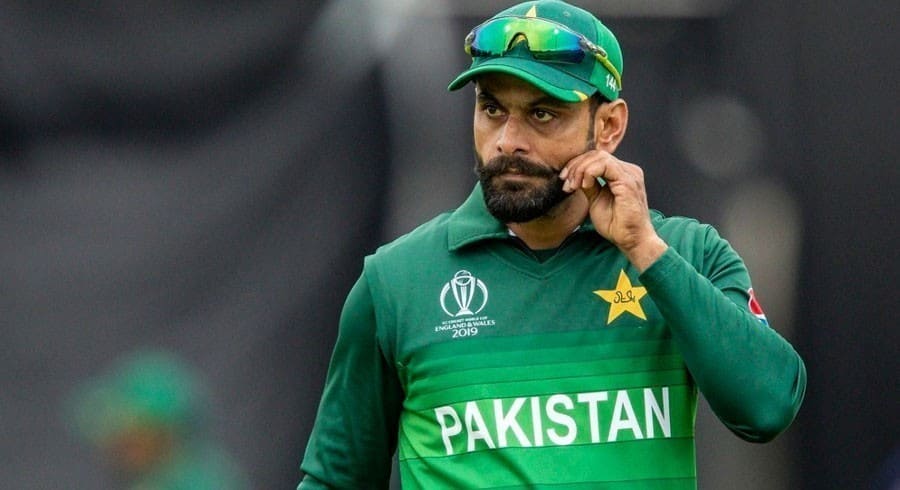 Mohammad Hafeez is a former captain of the Pakistan cricket team born in the year 1980 on 17th October.
He bats for Pakistan during the one-day matches and sometimes also comes as a first down.
He has helped Pakistan in winning matches in the most critical situations.
His spinning bowling skill is tremendous, and his record is proof of that.
He has taken 53 wickets in 55 test matches, 139 wickets in 218 ODIs, and 54 wickets in 91 T20 international matches.
He made his one-day international debut on 3rd April 2003, vs. Zimbabwe.
And in the same year, on 20th August 2003, he got a chance to represent his team in a test match against Bangladesh.
Not to forget that presently he is one of the top all-rounders in T20I cricket as per the ICC list.
6. Imran Tahir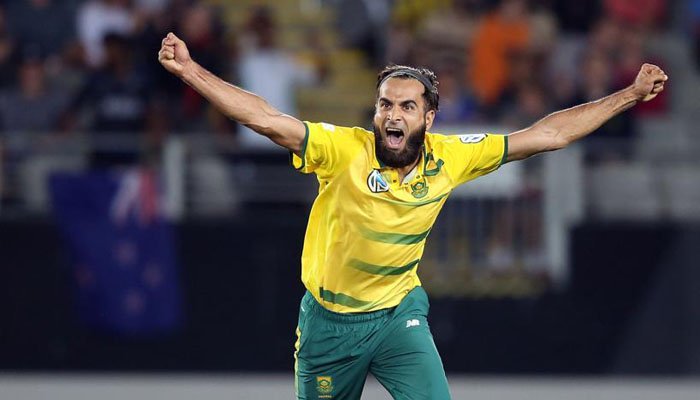 Imran Tahir is a Pakistani-born cricketer who plays for the South Africa cricket team.
He was born on 27th March 1979. He is a right-arm leg-break bowler who made his one-day international debut on 24th February 2011 against West Indies, test debut in the same year on 9th November vs. Australia.
In 2017, he became the fastest bowler for South Africa to take 50-wicket in T20 international matches.
Imran has taken 57 wickets in 20 test crickets, in 107 one-day matches, 173 wickets, and 63 wickets in just 38 T20 international matches.
He is the most economical bowler for the South Africa cricket team till now, after taking 2 wickets for just 14 runs in 10 overs.
5. Nathan Lyon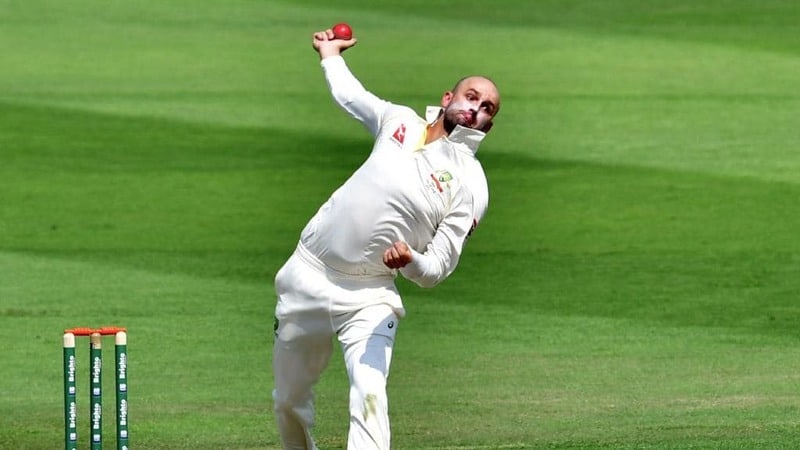 Nathan Lyon is Australia's right-arm off-break bowler, born on 20th November 1987.
Till now, he has represented his team in 92 international matches where he got 323 wickets.
He played his first test match against Sri Lanka on 31st August 2011 and made his one-day cricket international debut on 8th March 2012 against the same team (Sri Lanka).
And after four years, he got the opportunity to play in T20s against India on 29th January 2016.
From 96 tests, he has taken 390 wickets and in 29 ODIs 29 wickets.
Currently, he holds the record for the highest number of Test wicket-taker as an off-spin bowler for Australia.
It is because of this achievement that he has been given a nickname by his teammates, GOAT (Greatest Of All Time).
4. Shakib Al Hasan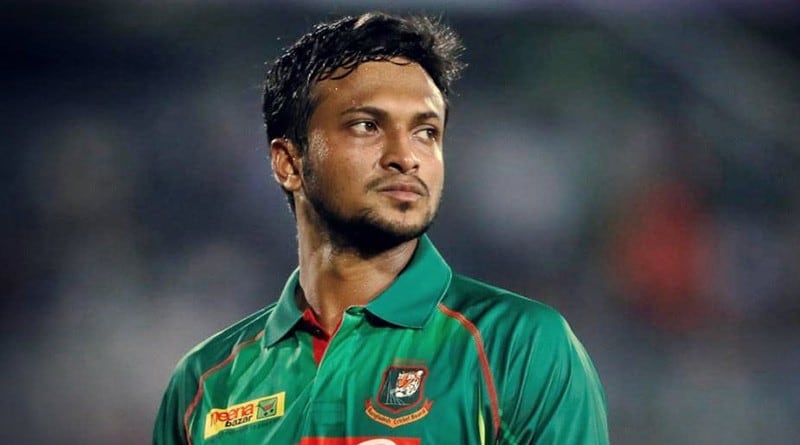 Shakib Al Hasan is one of the greatest cricketers of the Bangladeshi international cricketer.
He was born on 24th March 1987 in Magura, Bangladesh, and started playing for his country on 6th August 2006 against Zimbabwe in one-day international matches.
He made his T20I debut on 28th November 2006 in just less than three months after coming to the Bangladesh cricket team's one-day side.
In one-day internal matches, he got 260 wickets from206 ODIs. And 92 wickets from 76 T20I.
He started playing test matches for Bangladesh in 2007, 18th May versus India, and till today he has taken 210 wickets in 56 tests.
And is on the top list of ICC all-rounder ranking.
As a batsman, he has scored many centuries and has helped his country win crucial matches, whether it is T20I, Tests, or ODI.
3. Rashid Khan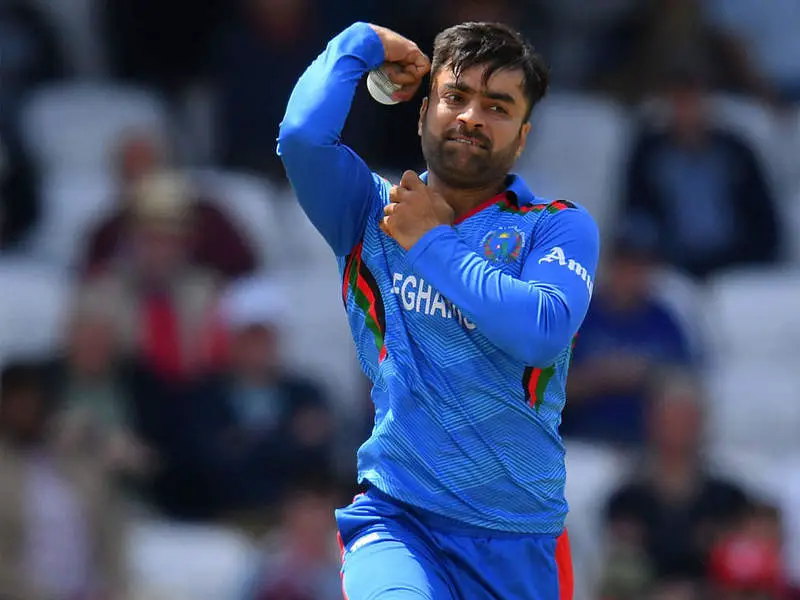 Rashid Khan Arman or Rashid Khan is popularly known as is one of the biggest names in the Afghanistan Cricket Team.
Born in the year 1998 on 20th September, his name was in 11 Afghanistan players who played their first test match against India in June 2018.
Currently, he is the vice-captain of his cricket team, Afghanistan. He has created a solid image in the cricketing world by taking 100 wickets in one day international in just 44 matches, breaking the Mitchell Starc's long time record.
Rashid Khan is currently playing for Sunrisers Hyderabad in the Indian Premier League and in BPL for Comilla Victorians.
He also plays in different county matches and represents other teams like Adelaide Strikers, Guyana Amazon Warriors Band-e-Amir Dragons, and Kabul Zwanan.
Besides all this, he is also a part of Sussex, where he plays first-class cricket.
2. Mitchell Santner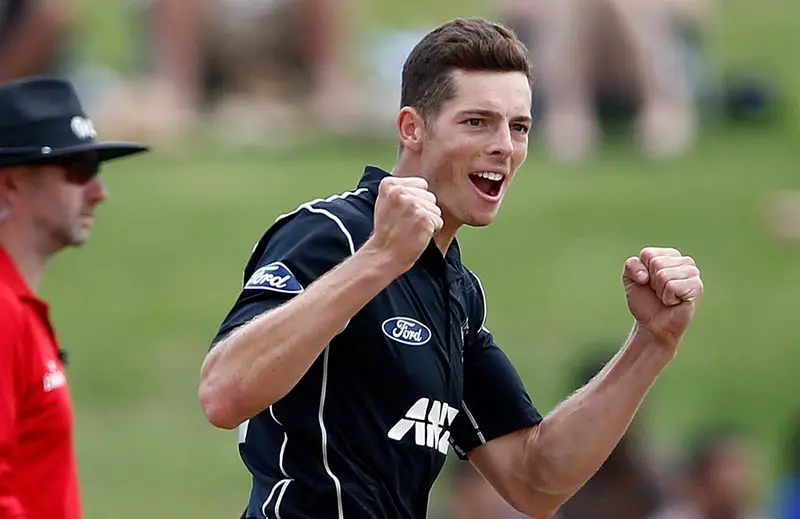 Mitchell Josef Santner is an international cricketer who plays for New Zealand in the tests, international one-day matches, and T20I.
He was selected to represent his country for an internal one-day match on 9th June 2015 against England.
On 27th November 2015, he made his test debut against one of the greatest teams in the cricket world and champion of the 2015 one-day world cup Australia.
Again, against England, he was selected for T20I on 23rd June 2015, where he performed well then what was expected from him.
He plays domestic cricket for the Northern District team.
His bowling style is left-arm orthodox and is also a left-handed batsman.
He has scored one century and two half-centuries in tests as well as in ODIs.
In 22 tests, he has taken 39 wickets and in 72 one day international 71 wickets, which is pretty much impressive for the young left-arm orthodox bowler.
1. Jeevan Mendis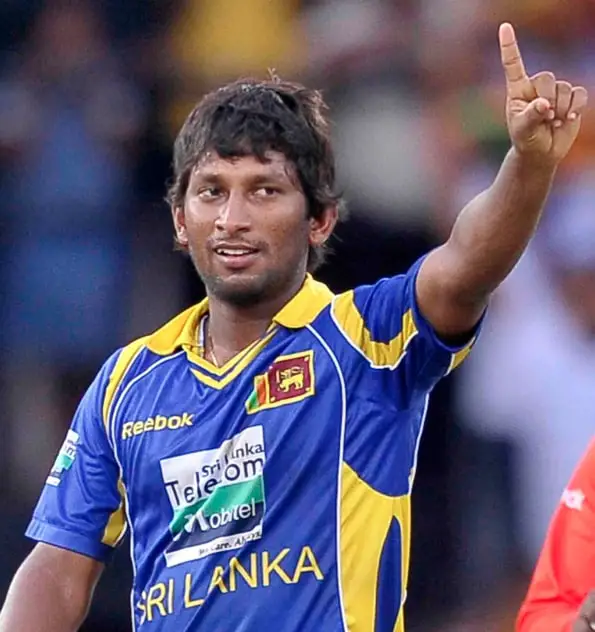 He is a Sri Lankan international cricketer who was born on 15th January in the year 1983.
He is a leg spinner and has played for his country in the world cup or World T20.
Not only that, but he was also in the 15-member list of the Sri Lanka team that went to play the world cup in 2015.
He was the main force behind the Sri Lanka cricket team and single-handedly took the team to World T20.
In 58 ODIs, he has taken 28 wickets with an economy of 5.15.
And in T20I, he played 22 games for his country and grabbed 12 wickets.
Because of Jeevan's first-class cricket performance, he got into the Sri Lanka cricket committee's attention.
Presently, he is playing in domestic and county matches for different cricket clubs.