The first impression one makes when thinking about football is usually of strong, tall, tough guys hustling through on the field.
But sometimes, even the greatest of all times players need not be the tallest or strongest.
Records have it that many times, even short NFL players have made some major blows in the game.
We have come up with a list of the NFL's shortest players who have set an example for the world.
10. Andrew Hawkins, Cleveland Browns, 5'7″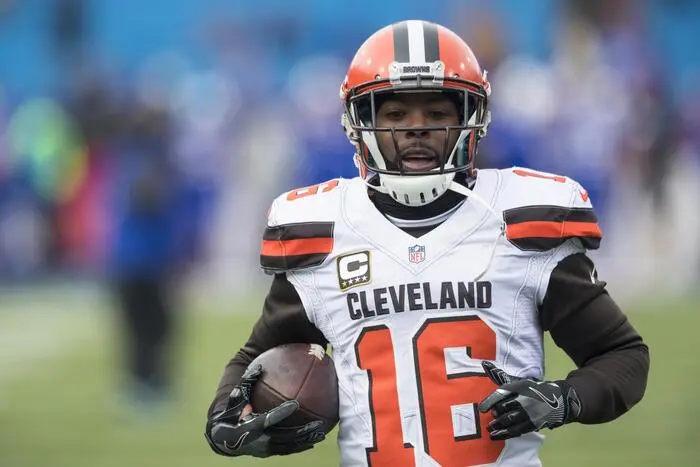 Andrew Hawkins, a talented football player, has left an indelible mark on the NFL despite his modest height of 5'7″.
Throughout his career, he has played for various teams, including the St. Louis Rams, Cincinnati Bengals, Cleveland Browns, and New England Patriots.
Notably, he boasts the remarkable achievement of being a 2-time Grey Cup Champion.
Hawkins faced a setback in his NFL dreams when he went undrafted in the 2008 NFL draft.
However, he didn't let this discourage him. Instead, he signed with the Montreal Alouettes of the Canadian league and showcased his skills for the franchise over the following two seasons.
His outstanding performance earned him a second chance to pursue his NFL aspirations.
In 2017, Hawkins signed with the New England Patriots, although he didn't have the opportunity to feature in a single game.
Despite this, he remains one of the shortest players ever to grace the NFL.
Hawkins' determination and resilience serve as an inspiration to aspiring athletes, proving that height should never hinder one's pursuit of success.
9. Maurice Jones-Drew, Jacksonville Jaguars, 5'7″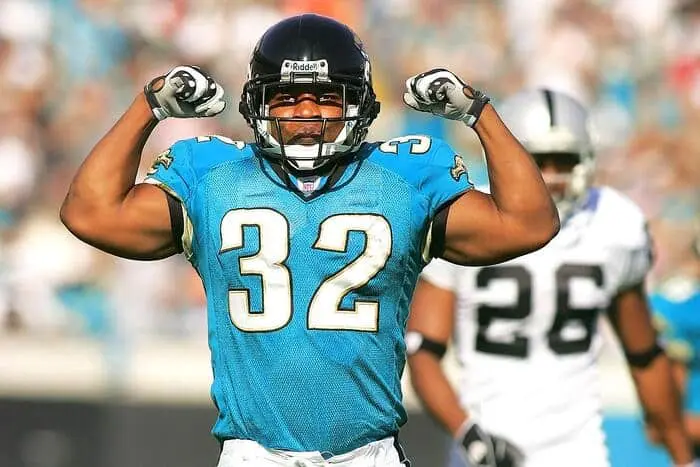 Maurice Jones-Drew, standing at 5'7″, is an unforgettable figure in NFL history.
He made a name for himself during his tenure with the Jacksonville Jaguars and later with the Oakland Raiders.
Jones-Drew has many records and achievements to his name, 3× Pro Bowls, 2× First-team All-Pro, Second-team All-Pro, NFL rushing yards leader, Unanimous All-American, and First-team All-Pac-10 to name a few.
Jones-Drew's remarkable journey began with a standout college career, leading to his selection in the second round of the 2006 NFL Draft by the Jacksonville Jaguars.
During his time with the team, he earned Pro Bowl honors three times and amassed an impressive 8,167 rushing yards.
His agility and ability to break through defenses made him a formidable opponent on the field.
8. Boston Scott, Philadelphia Eagles, 5'6″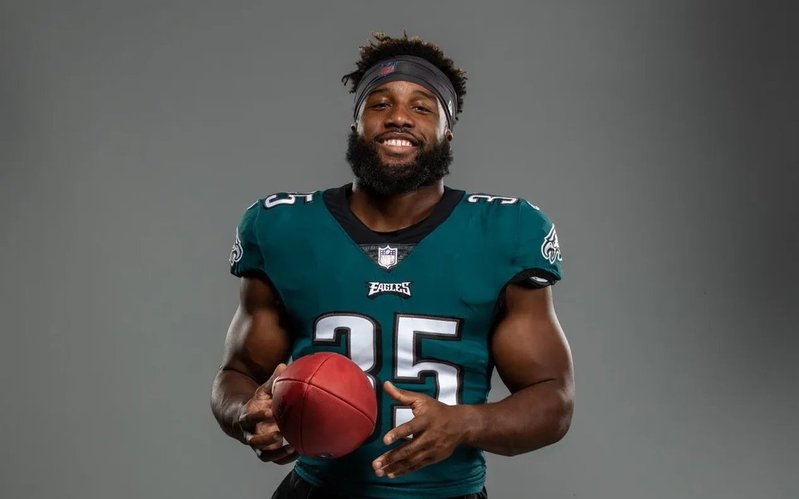 Standing at 5'6″, Boston Scott has proven that size is not a barrier to NFL success.
This talented player, associated with the Philadelphia Eagles, began his football career at Louisiana Tech College.
In the 2018 NFL Draft, he was selected by the New Orleans Saints in the sixth round.
Although Scott's stature may be diminutive, his achievements on the field speak volumes.
He has consistently surpassed expectations, demonstrating exceptional skill and determination.
While playing for the Philadelphia Eagles, Scott has etched his name into the NFL record books. This showcases his talent and proves that height is not the sole determinant of a player's abilities.
7. Jakeem Grant, Miami Dolphins, 5'6″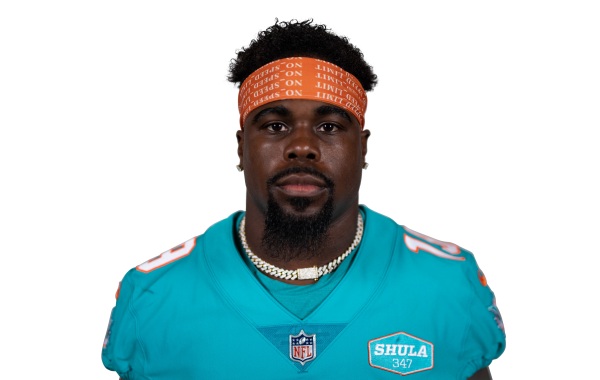 Jakeem Grant, standing at 5'6″, has made a significant impact as a wide receiver and return specialist for the Miami Dolphins.
He scored his very first career touchdown against the Tennessee Titans in NFL Week 5 in his Miami Dolphins rookie season of 2016.
This touchdown came on a 74-yard punt. It was ranked number one in 'NFL Now's Top 5 Most Athletic Plays'.
He continued to impress in the 2018 season with a 102-yard kickoff return touchdown, earning him the title of AFC Special Teams Player of the Week.
Grant's electrifying performances have solidified his position as one of the best short players in the league.
6. Darren Sproles, Philadelphia Eagles, 5'6″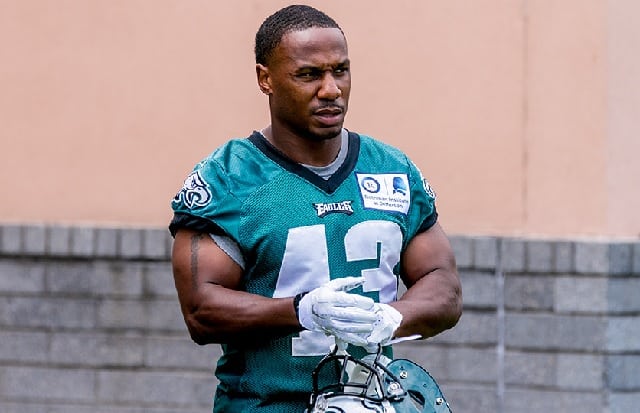 Darren Sproles, an American football running back and return touchdown specialist, had an illustrious career in the NFL, primarily playing for the San Diego Chargers and New Orleans Saints.
In the 2005 NFL Draft, the Chargers selected him in the 4th round as the 130th overall pick.
Sproles quickly gained attention with his exceptional playmaking abilities.
He made history in a game against the Indianapolis Colts, where he became the first player in NFL history to score touchdowns on both a punt return and a kick return.
This remarkable feat put him on the radar of every league team.
Recognizing his impact on the field, Sproles was named the kick returner on the Chargers' 50th Anniversary team.
He later joined the New Orleans Saints in free agency before the 2011 season.
During that season, he broke the NFL record for the most single-season all-purpose yardage, accumulating 2,696 yards.
Despite being one of the shortest NFL running backs ever, Sproles consistently challenged opposing teams as a runner, receiver, and kick returner.
He achieved career-highs with 603 yards rushing (averaging 6.9 yards per carry) and 710 yards receiving, contributing to nine touchdowns.
Sproles also is the first player in NFL history to achieve over 2,200 all-purpose yards in four different seasons consecutively, from 2008 to 2011.
His remarkable versatility and exceptional performances made him a formidable force throughout his career.
5. Jacquizz Rodgers, Atlanta Falcons, 5'6″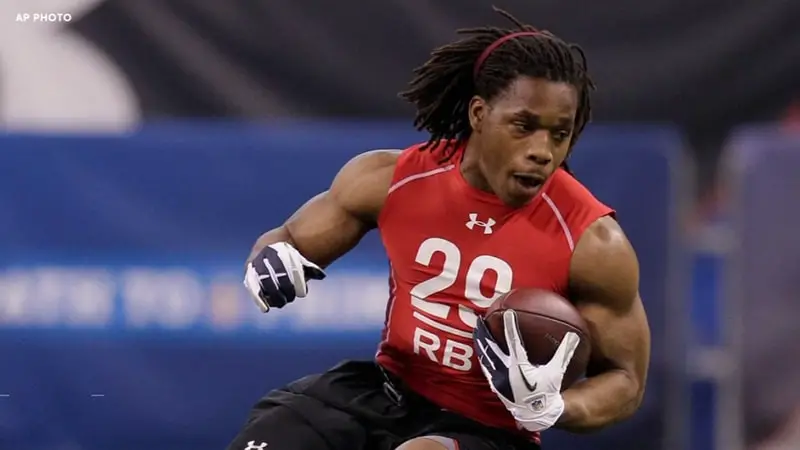 Jacquizz Rodgers is a retired professional American football running back.
Standing at 5'6″, Rodgers excelled during his time with the Atlanta Falcons after a successful collegiate football career at Oregon State.
In the fifth round of the NFL Draft 2011, he was drafted by the Atlanta Falcons after playing collegiate football at Oregon State.
He has followed his passion and achieved what he wanted at a very early age. Rodgers is an enthusiastic person.
Rodgers, besides, only weighs around 196 lbs (89 kg) and is 5′ 7⁄8″ ft (1.67 m) in height.
4. Tarik Cohen, Chicago Bears, 5'6″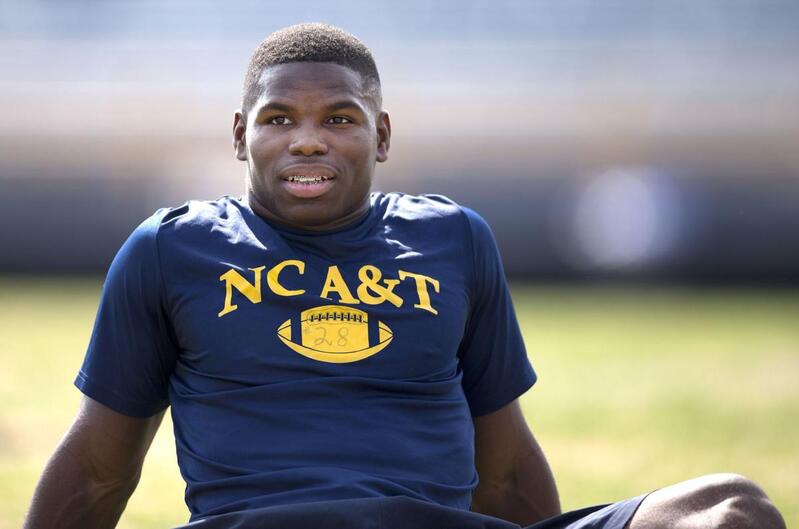 Tarik Cohen is a Chicago Bears American football player. Following a college career, Tarik Cohen was drafted by the Bears in 2017.
Cohen is often called the "Human Joystick" due to his exceptional agility, speed, and playmaking abilities.
He is a constant big-play threat from the backfield, thanks to his incredible ability to cut off laterally coupled with superior speed and phenomenal quickness.
He also demonstrated superior patience, sharp vision, and great skills (thanks to his big hands).
His terrific lack of ideal size for a running back in the NFL limits his 3-down potential and he's not a perfect fit for a power or inside running scheme.
Cohen finished with a complete of 370 speeding yards, 2 speeding touchdowns, 358 receiving yards, one receiving touchdown, and one passing touchdown.
On a trick play throughout the season, Cohen became the shortest NFL player to throw a touchdown pass in nearly one hundred years.
3. Deonte Harty, New Orleans Saints, 5'6″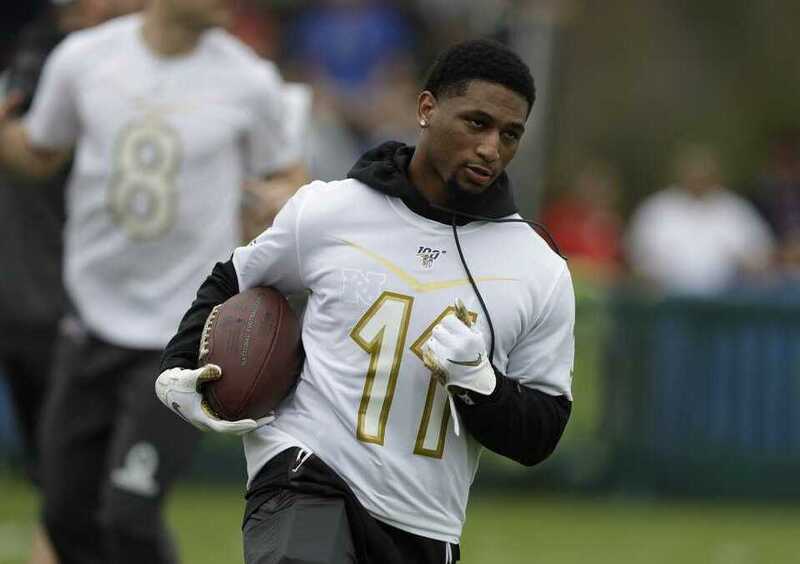 Deonte Harris, an American football wide receiver and return specialist for the New Orleans Saints
Known for his incredible speed, Harris never fails to leave spectators in awe when he fields a punt.
The talented Assumption College wideout uses his jaw-drop speed to immediately make a difference in the NFL.
Harris, who transitioned from Division II to the NFL, demonstrated an immediate impact in his first season.
His impressive performance earned him the title of All-Pro Kick Returner for the Saints.
Although his role has been limited to primarily return duties, his exceptional speed and athleticism make him a valuable asset to the team.
As he gains more experience, there is no doubt that his role will expand, allowing him to showcase his skills in various aspects of the game.
2. Trindon Holliday, Denver Broncos, 5'5″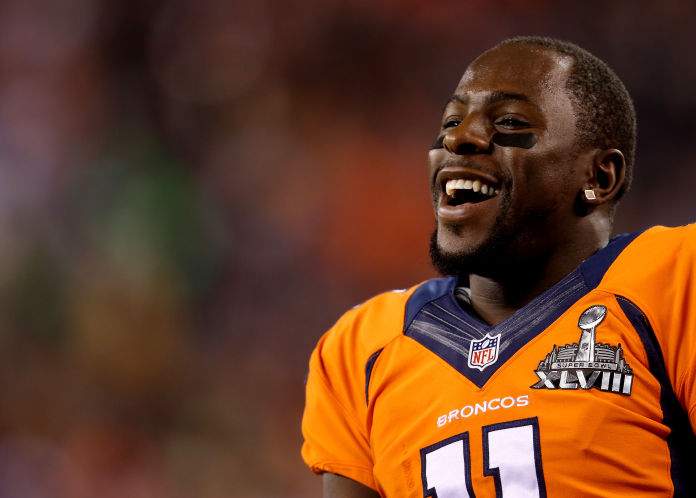 Trindon Holliday is a retired American football player who played as a wide receiver and return specialist.
With a height of 5'5″, Holliday is one of the shortest players in NFL history. 
He played for the Denver Broncos, the New York Giants, The Houston Texans, The Tampa Bay Buccaneers, the San Francisco 49ers, and the Oakland Raiders. 
His mother took him out of football until the 7th, fearing he would be hurt. 
His high school coaches finally allowed him to begin running back during his junior year after several years of high-ranking performances. 
He accumulated more than 2,000 yards and over 30 touchdowns in his senior year pushing his team Northeast High to the semifinals consecutively. 
As a precaution against recruiters not believing Holliday's actual running times, his high school coaches added to his prerecorded times before he entered the NFL draft. 
Unfortunately because of his small size recruiters, at that time rejected Holliday Despite his speed records, several schools, including Duke and Louisiana-Lafayette. 
He is currently a free agent, and, as of the time of writing, has racked up 2,224 total return yards.
1. Jack Shapiro, Staten Island Stapletons, 5'1″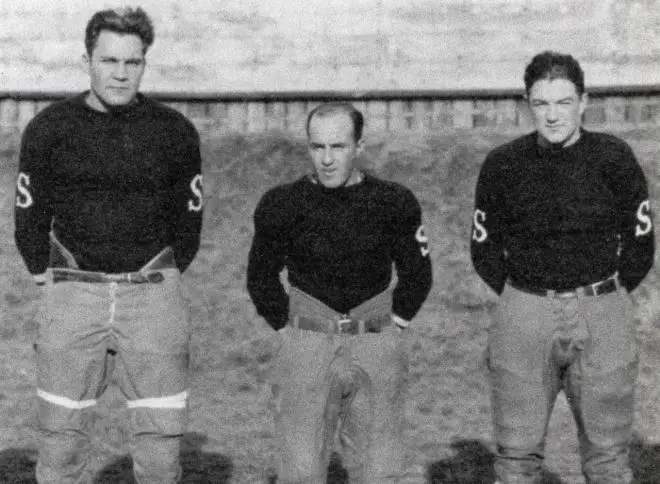 Jack Shapiro, the shortest player in NFL history at 5'1″, is best remembered for his brief stint with the Staten Island Stapletons in 1929.
Despite his diminutive stature, Shapiro made history as one of the few individuals to compete at such a height in the NFL.
He's the shortest NFL player in history Shapiro is best renowned for being five ft 1 in (1.55 m). He is conjointly noted for his briefest NFL career.
The NFL has seen remarkable achievements from players of varying heights.
These athletes have defied expectations, shattered stereotypes, and showcased their extraordinary skills on the field.
The stories of these shortest NFL players serve as a reminder that greatness knows no height limitations, and success is within reach for those who dare to dream and work tirelessly to achieve their goals.