10. Alistair Overeem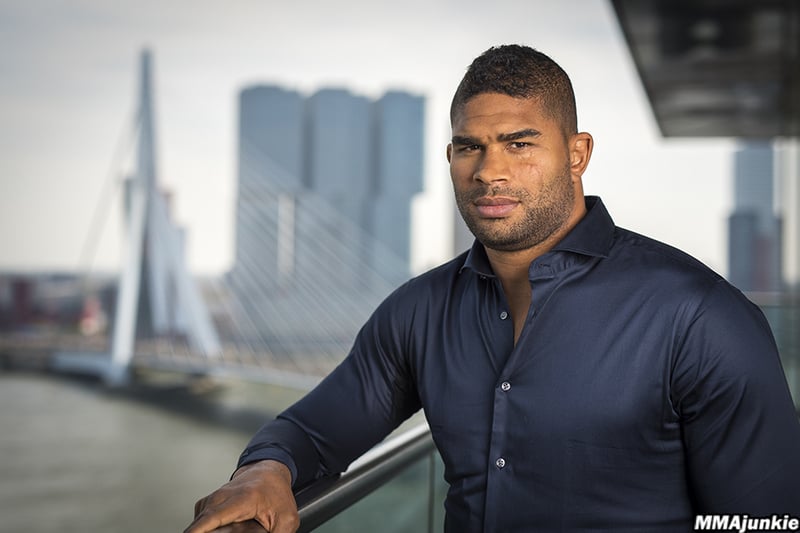 Net Worth: $10 million
One of the greatest heavyweight UFC fighters, Alistair Overeem made his UFC debut in 2011. His debut performance was a more than impressive against Brock Lesnar, former UFC heavyweight champion, in which Overeem won. The now-legendary heavyweight holds multiple MMA and kickboxing records.
'The Demolition Man' was on fire and finished with multiple kicks and punches, subsequently giving Brock a taste of his own fighting style.
He made history and continued in his upward journey in MMA and attracting corporate endorsements.
According to The Sports Daily, Overeem made more than $9,789,500 in his overall UFC career to date.
He made $860,000 for his Stipe Miocic championship fight. Overeem has teamed up for endorsements with companies such as F3 Nutrition.
9. Ronda Rousey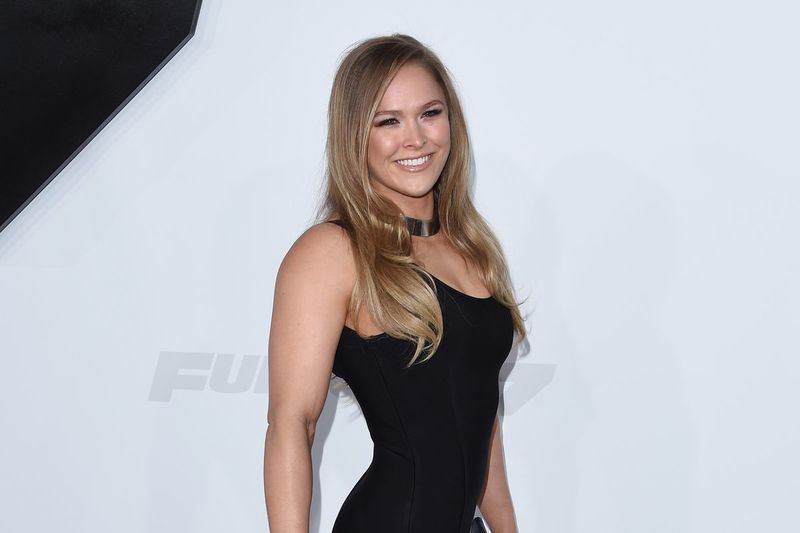 Net Worth: $13 million
Although not retiring officially, Rousey fought her final battle in the MMA is overwhelmingly evident.
Incredibly, although she hasn't had a fight since 2016, and still ranks in the women's bantamweight rankings.
Ronda Rousey defeated Cat Zingano in 14 seconds on 28 February 2015.
Ronda earned $65,000 for showing up, an estimated $65,000 for the wing, and an estimated $1 million for a Pay Per View. Ronda won about $6.5 million in prizes and endorsements between June 2014 and June 2015. Some of her brand endorsements include Monster headphones, Carl's Jr, Reebok, Metro PCS, etc.
Ronda was, unfortunately, finally defeated by Holly Holm in UFC 193, in an extremely brutal and public way on November 16, 2015. Ronda alone won $14 million in 2015 in prizes, PPV contracts, endorsements, and media appearances. On 30 December 2016, Ronda received 3 million dollars for her fight against Amanda Nunes.
8. Randy Couture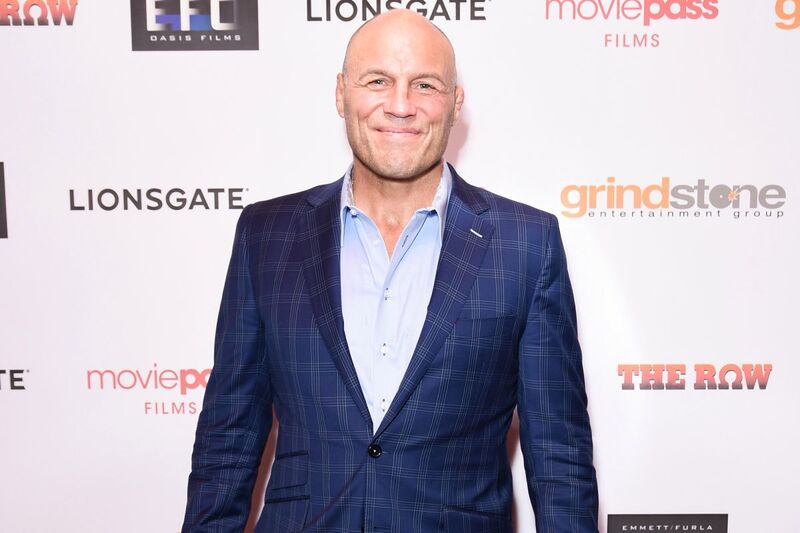 Net Worth: $17 million
Randy is considered to be one of the leading pioneers in the MMA in full contact. More than twenty years ago when he went into the octagon, we saw his popularity increase. He made at least $1 million per match before he retired. One of his most important investments in the designing (interior) of several fitness gyms, including Xtreme Couture, his popular brand. Randy has also performed in The Expendables alongside Sylvester Stallone in his most well-known role. With MMA commentary gigs and shows like Dancing with The Stars, he continues to build his brand.
7. Wanderlei Silva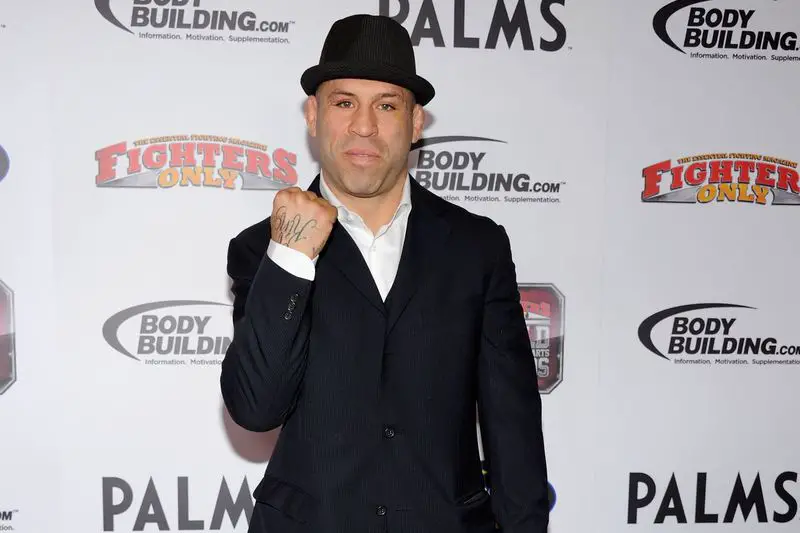 Net Worth: $18 million
In the epic fighting with many other fighters, Wanderlei Silva was involved in this wealthiest MMA fighter list. His enormous pay is unbelievable given that Wanderlei Silva holds the longest winning streak in PRIDE victories, title defenses, knockouts, and winning streaks. Silva remained a huge magnet despite some narrow defeats.
6. Fedor Emelianenko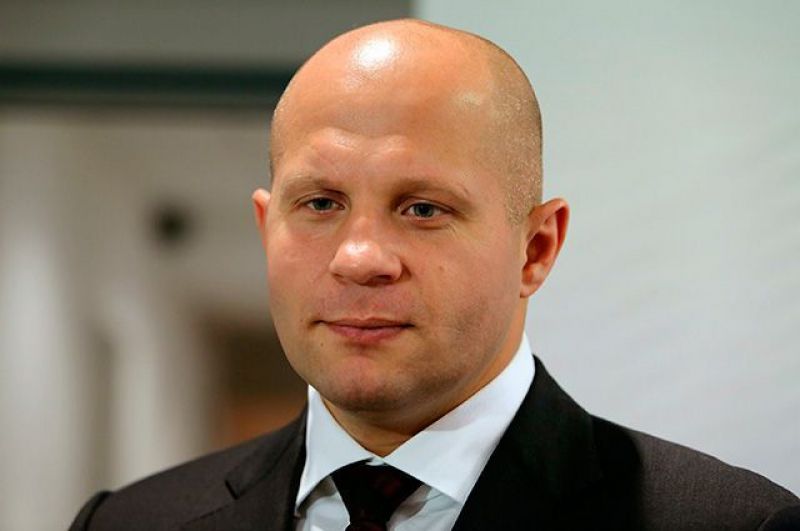 Net Worth: $18 million
Considered a living legend, especially in Russia, Fedor Emelianenko is a retired MMA fighter (and the only one on the list) who didn't compete in UFC.
Globally Fedor is known for his closeness with Russian President Vladimir PutinUFC, President Dana White, and CEO Lorenzo Fertitta had visited Venezuela in 2009 to meet Fedor Emelianenko and his representatives for signing up a potential contract with UFC.
The aim was to put Emelianenko in a battle at Arlington Cowboy's Stadium with UFC Champion Brock Lesnar. It would have been probably the biggest payroll in the history of UFC if the contract was signed. The representatives of Emelianenko laughed at the offer and unfortunately, Emelianenko retired, without ever competing at UFC. We guess Fedor's closeness with President Putin is enough for fulfilling his financial ambitions.
However, he made his appearance in UFC 75 with Randy Couture as to promote the clothing line, Affliction Clothing.
5. B.J. Penn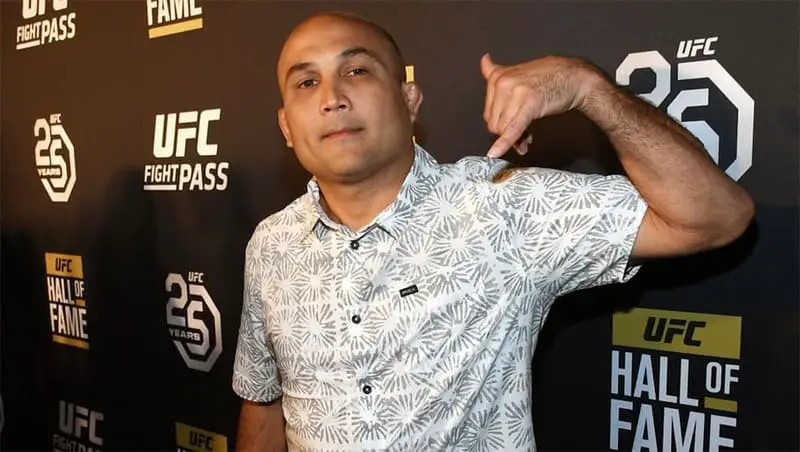 Net Worth: $22 million
BJ  Penn is an American mixed martial artist who has a net worth of $22 million and Brazil's Jiu-Jitsu practitioner. He is now fighting in the UFC and was the former UFC Welterweight Champion and UFC Lightweight Champion. In the black belt category of the World Jiu-Jitsu Championship, PENN is also the first non-Brazilian winner.
4. Brock Lesnar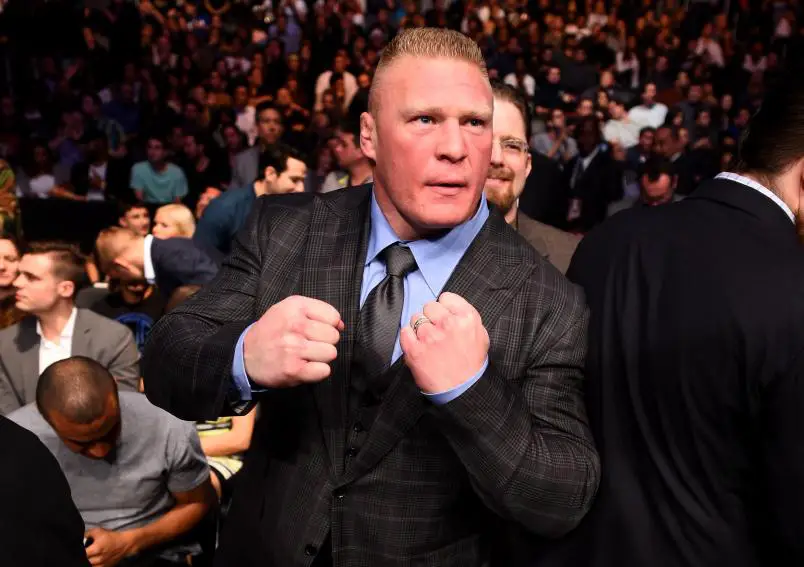 Net Worth: $28 million
Brock Lesnar, if there's one superstar that doesn't need an introduction it's him. Also known as "The Beast Incarnate" he is one of the strongest wrestlers in WWE's history.
Brock's purely physical and athletic superiority with intimidating 'bullying' presence gives him an edge over his opponents.
At an early age, he began his career and rapidly climbed up to the fighting star status. Now, what many don't know is that Lesnar had a contract with UFC, where he is paid $750,000 against a non-champion fighter.
So that is what he took home before any bags, bonuses, or pay-per-view cuts.
These are all documents published in 2018 by the UFC against former combatants.
That rose to 1.65 million dollars as the champion. If Lesnar had the minimum guarantee since the start, his income would have increased to $7,875,000. Again, this can double depending on Lesnar's PPV agreements without the mentioned variables.
Now, the most recent Lesnar earnings report for the WWE estimated that Lesnar would work nearly a dozen events at $12 million a year.
3. Georges St-Pierre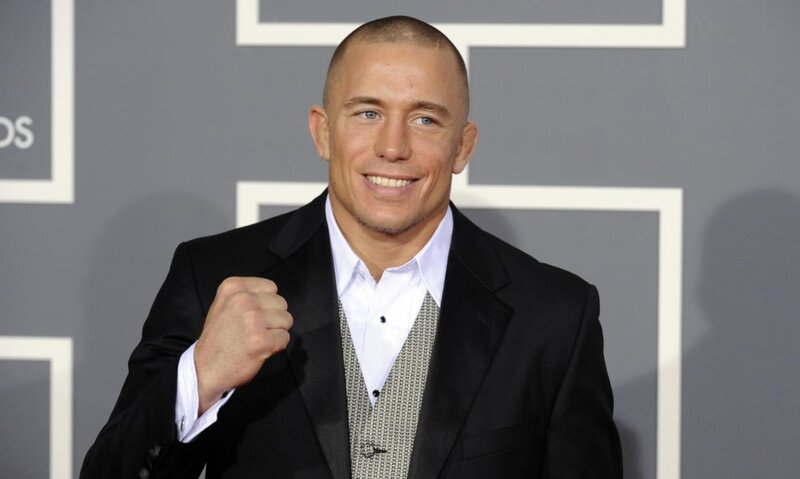 Net Worth: $30 million

Georges St. Pierre has an estimated Net Worth of $30 million in 2021. His salary for the match alone is 2 million dollars.
If he wins the game, he will get an additional bonus of $2 million.
Because he won so many games, it can be estimated that his salary is $4 million per match.
He is also involved in the Pay Per View sales stake (cut) and earns at least 2.85 million dollars per match with those sales.
He also appeared in four Hollywood films, including big earners such as MCU's Captain America: The Winter Soldier.
The 37-year-old supports several well-established brands such as Under Armour, NOS energy drinks owned by Coca-Cola, Suzuki Hayabusa, 888 poker and Electronic Arts (EA), Affliction Clothing, Budlight, Reebok, sports brand, and Bacardi liquor. These brands pay him about 1-2 million dollars per fight. He earns from these endorsements $12-15 million a year. He owns a $50,000 Range Rover and a Lamborghini. He has a modern design house in Montreal, Quebec, Canada when it comes to property. The house comprises a built-in fitness center, marble floors, large guest rooms, and a lovely garden and is estimated worth $4 million.
2. Khabib Nurmagomedov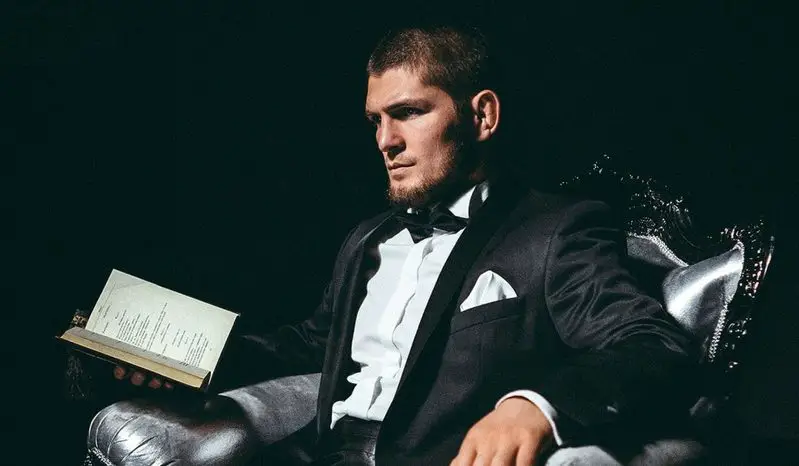 Net Worth: $40 million
After his brawl with Conor McGregor, Khabib Nurmagomedov saw his net worth soar.
Nurmagomedov was ranked as the No. 1 athlete in Russia last year, according to Forbes magazine, after earning $11.5 million primarily for the fourth round of the competition against Conor McGregor last October. In recent years, Nurmagomedov has also entered into several lucrative sponsorship and endorsement deals, including Reebok, Toyota, and Gorilla Energy Drink, an energy drink brand from Russia.
Outside of cash flow, in Russia Khabib has built up a loyal fan base and now has good relations with the president, Vladimir Putin.
1. Conor McGregor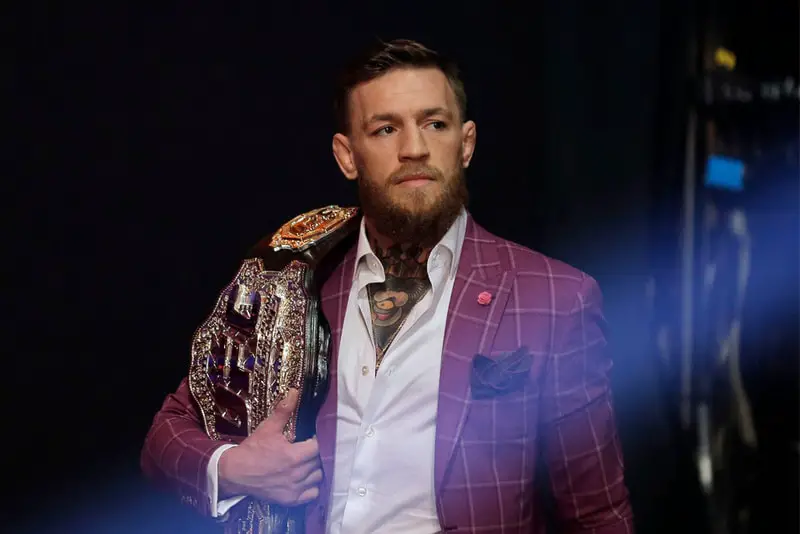 Net Worth: $120 million
Conor McGregor is the king of mixed martial arts box offices and this is likely to hold a record for decades to come, perhaps for centuries.
According to Forbes' latest breakdown, "The Notorious" made $48 million despite just one fight throughout the year, was the 53rd highest-earning celebrity in 2020.
Conor is the 16th most highly paid sportsman in the world in Forbes' exclusive list of just athletes. In all, Conor McGregor's net worth is between $120-130 million.
Recently McGregor revamped his sponsorship agreement with Reebok to earn up to $5m per year. He has supported brands like Burger King, EA, Beats by Dre, Wynn Resorts, Monster Energy and founded his preferred Proper No. Twelve's Triple Distilled Irish Whiskey.