In the world of badminton, there have been exceptional players whose skills, achievements, and contributions have left a lasting impact.
We will explore the greatest badminton players, showcasing their remarkable records, dominance on the court, and lasting legacies in the sport.
Here are the top 10 best badminton players of all time:
10. Peter Gade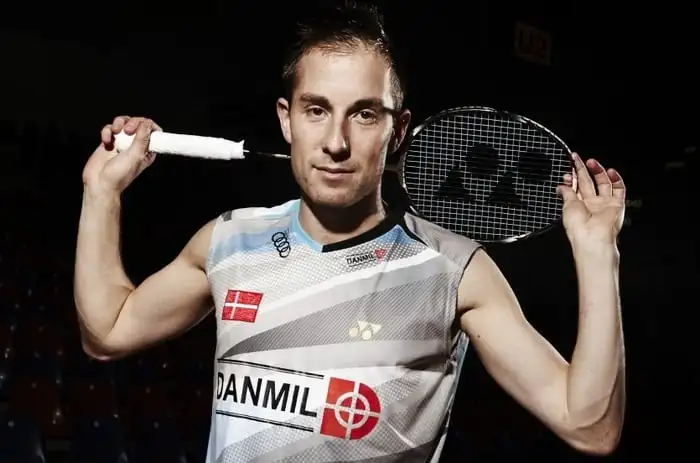 Peter Gade is a brilliant and renowned retired badminton player who was born on December 14, 1976, in Denmark.
Anyone with even a slight interest in professional badminton would recognize him.
Gade had a distinctive style that included a now-famous signature shot.
From 1998 until the early 2000s, he dominated men's singles, earning 22 Grand Prix titles.
He represented Denmark in four Olympic Games in 2000, 2004, 2008, and 2012.
In December 2012, Gade played an exhibition match against Lin Dan, widely regarded as the best player of all time.
Gade emerged victorious, bringing a fitting end to his successful career by defeating Lin Dan.
Therefore, Peter Gade is one of the most renowned badminton players, and his playing style contributed significantly to the evolution of the game.
9. Li Lingwei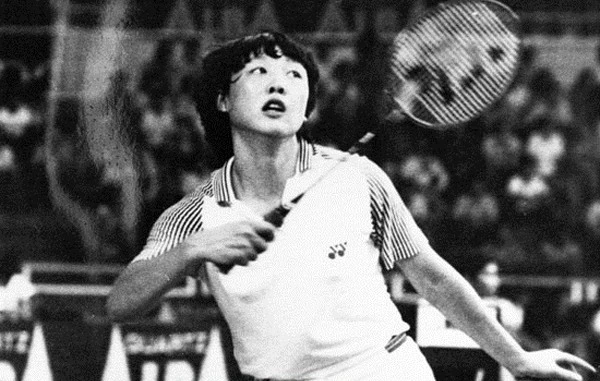 Li Lingwei, a retired Chinese badminton player, is largely regarded as the best women's singles badminton player of all time.
She dominated the international women's doubles events with her doubles partner Han Aiping.
Li Lingwei has also won the IBF World Singles Championships twice.
She earned a lot of medals at BWF World Championships, as well as the World Grand Prix singles title, during her acting career.
Li Lingwei was also elected to the International Olympic Committee in July 2012.
8. Morten Frost Hansen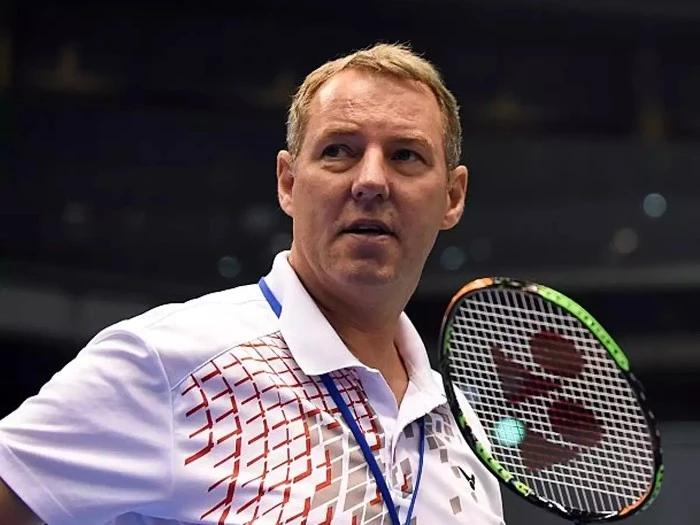 Morten Frost Hansen is a well-known badminton player from Denmark.
When Asian countries dominated the badminton court, he may have been the only European player who could stand out.
Morten was ranked in the top three in the world for twelve years.
Mr. Badminton Morten, as he was known, won every international championship except the World Badminton Championship.
Morten won the All-England Open Badminton Championship four times and the Nordic Championship seven times.
He also won the Denmark Open seven times in a row.
7. Tony Gunawan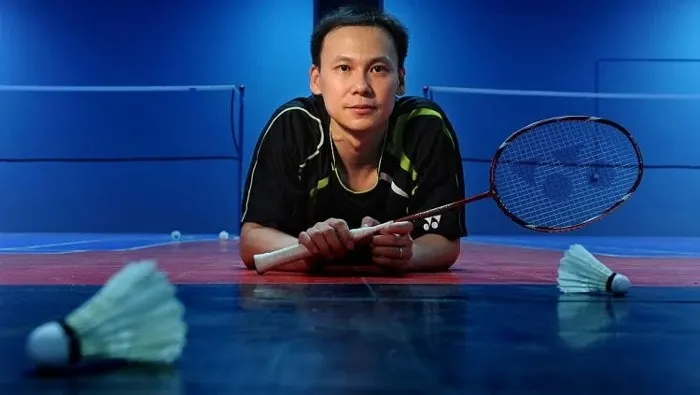 Tony Gunawan was an Indonesian-born American former badminton player.
Gunawan won an Olympic gold medal and the World Championship with Indonesia and later won another World Championship with the United States.
He was a superb all-court player with a particular facility in the forecourt, and he is regarded as the Greatest Double Player in badminton history.
He had dominated the stage, winning Olympic Gold in 2000, 2001, and 2005 IBF World Championships with three men's Doubles partners.
6. Rudy Hartono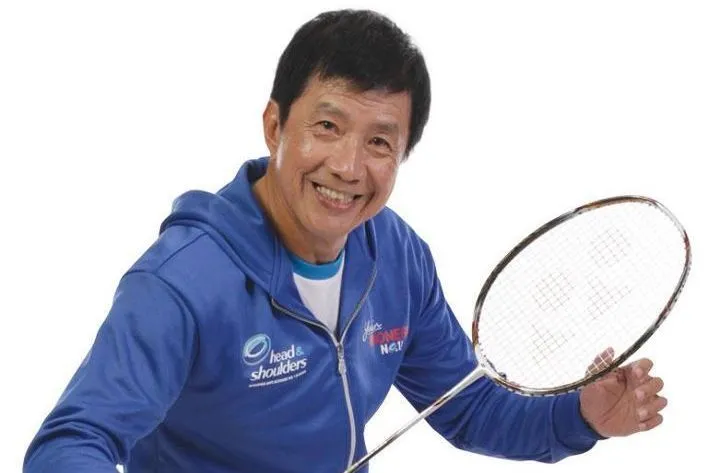 Rudy Hartono is a former Indonesian badminton player who achieved remarkable success in his career.
He won the prestigious All-England Championships men's singles title a remarkable eight times, including an unparalleled streak of seven consecutive wins from 1968 to 1974.
Although Rudy only participated in the BWF World Championships once, he made it count by securing the gold at the 2nd IBF World Championships held in Jakarta in 1980.
Furthermore, Rudy's achievements extended to the Olympic stage.
He emerged victorious in the men's singles category at the 1972 Munich Summer Olympics, marking a significant milestone as badminton made its debut in the Olympic program.
Rudy Hartono's dominance in badminton has left an indelible mark on the sport's history, and his exceptional achievements continue to inspire players around the world.
5. Carolina Marin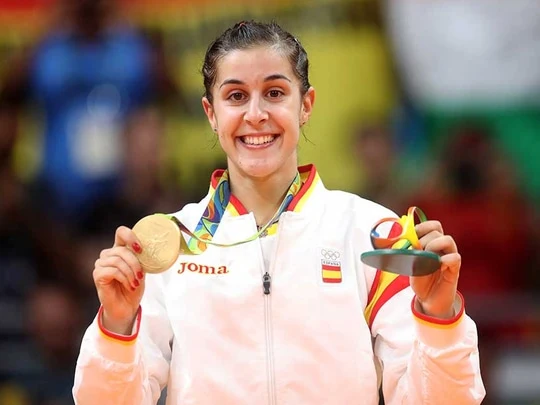 Carolina Mara Marn Martin (born 15 June 1993) is a professional badminton player from Spain.
Carolina Marin has already accomplished a great deal in the sport of badminton.
Marin became the first non-Asian woman to win Olympic gold in badminton women's singles in Rio, and she did so at the age of 23.
Her resume includes titles such as Rio 2016 Olympic Champion, three-time World Champion, five-time European Champion, and former World No. 1 for 66 weeks in a row.
She is widely regarded as one of the greatest female athletes in women's singles badminton, having won a medal in almost every BWF tournament and consecutive golds at the World and European Championships.
4. Lee Chong Wei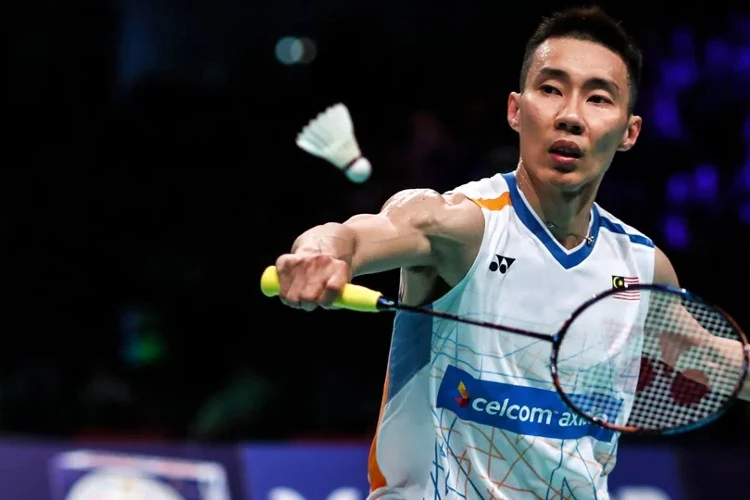 Lee Chong Wei is the only Malaysian to have topped the world rankings for more than a year.
He became the third Malaysian player to reach the top rank on August 21, 2008, and stayed there for a record 199 weeks.
As a result, he is placed fourth among the list of greatest badminton players of all time on our ranking.
In 2006, he earned one gold medal at the Asian Championships, two medals in the Olympics, and three silver and one bronze medal at the World Championships.
Lee Chong Wei also won four gold medals at the Commonwealth Games, as well as gold and silver at the Southeast Asian Games. He is a six-time winner of the renowned Penang Sportsman Award.
He has also been named four times with the BWF Player of the Year.
3. Taufik Hidayat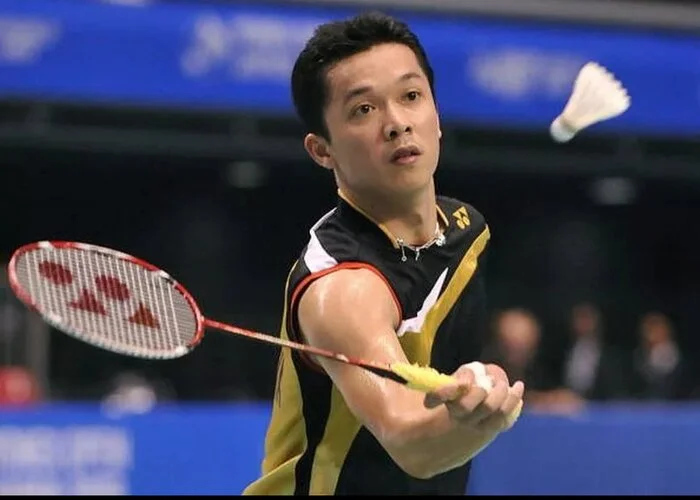 Taufik Hidayat is adored by badminton fans worldwide, captivated by his magical play.
Taufik's playing career began at 17 when he finished runner-up at the 1999 YONEX All-England Open.
He went on to win Olympic gold in 2004 and World Championship gold the following year, with six Indonesian Open titles among the highlights of his incredible career.
His legacy in the sport will live on as he helps find and develop the world's most talented new players through the Taufik Hidayat Arena.
Taufik, known for his distinct and original style of play, will go down as one of the game's all-time greats.
2. Gao Ling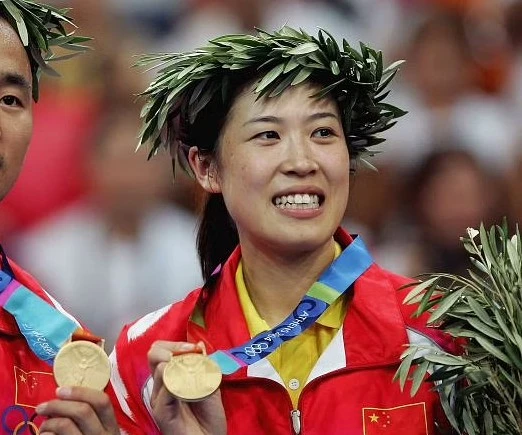 Gao Ling is a Chinese badminton legend recognized for her forecourt prowess, consistency, and foresight.
Gao is one of the most accomplished doubles players in the history of women's badminton.
She has the most Olympic medals of any player in badminton.
She has won practically all of the world's major tournaments.
Gao has four gold medals from the BWF World Championships (out of a total of nine), three in women's doubles and one in mixed doubles.
In both the 2000 and 2004 Olympics, she and Zhang Jun won gold medals in mixed doubles, overcoming tremendous obstacles in each.
She and her partner Huang Sui won six straight All-England Championships women's doubles titles from 2001 to 2006.
1. Lin Dan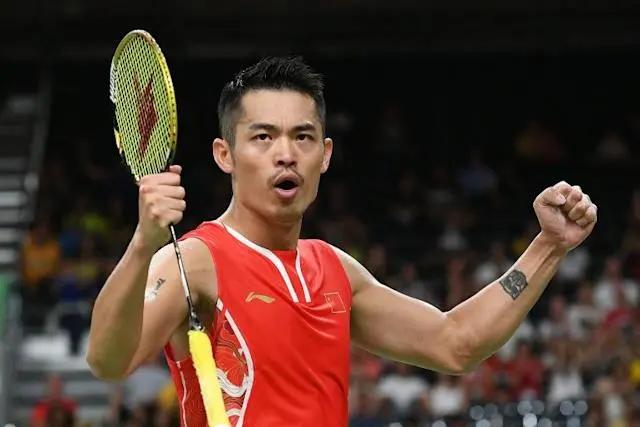 According to many reports, Lin Dan is considered as the best badminton player of all time.
When we talk about the most important player in badminton, the name "Lin Dan" automatically comes up.
He has earned the nickname "Super Dan" despite being only 21 years old and an Olympic Gold medalist.
His best career record was 666 career wins as a two-time Olympic gold medalist, five-time World Champion, and six-time All England Champion.
He was an aggressive player with excellent defence who was unlikely to be stopped during his prime.
He had unquestionably dominated the court for nearly two decades, poised with perfection in all attributes and an eagle's eye.
The great badminton players have captivated audiences with their extraordinary talent, determination, and sportsmanship.
Their unrivaled records, numerous titles, and enduring influence have solidified their places in the annals of badminton history.
From their breathtaking performances to their unwavering dedication, these legends have shaped the sport and inspired generations of players to reach new heights.