Boxing has a rich history in the United Kingdom, with many legendary fighters hailing from its shores. From heavyweight champions to featherweight contenders, British boxers have left their mark on the sport and captured the hearts of fans around the world. From the hard-hitting power of Henry Cooper to the technical mastery of Lennox Lewis, many boxers represent the best of British boxing.
Today, based on their records, achievements, and impact on the sport, we will take a look at the top 10 greatest British boxers of all time:
Henry Cooper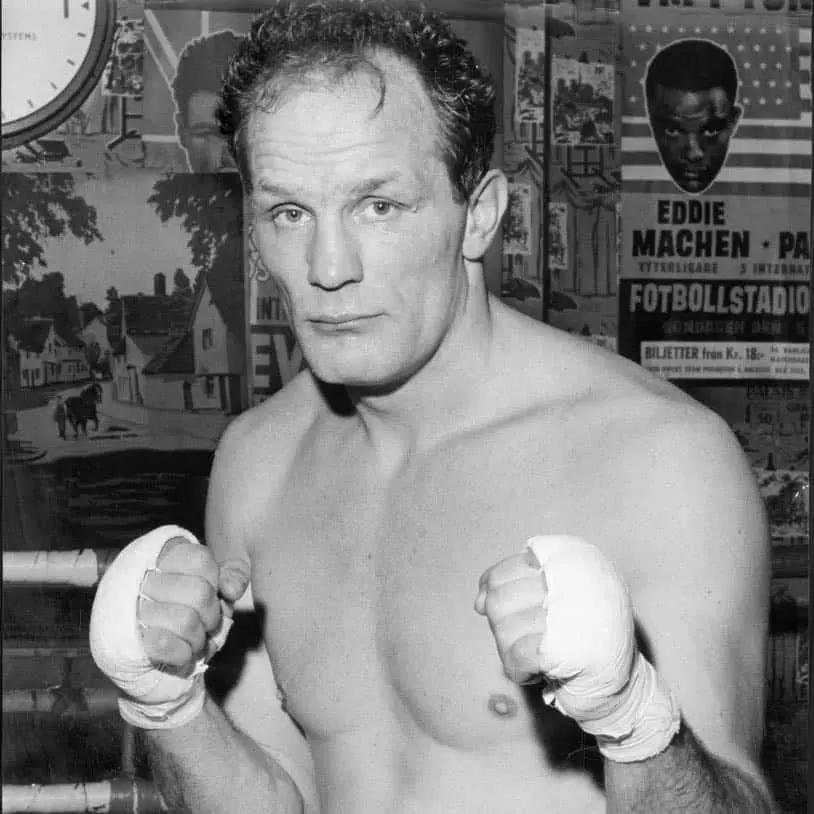 Sir Henry Cooper (3 May 1934 – 1 May 2011) was an undefeated British heavyweight boxer who dominated the British and Commonwealth heavyweight championship scene for twelve years. Holding the European heavyweight title for three years, Cooper's left hook, famously known as "Enry's 'Ammer," was his signature move. Notably, he received the honor of being voted BBC Sports Personality of the Year twice. Even after retiring in 1971, Cooper remained a beloved public figure. He stands alone as the sole British boxer ever to receive a knighthood, solidifying his legendary status.
Henry Cooper's professional boxing career consisted of 55 fights. He emerged victorious in 40 of those bouts, with an impressive 27 wins by knockout. While he experienced defeat 14 times, he managed to secure a draw in one fight. Cooper's remarkable record, along with his notable accomplishments, firmly establishes him as one of the greatest British boxers of all time.
Tyson Fury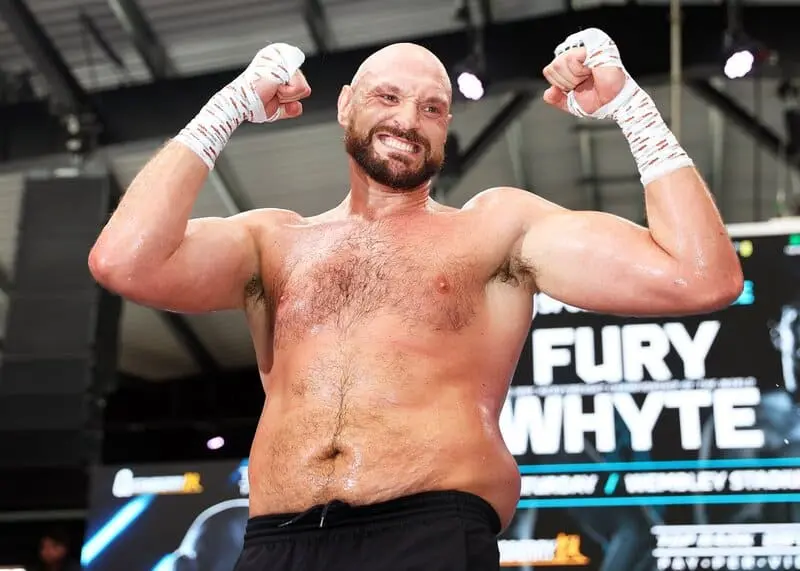 Tyson Luke Fury, popularly known as "The Gypsy King," is a highly acclaimed English professional boxer. As the current WBC heavyweight champion, Fury has held the title since he triumphed over Deontay Wilder in 2020. In 2015, he gained significant recognition by defeating Wladimir Klitschko and capturing the unified WBA (Super), IBF, WBO, IBO, and The Ring magazine titles. With his remarkable achievements, Fury currently holds the top position in the global heavyweight rankings, according to BoxRec and ESPN.
Tyson Fury's career boasts an array of extraordinary accomplishments. Notably, he holds the prestigious WBC heavyweight championship title, which he clinched in a momentous victory against Deontay Wilder in 2020. Additionally, Fury's name is synonymous with multiple world heavyweight titles, including the WBC, WBA (Super), IBF, WBO, and IBO titles. His unorthodox fighting style, ability to overcome adversity, and captivating personality have contributed to his status as one of the greatest boxers of all time.
Ricky Hatton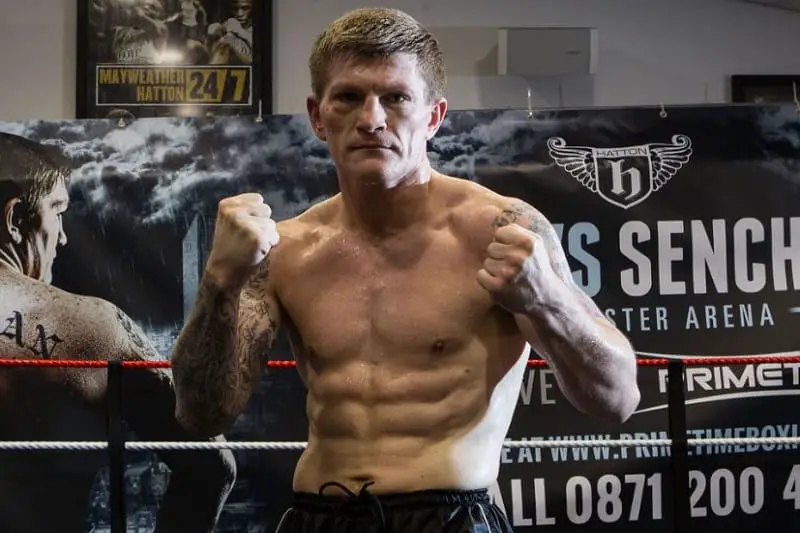 Ricky Hatton, a formidable British boxer, has made a significant impact in the world of boxing throughout his career. Holding world championships in the light welterweight and welterweight divisions, Hatton's accomplishments have solidified his position as the 11th greatest fighter from Europe and the 5th greatest fighter from the UK, pound for pound. In 2005, he was recognized as the Fighter of the Year by The Ring magazine, the Boxing Writers Association of America, and ESPN.
Despite encountering only two defeats in his career, Ricky Hatton's professional journey remains admirable. He faced renowned fighters such as Floyd Mayweather and Manny Pacquiao and achieved victories against Paulie Malignaggi, Urango, and Kostya Tszyu. Hatton's remarkable achievements have etched his name in the annals of boxing history.
Randolph Turpin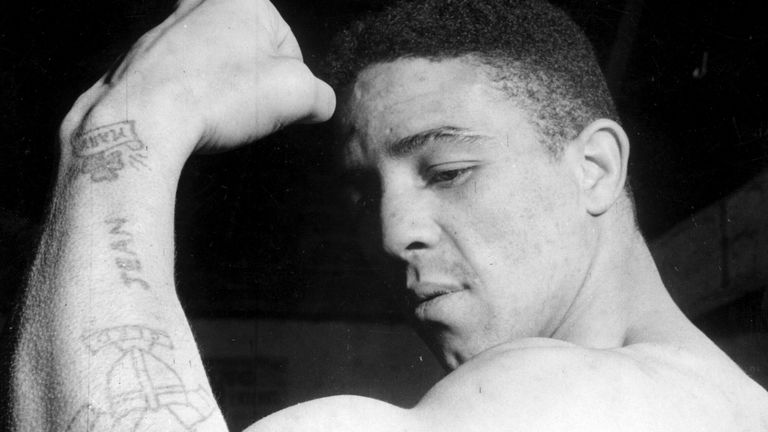 Randolph Turpin, an English boxer from the 1940s and 1950s, achieved an extraordinary feat by defeating the legendary Sugar Ray Robinson in 1951, securing the world middleweight championship. For his exceptional contributions to the sport, Turpin received induction into the International Boxing Hall of Fame in 2001. His victory over Sugar Ray Robinson remains an iconic moment in British boxing history.
Following his professional debut in September 1946, Randolph Turpin displayed a remarkable streak of 14 consecutive victories. Despite encountering a draw and two defeats later on, Turpin's dedication to weight training set him apart from his contemporaries. By focusing on increasing his strength and power, he gained an advantage that Sugar Ray Robinson came to realize in their historic encounter.
Barry McGuigan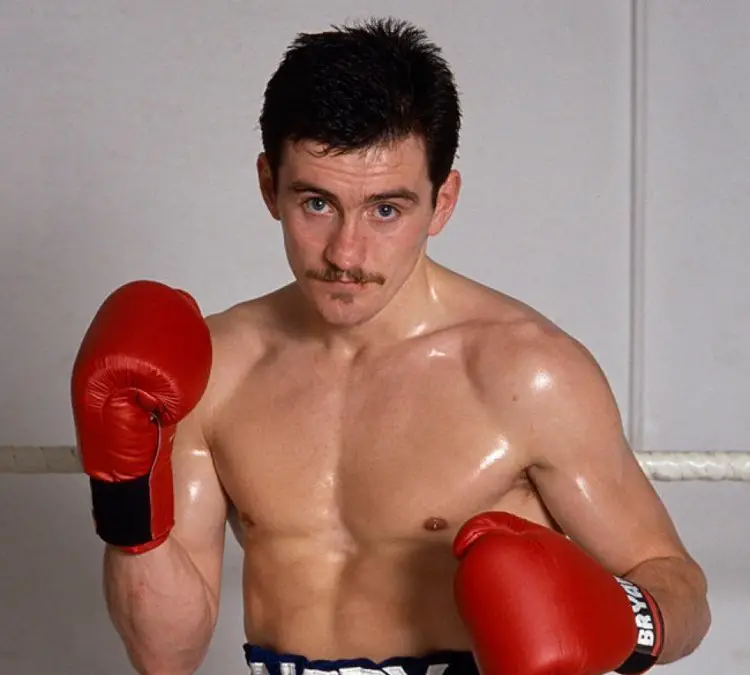 Barry McGuigan, a retired Irish boxer turned promoter, made a name for himself through his dynamic and hard-punching style. He garnered numerous British and European titles during his career, including a notable victory over Juan LaPorte in 1985.
Ted Lewis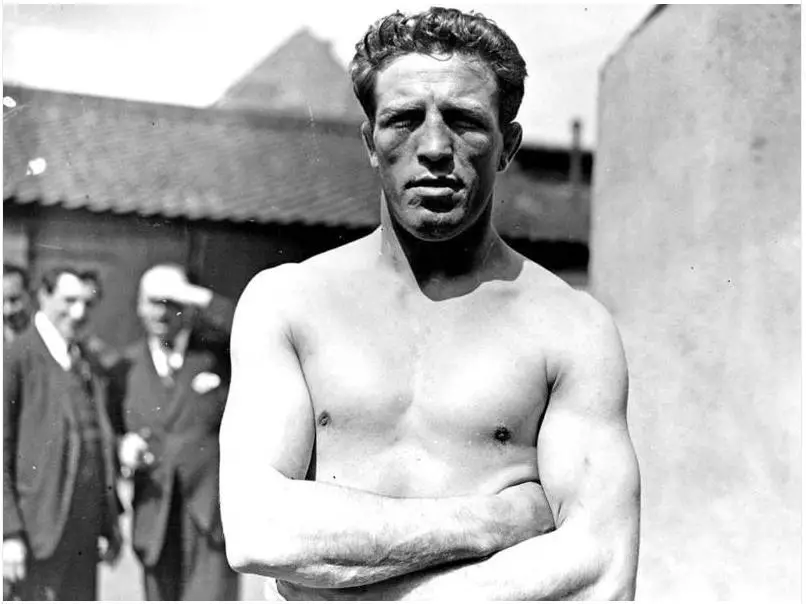 Ted Lewis was a professional English boxer who has won the World Welterweight Championship twice (147 lb). Lewis is often ranked amongst the greatest, with ESPN ranking him 41st in its list of the 50 most successful boxers of all time and boxing historian, Bert Sugar placing him 46th in his Top 100 Fighters catalog.
Ken Buchanan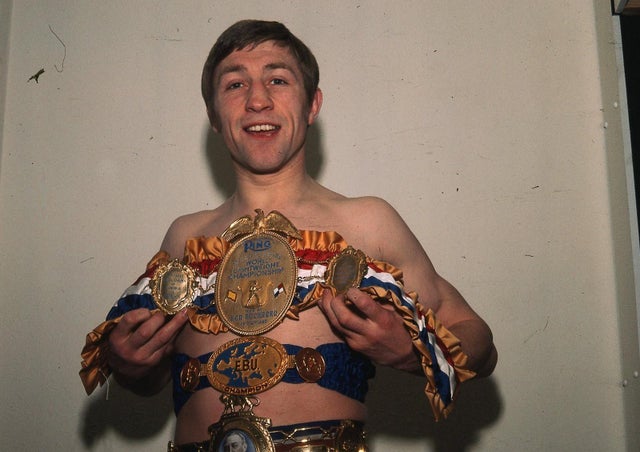 Ken Buchanan, a former undisputed world lightweight champion, hails from Scotland. Known for his remarkable fights, Buchanan had the honor of competing in Madison Square Garden on five occasions, including a memorable bout against Muhammad Ali. Voted the best fighter to have ever fought in the USA, Buchanan's victory over Ali and Frazier further solidified his standing in the sport.
Jimmy Wilde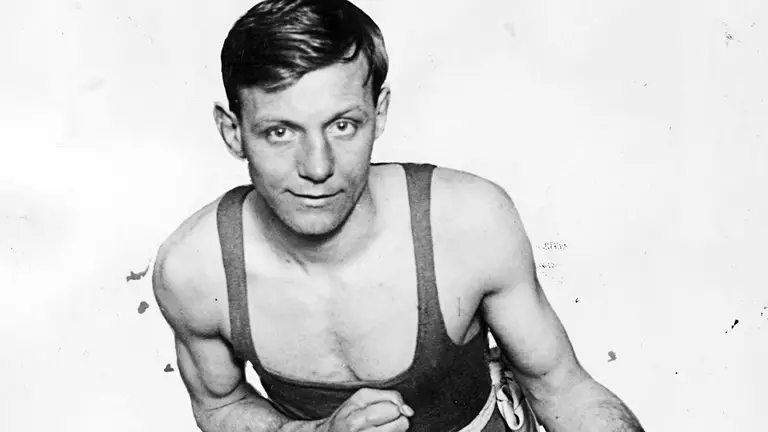 Jimmy Wilde, who competed from 1911 to 1923, was a Welsh professional boxer. He held the IBU flyweight world title in 1916, twice the EBU flyweight world title; first place; 1914, again between 1916 and 1917, the BBBofC British flyweight title; 1916, and the National Sporting Club's British flyweight title; between 1916 and 1918. He was the first official flyweight world champion and is often seen to be the greatest British fighter of all time.
Lennox Lewis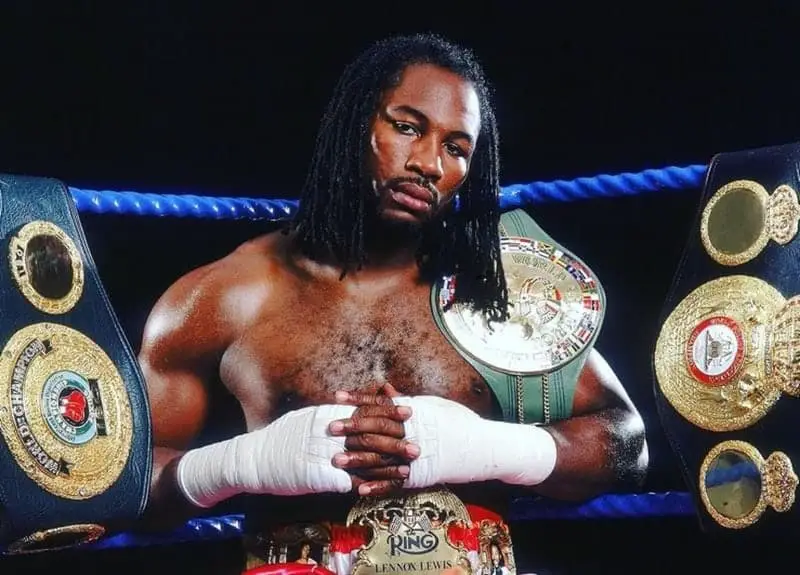 One man who took Tyson in his prime was Lennox Lewis, and he fought a prime Tyson at two iconic meetings.
It was Lewis's second-last fight and Tyson's fourth-last.
As a three-time heavyweight world champion and two-time lineal champion, Lewis's reign marked the end of an era as the last undisputed heavyweight champion.
Lewis won several regional heavyweight championships, including the European, British, and Commonwealth titles, during his first three years as a professional.
He defeated Donovan Ruddock in the WBC rankings in 1992 after winning his first 21 fights.
Joe Calzaghe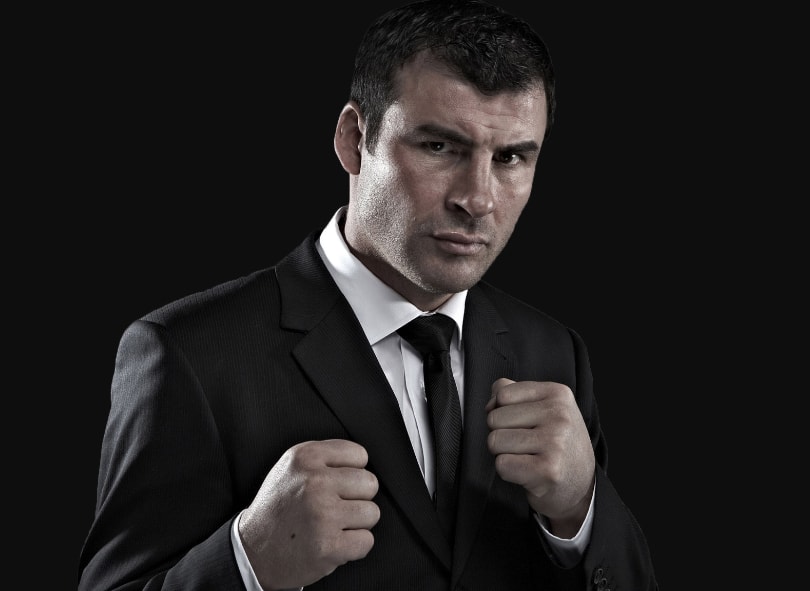 Former Welsh boxer Joe Calzaghe is considered the greatest British boxer of all time who competed between 1993 and 2008.
Calzaghe could be the only boxer recently to hold world championships in two weight classes at a time.
This includes the unified WBC, WBO, WBA (Super), IBF, Ring magazine and the Ring light-heavyweight title, and lineal super-middleweight titles.
Calzaghe was ranked by The Ring among the pound for pound top best 10 active boxing players in the world between 2006 and 2008, reaching the third position as the highest level in January 2009.
He retired in February 2009 as a reigning World champion with an undefeated record.
As of 2020, according to the BoxRec, he is the 7th greatest fighter ever, pound for pound, and greatest European boxer of all time.
These ten British boxers have left an indelible mark on the sport. Their extraordinary skills, resilience, and impressive records have rightfully earned them a place among the greatest boxers in history. From Henry Cooper's powerful left hook to Tyson Fury's dominance in the heavyweight division, their legacies will continue to inspire generations to come.