Since Ronda Rousey joined UFC, the popularity of women's MMA is in a steady rising trend. The UFC women's roster is now full of talented sports stars, known for the martial arts.
There is an elite legion of women combatants to discover, past and present.
The MMA's division is new enough to look back reasonably quickly and see its founding legends, establishing champions and building combatants. 
But today, we'll be looking at the ladies dominating the division right now. These athletes are seriously jacked up and can severely fight even fighters from male division if given a chance.
Here are the top 10 best women UFC fighters 2021:
10. Katlyn Chookagian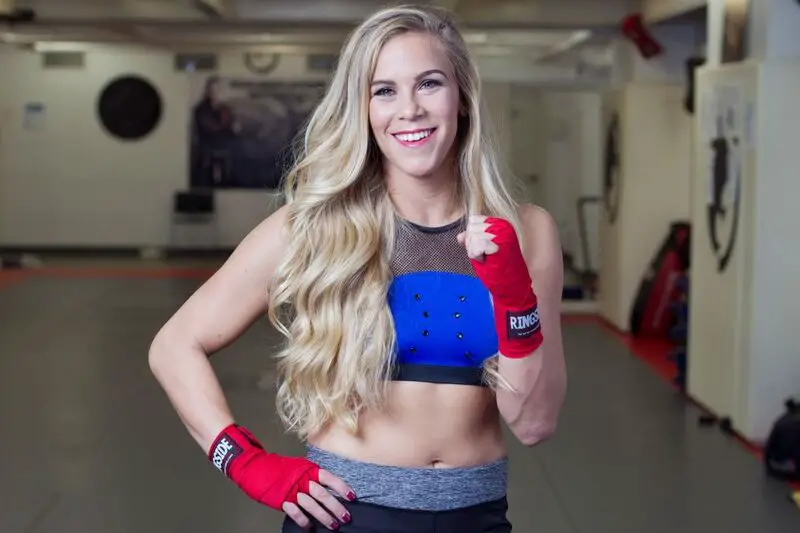 Katlyn Chookagian is an American MMA fighter who recently competed in the bantamweight division and is currently competing in the flyweight division.
9. Aspen Ladd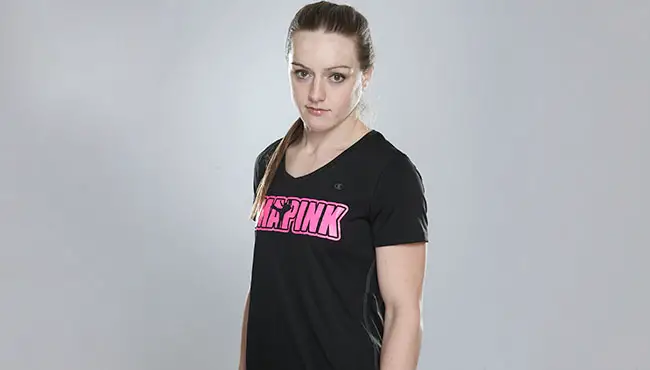 Aspen Ladd is an American professional mixed martial artist in the Bantamweight weight class of UFC. Invicta FC was the beginning of her professional martial arts career. She had her first fight in UFC on the 22nd of October in 2017 at UFC 138 against Lina Lansberg which she won by defeating Lansberg by knocking her out in the 2nd round of the fight. She has won the Fight of The Night award once at the fight with Sijara Eubanks on the month of the 18th of May in the year 2019 at UFC Fight Night 152. Ladd is have consistently ranked in the top 10 in the Women's Pound-for-Pound rankings thus making her one of the best MMA female fighters.
8. Holly Holm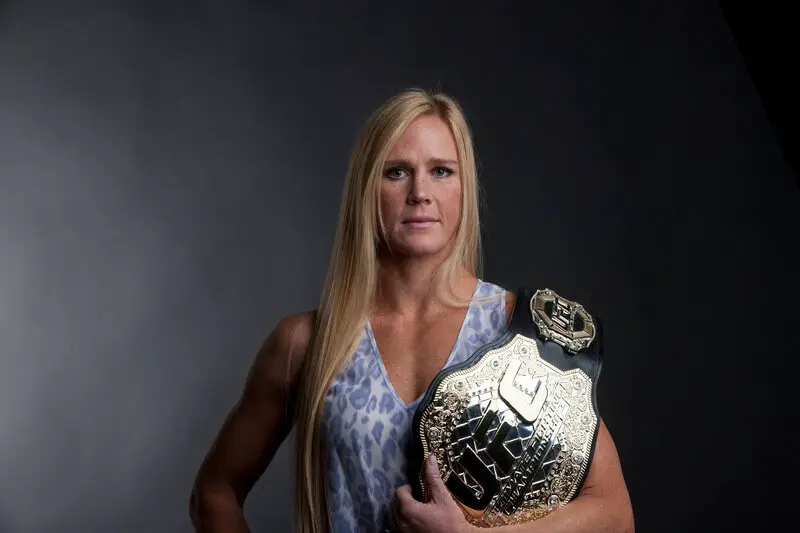 Holly Rene Holm is a well-known American UFC fighter and a former professional boxer and kickboxer been in female combat sport for quite a time. Holm is an ex-UFC Women's Bantamweight Title Holder and a world medallist numerous times in boxing while protecting her titles in multiple weight divisions 18 times. Holly Holm is the only individual to have held a world champion title for boxing and a UFC champion title. She defeated Ronda Rousey in the event of UFC 193 on the 15th of November, in the year 2015, and won the Bantamweight title. She is famous for having a fighting style of having sideway movements while hitting jabs to her challenger's head.
7. Germaine de Randamie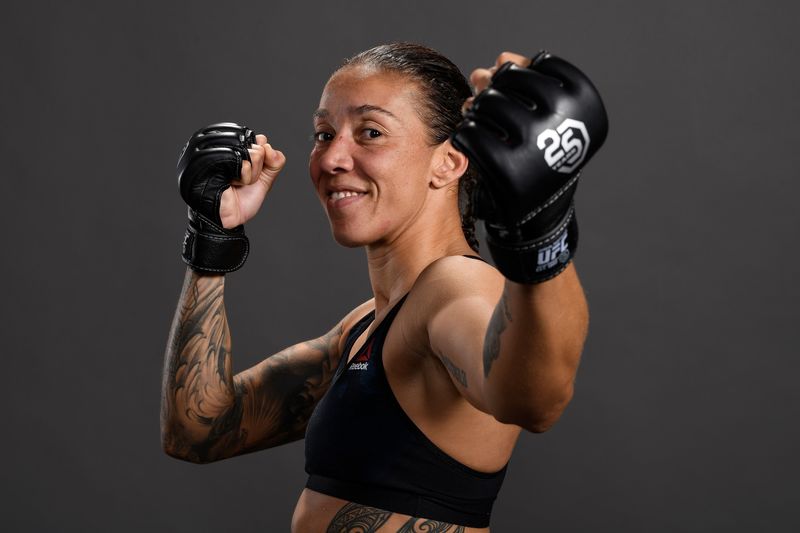 Germaine de Randamie is a very well-known Dutch UFC Fighter who specializes in martial arts and is an ex-kickboxer. She has never been defeated in authorized fights and now fights in the UFC Featherweight division and also the earliest UFC Women's Featherweight Title Holder. Randamie won the UFC Featherweight Title on the 11th of February in the year 2017 in a match against Holly Holm. Towards the end of the 2nd and 3rd rounds, she kept punching her even after the round had ended. One of such punches was with her right hand which shook Holly who had stopped hitting back causing the referee to end the fight, and by an uncontested agreement, Randamie was declared the champion. Randamie is the top female UFC fighter women's bantamweight rankings.
6. Joanna Jędrzejczyk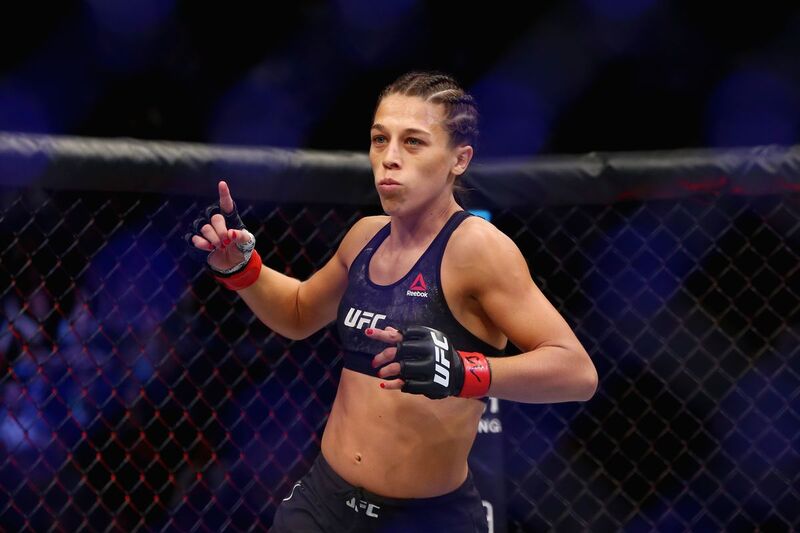 Joanna Jedrzejczyk is a talented UFC fighter. She has mastered mix martial artist and Muay Thai kickboxer who presently fights in both the UFC's women's Flyweight and Strawweight divisions. She has been a past winner of the UFC Women's Strawweight Title. She won the Strawweight Championship Title by defeating Carla Esparza in a fight that took place on the 14th of March in the year 2015. She knocked Carla in the 2nd round of the fight to earn the title and became the earliest woman to hold a UFC crown residing from Poland and also the European UFC Champion. She is famous for having a fighting style of clear-cut and accurate strikes and the sprawl-and-brawl approach.
5. Jessica Andrade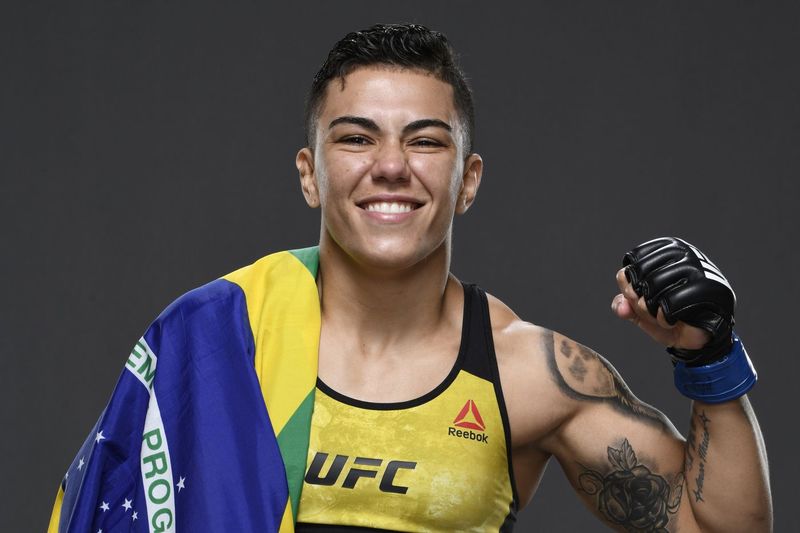 Jessica Andrade is one of the best MMA woman fighters from Brazil who is presently fighting in the Women's Strawweight Division. She has been an ex-UFC women's Strawweight Champion. She won the title in a match against Rose Namajunas in the event of UFC 237 on the 11th of May, 2019. Andrade defeated Namajunas by knocking her out with a slam in the fight's 2nd round. Andrade is the earliest woman to have won matches in 3 altering weight classes. She holds a present ranking of 5th in the UFC Women's Pound-for-Pound ratings.
4. Rose Namajunas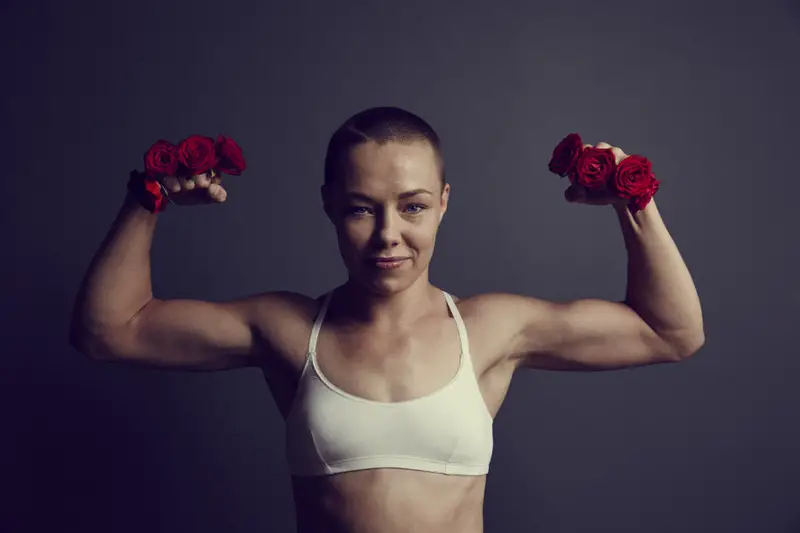 Rose Gertrude Namajunas is a talented UFC fighter wrestling presently in the women's strawweight division born in Milwaukee, Wisconsin. She has been an ex-UFC Women's Strawweight Champion. She won the championship by winning the match against Joanna Jedrzejczyk by punching her behind the ear which made her get knocked once and again by punching Joanna with her left arm to her chin conclusively winning the fight and the championship. She is famous for her aggressive fighting style with her intimidating movements of jabs and thigh kicks and also for her unique alterations in the middle of a fight and her professional punching and foot movement.
3. Zhang Weili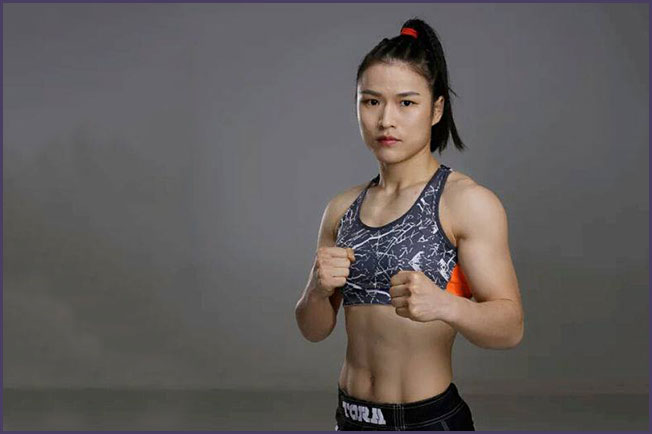 Zhang Weili, more popularly known by the name of Magnum, is a skillful top woman UFC fighter from China. She competes in the women's strawweight division of UFC and presently is the UFC Women's Strawweight World Championship Titleholder. In the past charts of UFC, there has never been a Chinese and East Asian Champion, hence making Weili the earliest to ever do so. Weili became the UFC Women's Strawweight Champion by defeating Jessica Andrade by knocking her out in the duel's first round. She holds an ongoing ranking of 3rd in the UFC Women's Pound-for-Pound ratings.
2. Valentina Shevchenko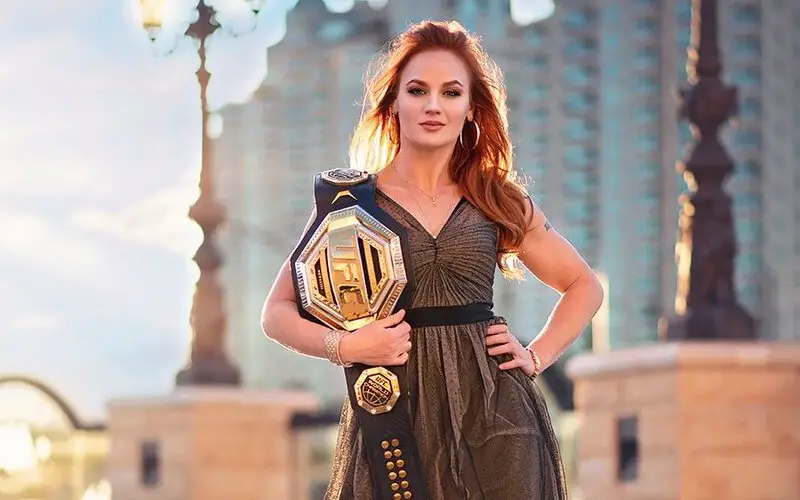 Valentina Anatolievna Shevchenko is a very well-known UFC fighter known for her Muay Thai fighting style. She wrestles in the Flyweight division for the Ultimate Fighting Championship and is the present UFC Women's Flyweight Champion. She had won the Flyweight Champion by winning against Joanna Jedrzejczyk. Valentina is known for her clear-cut ability to counter-strike and her unique capability to measure the standard of an enemy's combat and reciprocate with a different group of counteractions. Her move set of counters are mostly filled with a fast right hook or a twisting wheel kick. It seriously confused me to rank first because Valentina lost by a minuscule margin to our first ranker. But many fans, experts, and even MMA fighters consider her the best.
1. Amanda Nunes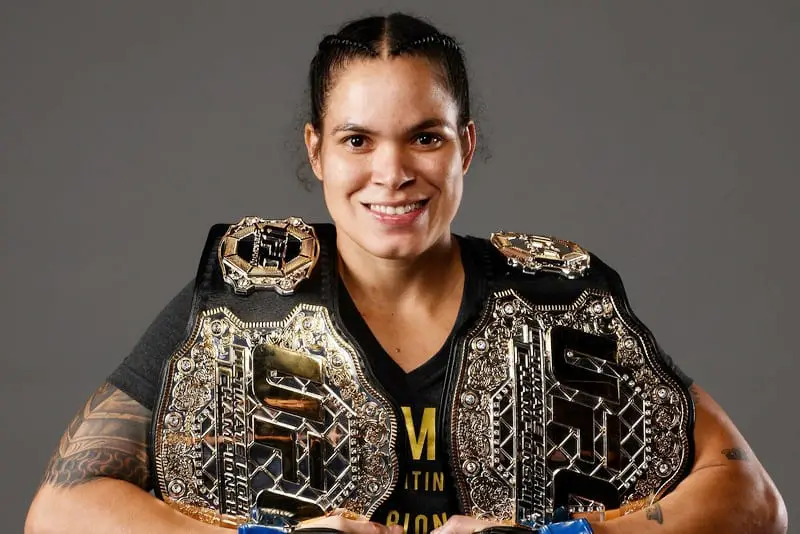 Amanda Nunes is the best female UFC fighter in 2021 holding the top spot in women's pound for pound rankings, women's bantamweight, and women's featherweight division.
Amanda is the earliest woman who has won the two-division UFC championship and is the third duellist to have held possession of titles belonging to two different weight divisions at the same time. She is known for her Brazilian jiu-jitsu. Amanda is known to have defeated Cyborg in a matter of 51 seconds of the bout to win and be the UFC Women's Featherweight Champion. She has also won the UFC Women's Bantamweight Championship by defeating Miesha Tate in the form of submission.
Considering all these factors it is safe to say not just currently, Amanda is one of the best female UFC fighters ever.