With its origins in a tribal game played by the indigenous peoples, lacrosse is the oldest organized sport in North America.
Still, today lacrosse community is growing day by day, from new Outdoor lacrosse fields or indoor rinks, evergrowing leagues like MLLs, and new participation at the collegiate level.
If considering all-time tops here are the top 10 best lacrosse players:
10. Jason Coffman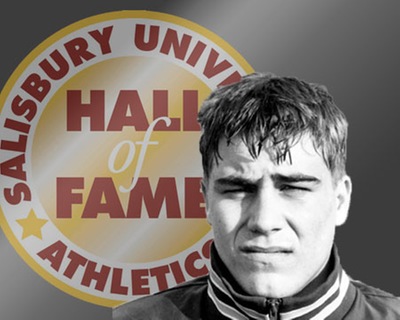 The Salisbury Seagulls are considered as one of the best DIII lacrosse programs in history.
Jason Coffman involved the culture of this program for many years and became a part of this lacrosse history.
Not only that, but this legend lacrosse player has also been involved with another lacrosse program, named Carthage boys' lacrosse program.
He spent much of his life with this program.
Coffman started his career as a lacrosse player of Salisbury University from 1993 to 1996, and during the mid-90s he was the most crucial part of the ascension of Seagulls into the national spotlight.
It is thought that Coffman's stick was magic and had a firm hand.
So without being the fastest player, we know him as a legend lacrosse player all over the world.
He is now working as a coach at many levels at the school and colleges.
Now he serves as the head boy's lacrosse and football coach in Carthage High School.
9. Jim Thorpe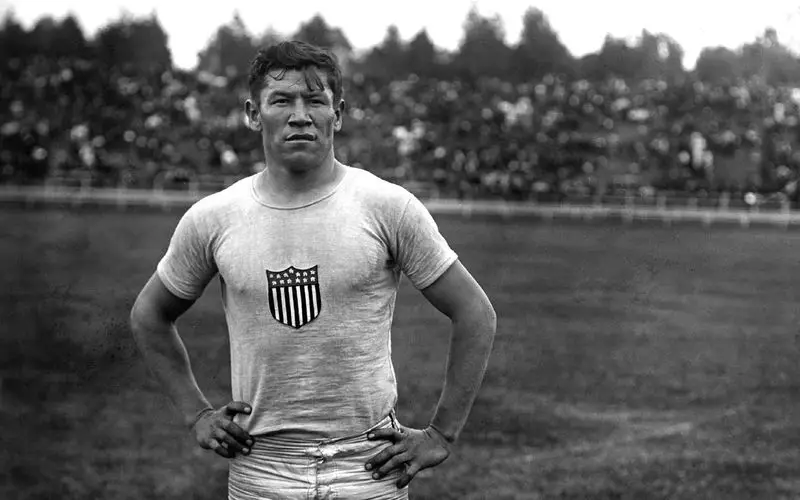 Considered as the best athlete of the 20th Century, Jim Thorpe won the pentathlon as well as decathlon in 1912.
But because of some technical reasons, his gold medals were revoked. Later it was thought that it was a great injustice to him.
It is a matter of debate whether we will call him best, Achievements, and accomplishments throughout his life speak louder than any words.
The King of Sweden, Gustav V, did not hesitate to tell this most outstanding athlete, "Sir, you are the greatest athlete in the world."
Born on May 28, 1887, in Oklahoma, Thorpe played both baseball and football professionally.
After retirement, he pursued acting as a career. From the very beginning, the athletic ability was apparent to him.
And while in Carlisle, he sets different track records.
He was remembered for beating some of the best teams in the nation like Army, Pittsburgh, Harvard, Penn, Syracuse, and Nebraska.
8. Oren Lyons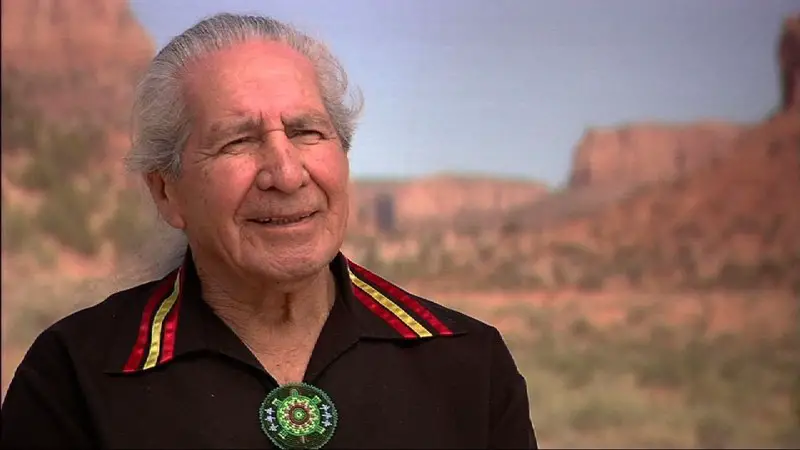 Known as a Native American Faith keeper of the Turtle Clan of the Seneca Nations, Oren Lyons is one of the recognized members of the Onondaga as well as Seneca nations.
Famous college lacrosse player Lyons is now working as an activist for indigenous as well as environmental justice.
This famous activist worked with many communities across the world.
Born and raised Onondaga and Seneca reservations, Oren Lyons joined the US Army before getting a Syracuse University scholarship.
He played lacrosse for Syracuse University, and after completing graduation from the university, he played for club teams for many years.
Lacrosse is considered a traditional sport for Iroquois. Like other Iroquois, his childhood dream was also to be a lacrosse player.
But after fishing his education with a degree in fine arts, this famous activist started his career in commercial art in Network.
He has done a lot of work for the indigenous and backward people throughout his life.
Now Lyons is recognized all over the world as an advocate of indigenous rights.
7. John Grant Sr.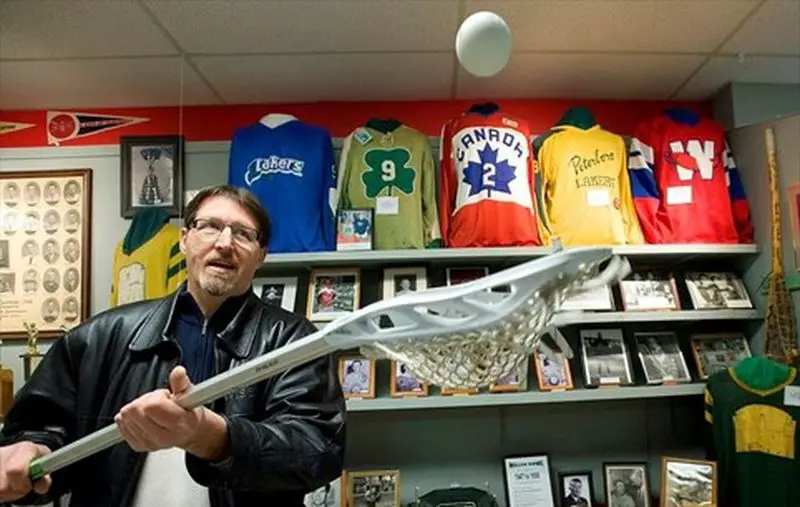 John Grant Sr is a popular name in all over the world as a lacrosse player who won many records in his career.
His magic Lacrosse Stick helped him to take part in various championships like one Minto Cup Championship, three World Field Lacrosse Championships, and a World Field Lacrosse Championship and won three Mann Cups and one Minto Cup.
The father of current Peterborough Lakers Major League Lacrosse's MVP John Grant Jr., John Grant, Sr spent his major lacrosse career with Peterborough.
This is from 1973 to 1992, Grant Sr played for the Canada Men's Field Lacrosse Team in 1982, 1982, and 1986 internationally.
In 1984, John received the title "the Senior Male Athlete of the Year" from Peterborough, which is considered as the best award and respect of his career.
Grant was the only person who received both Minto and Mann Cup MVP awards.
The name of this legend lacrosse player was introduced into the Lacrosse Hall of Fame of Ontario in 1997.
6. Jimmy Lewis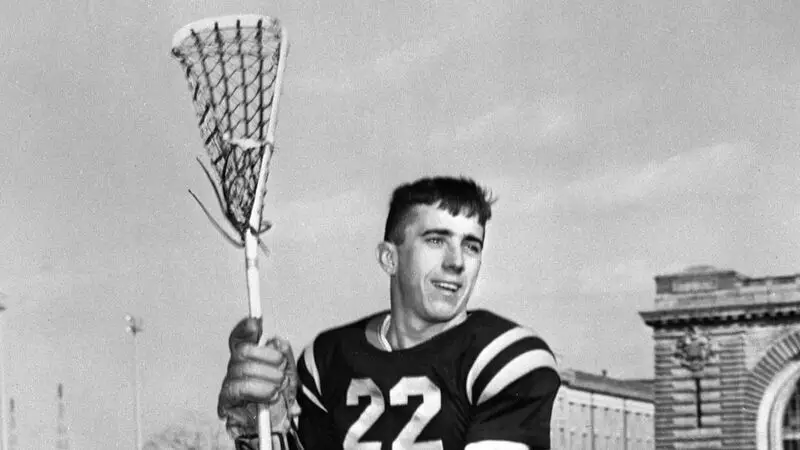 Jimmy Lewis, full name James C. Lewis, is still regarded as a legend on the field of lacrosse.
Lewis was an All-American lacrosse player who played at the Navy from 1964 to 1966.
Long Island native, Jimmy joined the Naval Academy, and he also helped to bring the change in the way he played lacrosse.
We assume that this legend player was an innovator in various ways that make him ahead of his time.
While in Navy, Lewis led three straight USILA National Championships from 1964 to 1966 and the team was undefeated in these three seasons, and he won Jack Turnbull Award as the best attackman of the nation.
During the days in the Navy, he also received the title "The Greatest Living Lacrosse man" from the Baltimore Sun.
This great player was introduced into the National Lacrosse Hall of Fame in 1981.
In 2014, he received Tewaaraton Legends Award, given by Tewaaraton Foundation.
5. Dave Pietramala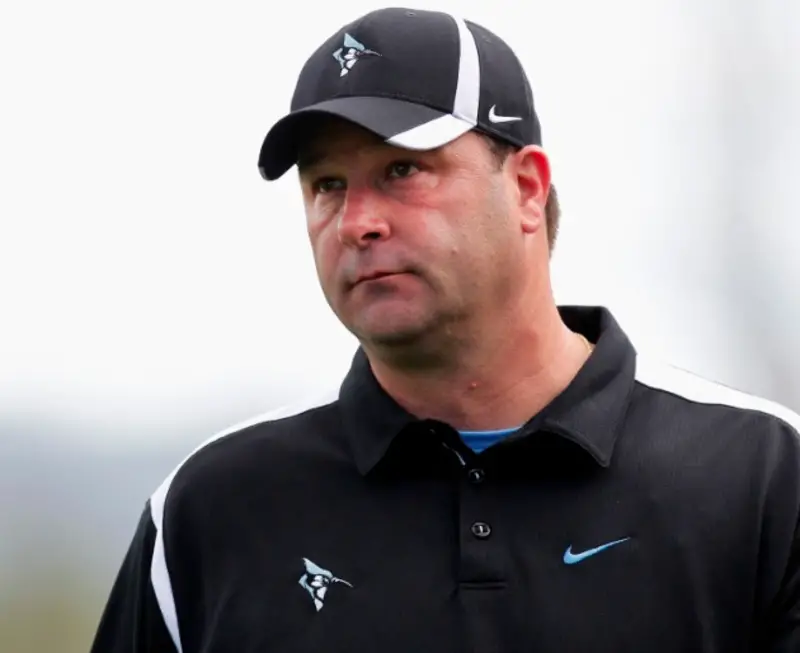 Dave Pietramala is considered as the all-time winning coach in school history.
He is known as the heart of the Johns Hopkins men's lacrosse team.
Apart from this, this legend men's lacrosse coach spent four years of his career as a standout defenseman for the Blue Jays.
It was 1986 through 1989. Dave Pietramala has entered his 20th season as the best lacrosse coach of a most successful college team in the year 2020.
He achieved many programs throughout his career as a lacrosse player such as 44 national championships, 46 NCAA Tournament appearances, nine NCAA titles, 184 First Team All-American Which is desirable to others.
Since 1987, the Blue Jays had won none national championship.
After joining Pietramala in 2000, Blue Jays began his journey to victory.
Dave Pietramala was selected by the Johns Hopkins President William Brody as well as Director of Athletics Tom Calder, who knew very well they gave the team on the right hand.
4. Michael Powell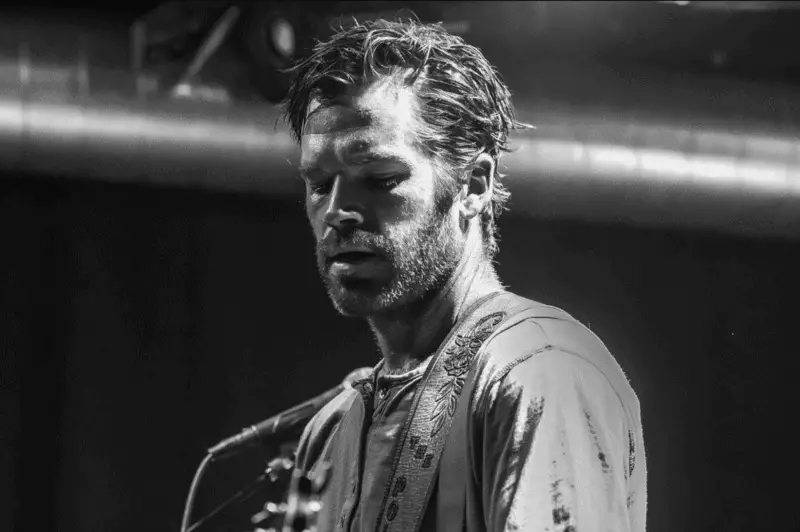 Michael Powell (Mikey Powell) is recognized as one of the best lacrosse players of this century.
With Orange uniform, his stick was working as a magic stick.
Four times winner of the Jack Turnbull Award as the top attackman in Division I lacrosse, this legendary player created the full record when he was on the top of his career points.
Michael Powell is the only player of Syracuse who won the W.H. Brine Award 2 times (a record).
Apart from Syracuse, he also played for the US in 2002 and 2006. He creates many records throughout his career.
He was a four-time All-American and selected for NCAA All-Tournament team three times and was named Most Valuable Player at 2005 Major League Lacrosse All-Star Game.
Coming from a most mediocre family, still, Michael Powell is recognized as a dream maker in the field of lacrosse.
A four-time finalist for the famous Tewaaraton Trophy, Powell is one of two male players across the globe who won the Heisman Trophy twice.
3. Paul Rabil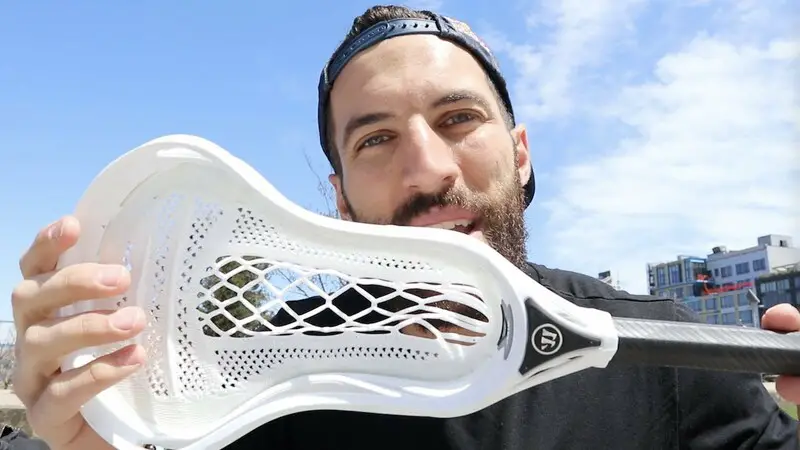 Whenever we talk about world-famous lacrosse players, Paul Rabil's name comes up naturally.
Born on December 14, 1985, this young Lacrosse player started his career at the age of 12.
When he was in school, he started playing with several best young players of the state who have come from a strong lacrosse background.
That's why he trained very well in school. In 2004, After starting the career as a professional lacrosse player, Paul became the 4 times winner of the WCAC Championship, received the title of Player of the Year from the Washington Post.
He was the award-winning midfielder when he was in University. He has been received multiple MLL MVP titles like 'Offensive Player of the Year.'
In 2008, his MLL career begun by the Boston Cannons, and he also competed in the MLL All-Star Game the same year.
Rabil knew very well, Success is not an accident; therefore, he trained himself every day.
Now he has become novices to give something back to sports which have given him so much.
So he hosts various types of camps as well as clinics to train the next generation lacrosse player.
Rabil fined three goals on 8 August 2015 and three aids in an MLL Steinfeld Cup Championship game when the lizards defeated the Rochester Rattlers 15-12. This made Paul Rabil a two-time champion in the Steinfeld Cup when he ended the season with 29 goals and 20 assists. He was named the Coca-Cola Player of the Game MVP of the championship.
2. Jim Brown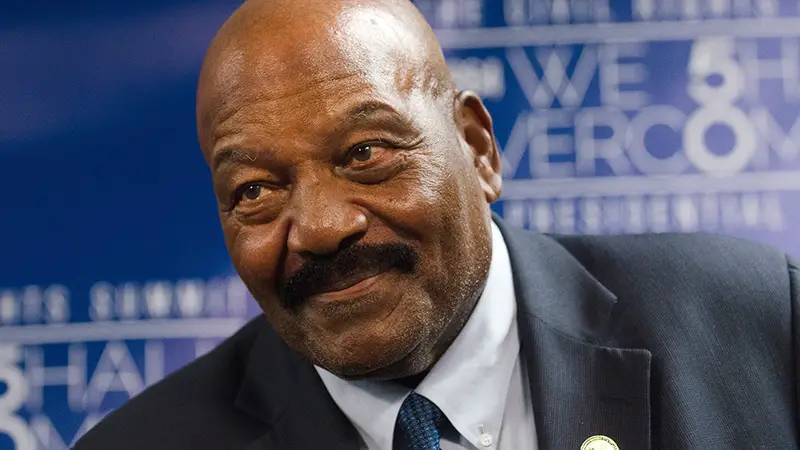 Started his career as a professional football player, actor, sports analyst, Jim brown is known as a multi-talented person all over the world and probably first black players to get spotlight playing multiple sports.
Considered as a century's best Gridiron football player, Jim Brown led the Nation football league (NFL) for eight of his nine seasons.
Jim brown was also considered as the best running back of all time.
James Nathaniel Brown was born on February 17, 1936, on an island off the southern coast of Georgia, name St. Simons Island, and he spent his childhood in a struggle.
But he did not give up his hope. The primary job of this superb craftsman was to play for Cleveland Browns.
He retired at the peak of his career, at the age of 30.
After retirement in 1966, he started his acting career in films like The Dirty Dozen, Kenner, and Ice Station Zebra, and later he focused on sports analysis and black business empowerment.
1. Gary Gait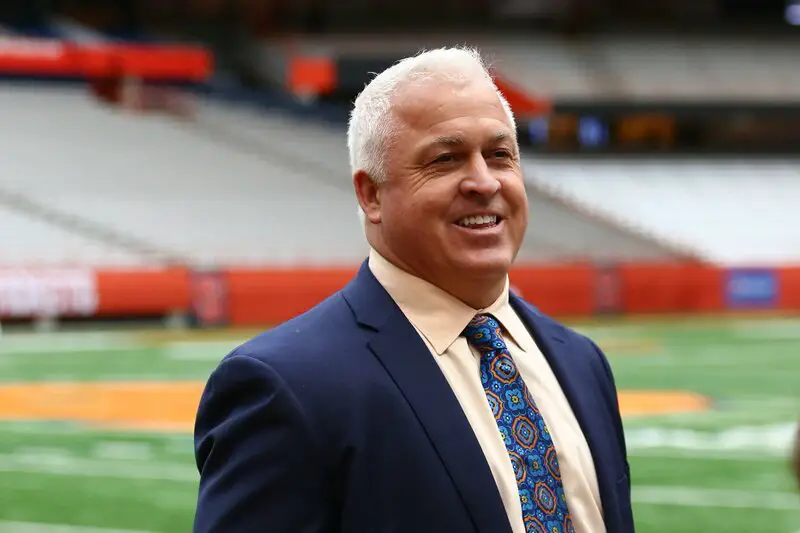 Gary gait is one of the famous names as a lacrosse player in all over the world.
Full name Gary Charles Gait, Gait is currently worked as head coach of Syracuse University women's lacrosse team.
Won three titles as a player of orange (1988-90), this outstanding Player was a 10-time NCAA champion.
Gait also worked as an assistant coach of the women's lacrosse team of Maryland in the year of 1995-01.
Well known all over the world for his athlete spirit, he enjoyed success at every level of a game.
No matter how challenging the game was, he never gave up his hope.
While at the team of Syracuse, he earned three times the first-team All-America honours and helped the Orange team to win three NCAA titles.
In those years, he also won the award 'Player of the Year' twice, and in the years 2004 and 2005, he received NLL Sportsmanship Award twice.
During his career, he achieved many NLL scoring records.
The Orangemen defeated Cornell Big Red 13-8 for the first of their three straight NCAA titles in the 1988 NCAA lacrosse championship played at Syracuse University.
This Syracuse team is notorious for being undefeated and featuring the brother's Gait, Paul Gait, and lacrosse Tom Marechek from Hall-of-Famer.
The NCAA tournament, where Gary Gait took his famous "Air Gait" shot at the University of Pennsylvania in a tight half-final game, is also significant.