10. Tom Seaver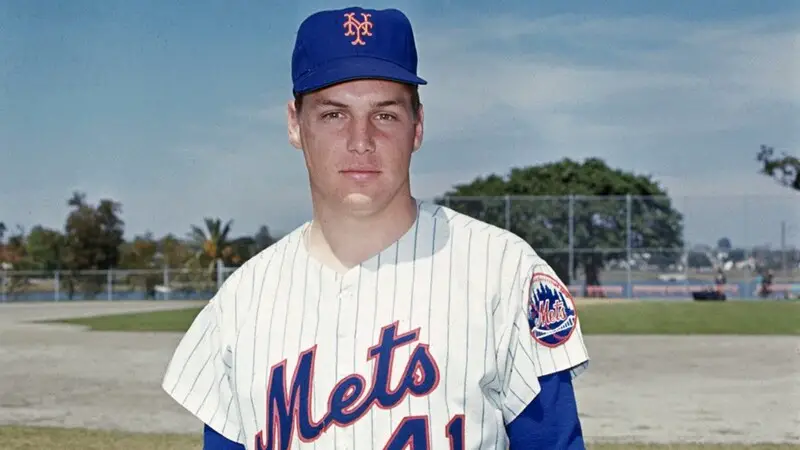 Tom Seaver, more profoundly known as Tom Terrific, is an ex-American baseball athlete who used to be a right-hand pitcher for New York Mets, Cincinnati Reds, Chicago White Sox, and Boston Red Sox in the Major League Baseball (MLB). He is also known for his importance in the 1969 World series in the New York Mets championship journey. During his time with the New York Mets, Seaver has won the National League Rookie of the Year Award in 1967 and National League's Young Awards three times for being the championship's finest pitcher. Tom Seaver is a 12-time All-Star. In all over his 20-year career timespan in the MLB, he has provided 311 victories, 3,640 strikeouts,61 shutouts, and 2.86 earned run average. In 1992, Tom was admitted into the National Baseball Hall of Fame.
9. Sandy Koufax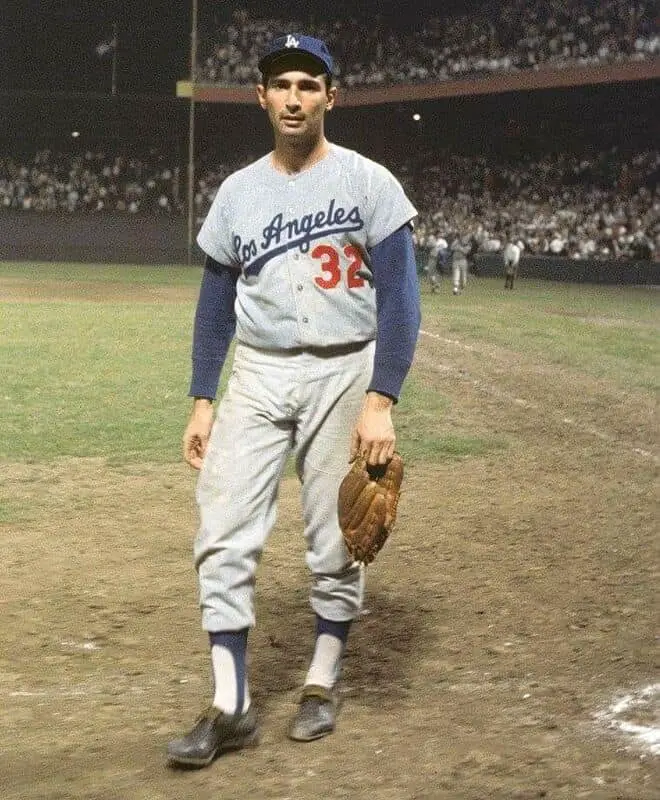 Sandy Koufax is known to be one of the finest left-handed pitchers beyond comparison. He played 12 seasons in the MLB under the team of Brooklyn Dodgers. In the year of 1972, he got chosen in the Baseball Hall of Fame, which made him the newest and youthful athlete to do so in the whole of baseball experiences. We know sandy for his tremendous performance in six of his best seasons amidst the years of 1961 to 1966, after which arthritis on his left elbow caused an end to his career run at the young age of 30. He had been six-time All-Star and won the award of being the National League's Most Valuable Player in the year of 1963. He is profoundly known for being MLB's pitcher who has pitched 4 no-hitters and is the eighth pitcher to pitch a perfect game in baseball's records.
8. Roger Clemens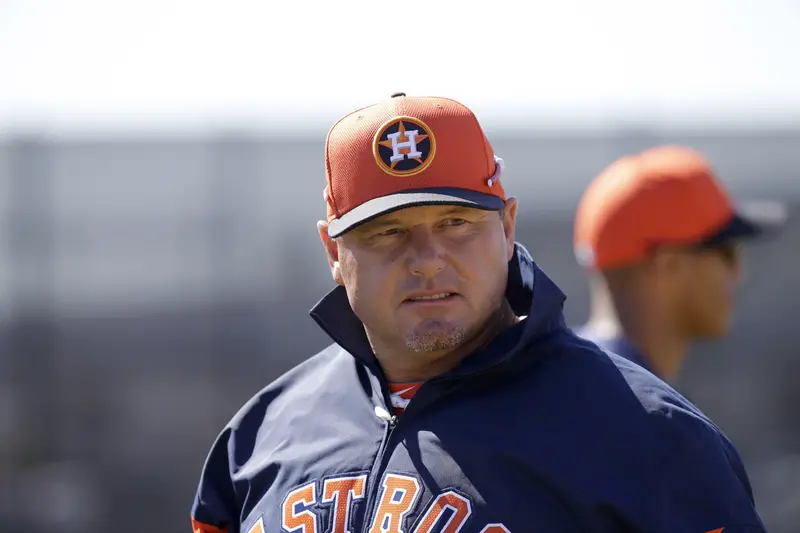 William Roger Clemens, also called by the name "Rocket," is a retired baseball athlete.
He was known to have played in 24 seasons in MLB for teams likes Boston Red Sox and New York Yankees. He has a statistical data of 354 victories, a 3.12 earned run average, and 4,672 strikeouts and also known for being a third-most all time. A twice World Series winner and an 11-time All-Star, winning seven Cy Young Awards in his path, which is the maximum than any pitcher has won in any past events. He earned the American League Cy Young Award, The American League Most Valuable Player Award, and the All-Star Game MVP Award in 1986. During his time with the New York Yankees, he triumphed over two World Series entitlements.
7. Bob Gibson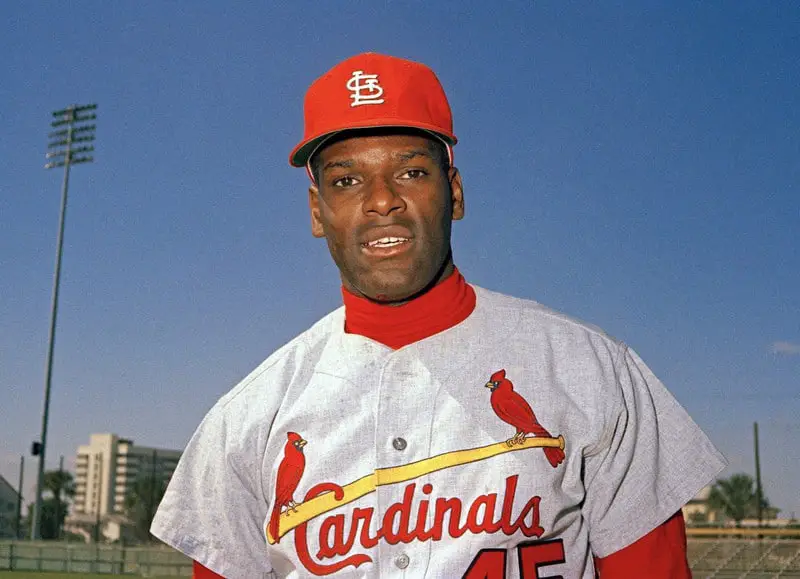 Robert Gibson, popularly known as Gibbie and Hoot, is a withdrawn baseball athlete who pitched for 17 seasons in MLB for the team of St. Louis Cardinals. His career count added up to 251 victories, 3,117 strikeouts, and a 2.91 earned run average. He is a 9-time All-Star and a winner of the world series twice, winning two Cy Young Awards and the National League's Most Valuable Player Award of the year in 1968. He was added to the team's Hall of Fame in the year of 2014. He is also known for pitching 3 full game victories in the 1967 World Series. He retired in 1975 and acted as a pitching coach with his ex-team player, Joe Torre. He got chosen to play for the Major League Baseball All-Century Team in 1999.
6. Cy Young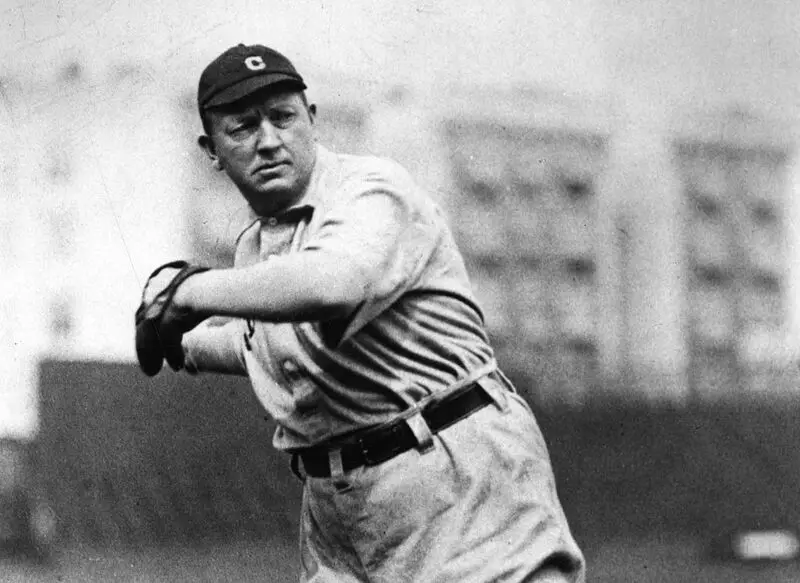 Cy Young, namely Denton True Cy Young, was a withdrawn American Baseball athlete known to pitch for Cleveland Spiders, St. Louis Cardinals, Boston Red Sox, Cleveland Naps, and Boston Rustlers. He started the major league by getting admitted to the National League's Cleveland Spiders in 1890, where he pitched till 1898, after which he got moved to St. Louis Cardinals. In 1901, he started playing in the American League in the team of Boston Red Sox, making them win the World Series of the year 1903. He held a career maximum of having the most career victories in the MLB, which is 511. In the year 1937, Young was chosen to be induced into the National Hall of Fame.
5. Greg Maddux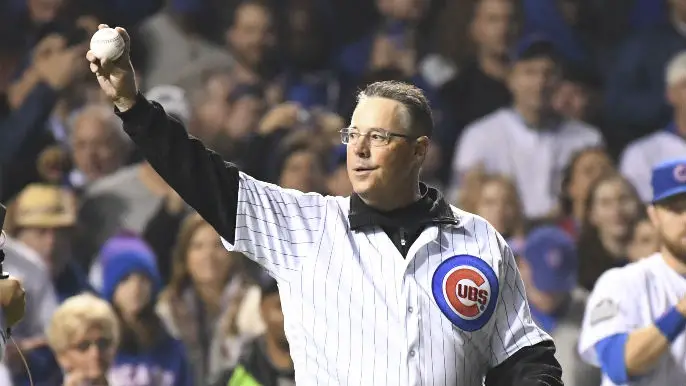 Gregory Alan Maddux was a past Major League Baseball athlete and now a college baseball trainer. He is known to have pitched for Atlanta Braves and Chicago Cubs teams during his career run. While playing for the Atlanta Braves, he had won the World Series in 1995 against the Cleveland Indians. He became the first pitcher in MLB's records to have won 4 Cy Young Award consistently for four years, spanning from 1992 to 1995. In these four years, Greg had a 75-29 maximum, including a 1.98 earned run average. He also has a performance of holding the most gold gloves (18). Greg is ranked 8th in the all-time career wins list, having 355 victories. In the year of 2014, he had been elected to join the Baseball Hall of Fame.
4. Pedro Martinez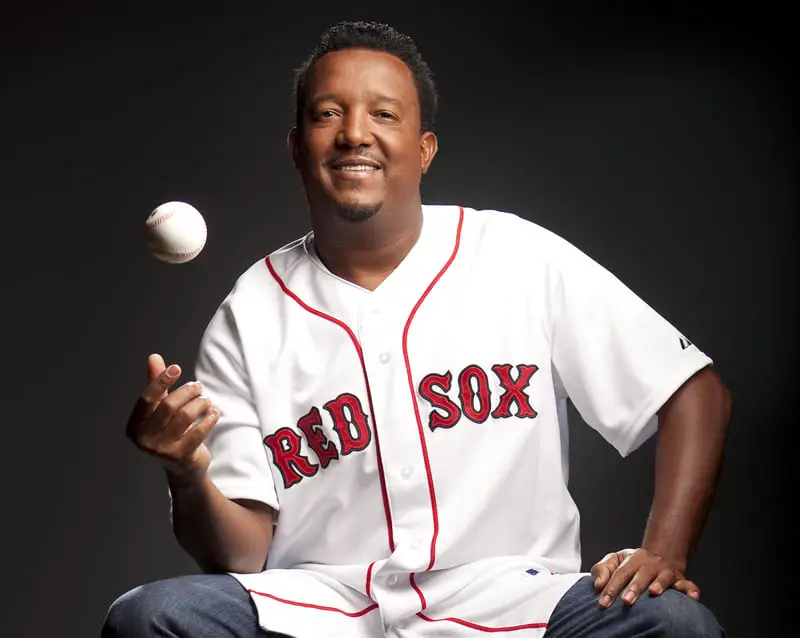 Pedro Martinez was a past competent baseball pitcher who contested in the Major League Baseball amidst the years of 1992 to 2009 for around five teams, more profoundly known for his plays in the Boston Red Sox.  He holds a career run of 219 wins which ranked him as the 4th highest in victory percentage in MLB records, which was the largest accomplishment by any right-hand pitcher of that time. He completed his career run with a 2.93 earned run average with having less than 2,500 innings pitched for from the year of 1920.  He was an 8-time All-Star and has won three Cy Young Awards. In the year of 1999, he also received American League's Most Valuable Player Award after he won the Triple Crown with a groundbreaking statistic of 23-4, 2.07 Earned run average and 313 strikeouts.
3. Randy Johnson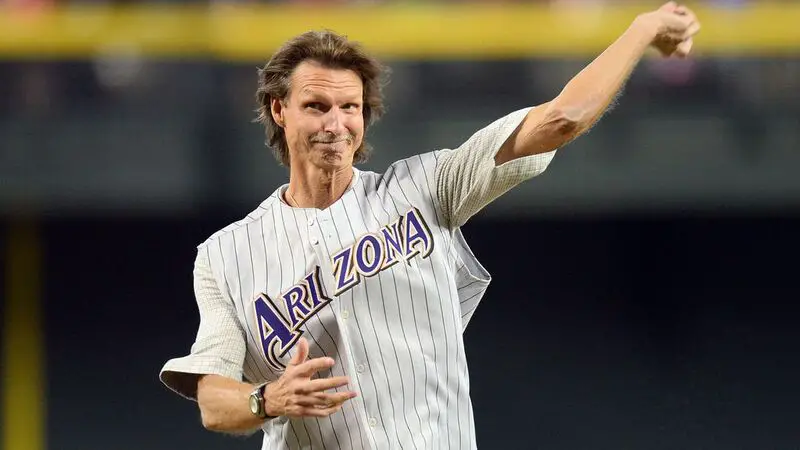 Randall David Johnson, popularly known as The Big Unit, was an ex-baseball athlete who used to pitch for six teams but starting from Seattle Mariners and Arizona Diamondbacks. Johnson is known to have played for 22 seasons in MLB. He was a left-handed pitcher and had 303 victories in his career, which is the 5th most by any left-handed pitcher in the MLB's past. He holds a record of five of the seven biggest single-season strikeouts totals by any lefty in current performances. Johnson has been an 8-time All-Star and has won the Cy Young Award five times. Randy accomplished a record of causing 20 batters to get striked out in one single game in 2001, and he also won the Triple Crown in 2002. Randy Johnson was chosen to join the Hall of Fame in the year 2015.
2. Christy Mathewson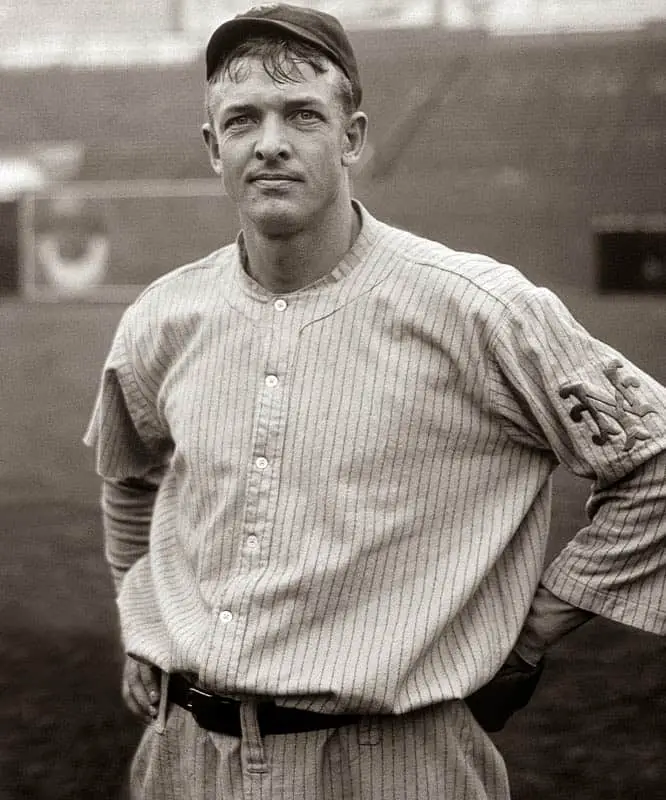 More preferably known to the crowd as Big Six, Christy Mathewson was a right-handed pitcher for the team of New York Giants who contested for 17 regular seasons. He had been chosen to join the Baseball Hall of Fame in 1936 as one of its earliest five members. Christy has an overall career run, which adds up to 373 victories, a national record. He provided the path to victory for the New York Giants in the World Series of 1905 with pitching three shutouts. He had 373 victories, with a loss of 188 matches, he had a 0.665 victory percentage. His overall career ERA of 2.13 and 79 shutouts are known to be one of the best for any pitcher.
1. Walter Johnson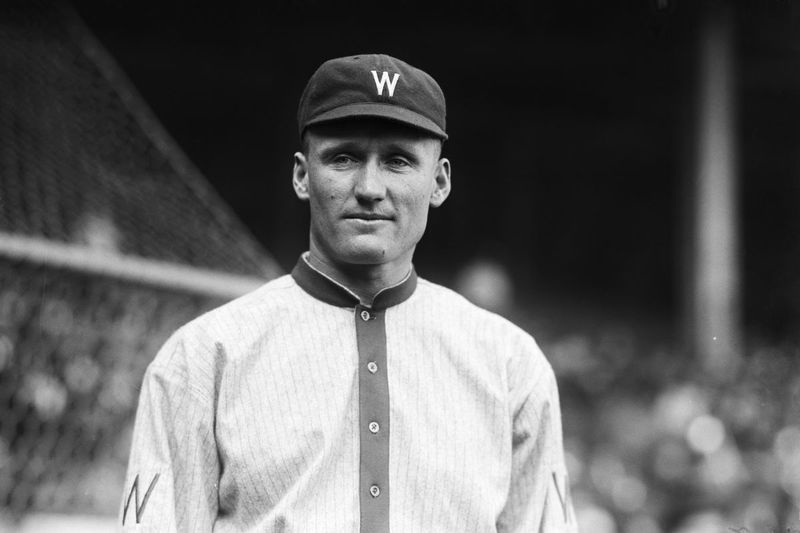 Walter Perry Johnson, known as Barney, is a famous MLB right-hand pitcher. He pitched for the Washington Senators for 21 years. He is still the all-time head with 110 shutouts, 417 wins, and ranks 4th in full games (531). He held the maximum number of strikeout records for 56 years, which was 3,508 from the end of his career time in 1927 to 1983. In 1936, Johnson got voted into the Baseball Hall of Fame. He and Cy Young are the only ones who have victories in above 400 games.