10. Larry Brown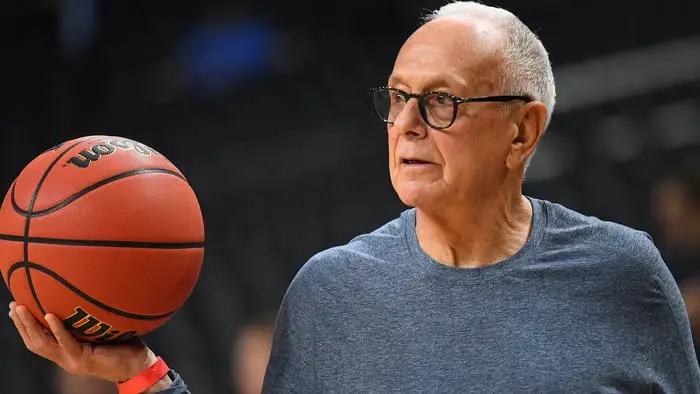 Despite all of Larry Brown's achievements, including his status as an Olympian, a three-time ABA All-Star, and an all-conference guard at North Carolina, he is perhaps most remembered for his work as an NBA coach. Brown has done an outstanding teaching job for more than 40 years. A champion at both the collegiate and professional levels, he is the only coach in NBA history to have taken seven separate teams to the playoffs. ABA Coach of the Year has been awarded to Brown three times. After guiding UCLA to 1980 Final Four and Kansas to the 1988 NCAA Championship, Brown served as the head coach of two of the most illustrious college programmes in history.
9. Lenny Wilkens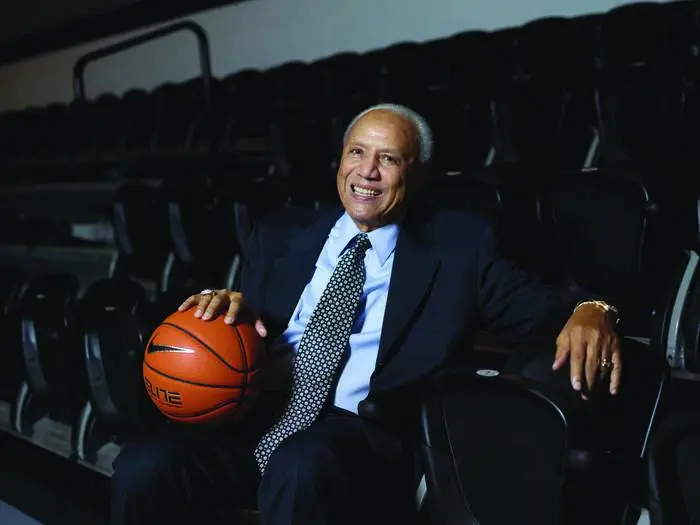 Lenny Wilkens, one of basketball's greatest playmakers and a member of the Hall of Fame, transitioned from playing to coaching and, before retiring, led his teams to more victories than any other coach in NBA history (Before Don Nelson surpassed this record of Wilkins in 2010). Although Wilkens was a small-framed player, his long list of victories elevated him to the status of a game giant. His modest personality belies his accomplishments, and his humble demeanour is reflected in his coaching style, which features a game plan built on selfless offensive and defensive play that improves teamwork. This approach of Wilkens has led him to a lot of victories.
8. Steve Kerr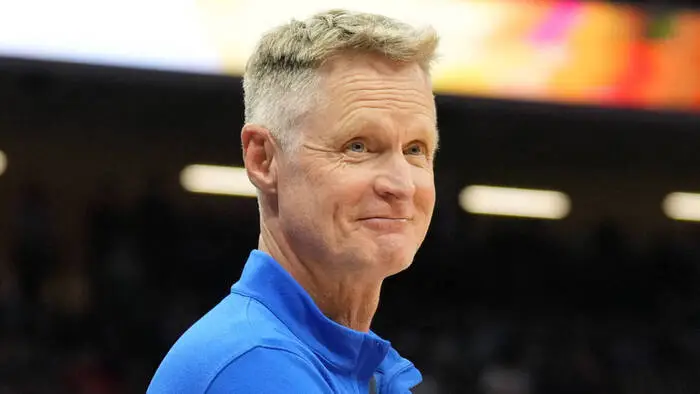 In his ninth season as an NBA head coach, Steve Kerr has spent all of them with the Warriors. He already ranks among the greatest of all time. As the NBA celebrates its 75th anniversary, Kerr was voted one of the top 15 coaches in February. The head coach of the Warriors had a successful 15-year playing career, during which he won five championships. In his first year as head coach, he guided Golden State to 67 victories, and the Warriors won their first championship in 40 years. With 73 wins in their second season, the Warriors broke the previous mark established by Kerr's Chicago Bulls club, who had previously held the record. He set numerous records along the road and is ever-grateful to be the Warriors' head coach.
7. Jerry Sloan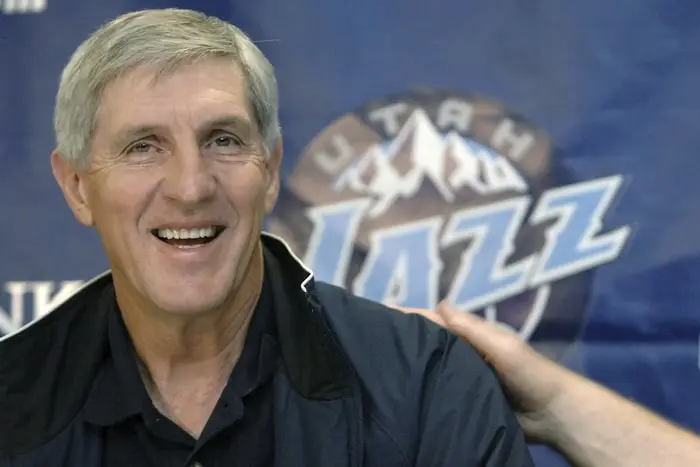 Jerry Sloan was a regular on the Utah Jazz sideline for 23 years. Sloan was as essential a presence in the life of Jazz fans as anyone connected to the organisation, with a voice that could captivate anyone within earshot. Sloan built a hall-of-fame career in Utah's beautiful mountains throughout his illustrious tenure. Sloan guided the Jazz to the playoffs 15 times and had 22 winning seasons during his stint in Salt Lake City. His final coaching record was 1,221-803. In terms of wins, games coached, postseason games coached, and playoff triumphs, he comes in at fourth overall. Only three coaches in history—Don Nelson, Lenny Wilkens, and Gregg Popovich—have more victories (1,221) in a regular season than Sloan. On May 22, 2020, at age 78, Sloan died from the disease's effects.
6. Chuck Daly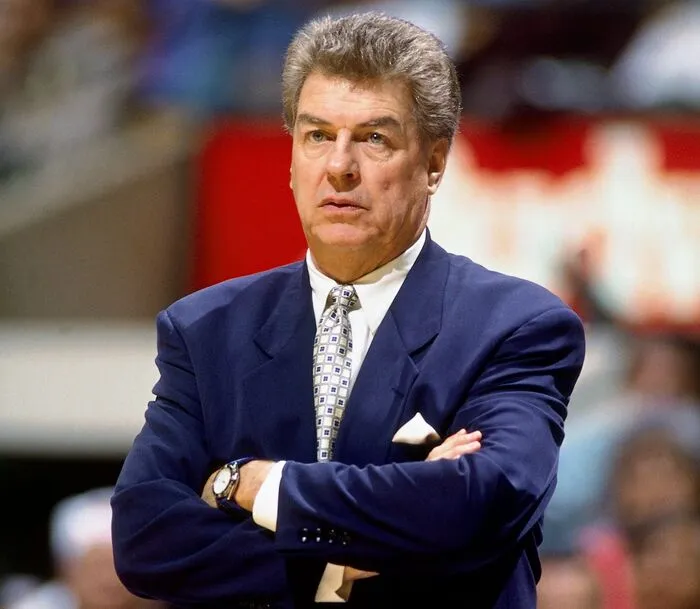 Legendary basketball coach Chuck Daly left a history of outstanding accomplishments and a strong mentorship model that present-day coaches seek to imitate. Therefore his influence is still felt in the basketball world. Daly was among the top 10 coaches in the NBA's first 50 years and was also inducted into the Basketball Hall of Fame. Daly not only coached the men's basketball team at Penn but also for many NBA teams. Most notably, in 1989 and 1990, he guided the Detroit Pistons to win back-to-back titles. He was the first coach to win an NBA championship and an Olympic gold medal. He also led the Team USA "Dream Team" in the 1992 Summer Olympics.
5. Red Holzman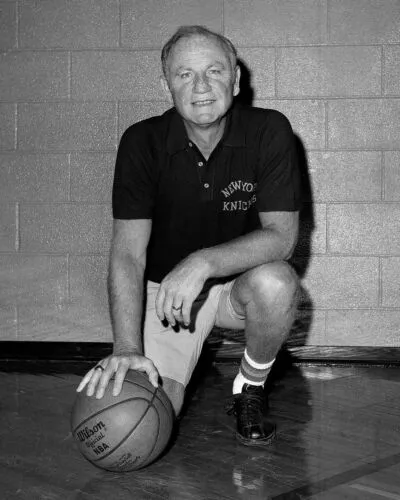 No Knicks player will ever put on the number 613. This is since, in 1990, a Knicks jersey with that number was elevated to the Garden rafters in honour of the late Red Holzman, who won that many games while serving as the team's head coach — the most in franchise history. While he played for six seasons and served as an executive for another six, he is best known for his leadership of the Knickerbockers, who won two championships during his tenure there: the first in 1969–70 and the second in 1972–73. During his illustrious career, he coached the team for fourteen seasons.
4. Gregg Popovich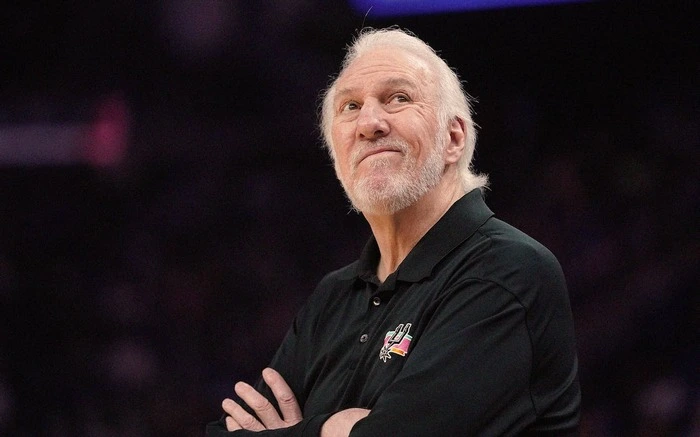 Winning often defines greatness in sports, and Gregg Popovich has done much of it. Popovich has won five championships and had his teams compete for crowns in three distinct decades during 26 seasons as head coach of the San Antonio Spurs, as well as 22 consecutive playoff appearances, the most in the history of the NBA. The three-time Coach of the Year has gotten the best out of his players and helped many of them surpass their expectations. Popovich's longevity is without dispute. Popovich coached teams during the Kobe Bryant, Michael Jordan, LeBron James eras, Shaquille O'Neal, and the Kevin Durant and Warriors eras. Adapting through each of those dramatically diverse historical periods, where the game has evolved so drastically, is truly an achievement no other coach has accomplished.
3. Pat Riley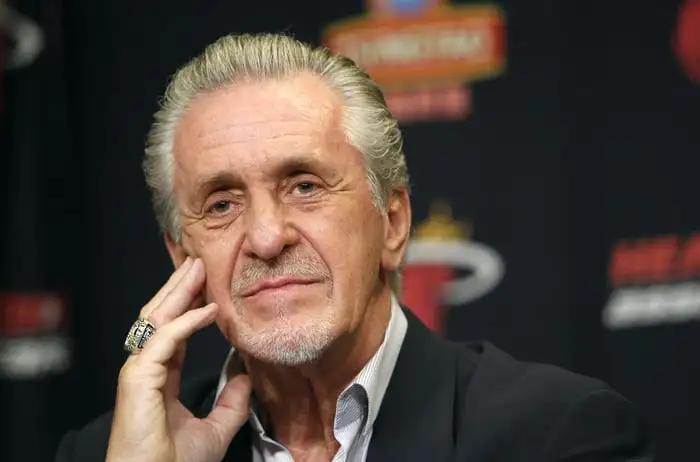 Pat Riley has led five championship teams, the most recent being the Miami Heat in 2006. He is the team president of the Miami Heat after retiring as head coach. Before taking over the Miami Heat, he was the New York Knicks head coach and the Los Angeles Lakers. He began his coaching career with the Los Angeles Lakers, leading them to four consecutive NBA Finals appearances. Riley won NBA Coach of the Year for the first time in 1990. Riley took over as head coach of the New York Knicks in 1991, leading the franchise to its best season and earning his second Coach of the Year award.
2. Red Auerbach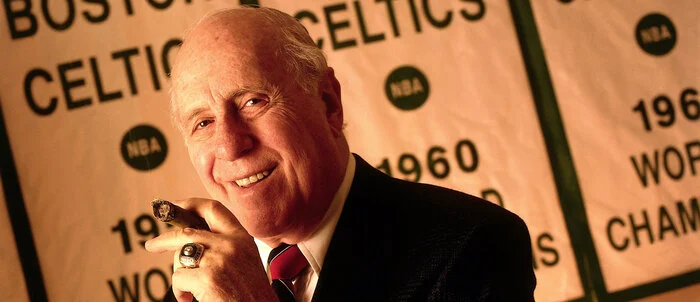 From 1950 until 1966, Red Auerbach led the Boston Celtics to nine National Basketball Association (NBA) championships, including eight consecutive wins (1959–1966). He led the Celtics to 1,037 wins and 548 defeats, becoming the first NBA coach to win over 1000 matches. Auerbach was inducted into the Naismith Memorial Basketball Hall of Fame in 1968, and the Professional Basketball Writers Association of America rated him the NBA's greatest coach in 1980. Following his retirement as Celtics coach, Auerbach served as the team's general manager from 1966 to 1984, during which time he helped lead the team to six more NBA championships.
1. Phil Jackson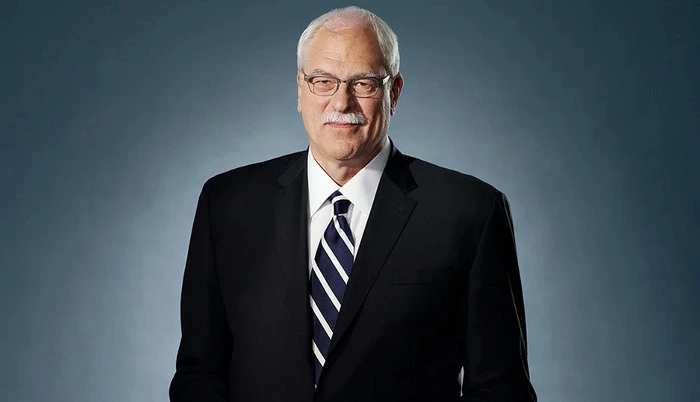 With 11 championships, Phil Jackson has more than any other coach in the history of the NBA. The three-peat king is Jackson. He won three consecutive championships with the Chicago Bulls from 1991 to 1993, then did it again in the Windy City from 1996 to 1998, hanging three more banners before taking his coaching talents to Hollywood, where he won three more championships with the Lakers from 2000 to 2002, earning a clean triple-triple in three-peats. In Los Angeles, he added two more trophies to his résumé in 2009 and 2010. Phil Jackson is more than just a playoff coach; he has the highest regular season winning % of any coach in history, at .704, and he has a whopping 1,155 victories to his name.