MMA fans are some of the most loyal in all sports and will be eager to support fighters whether through social media, fight-night sports bets or memorabilia purchase.
MMA has uncovered countless fighters with elite talent throughout its short history. MMA fans are asking the question who the best is the best which is it is hardly answerable.
But still, after trying here are the top 10 best ufc fighters of all time:
10. Chuck Liddell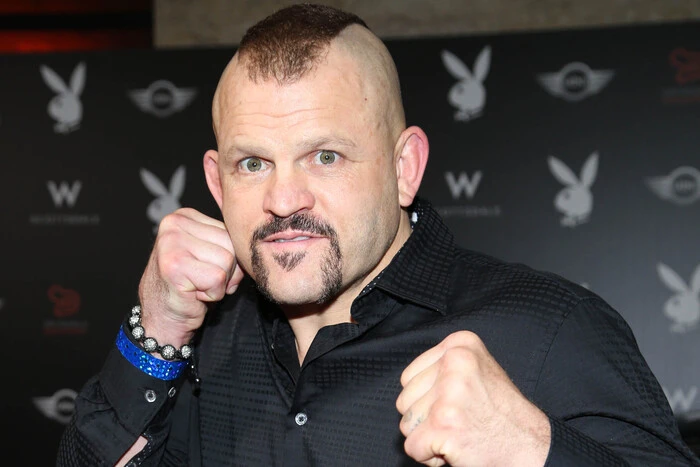 Chuck Liddell is a retired American mixed martial artist who was the UFC Light Heavyweight Champion. He had 23 fights in the UFC. Liddell was one of the first successful proponents of the "sprawl and brawl" MMA fighting style, which involves using takedown defense to keep the fight standing and then striking the opponent with punches and kicks. He is widely regarded as one of the greatest light heavyweight fighters in UFC history. Liddell's record in the UFC was 21 wins and 8 losses. He retired from the UFC in 2010 after losing to Rich Franklin at UFC 115. Although his trainer claimed that Liddell wasn't done yet, UFC President Dana White declared that Chuck Liddell would not fight in the UFC ever again. Liddell has since made appearances in movies and TV shows, and he has also worked as a commentator for MMA events.
9. Amanda Nunes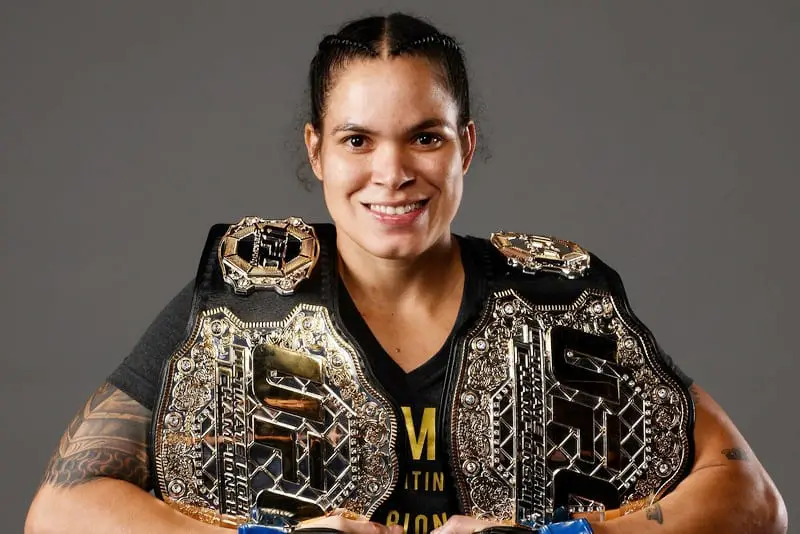 Amanda Nunes is a retired Brazilian former professional mixed martial artist who competed in the Ultimate Fighting Championship (UFC). She was the UFC Women's Featherweight Champion and two-time UFC Women's Bantamweight Champion. Nunes had a record of 23 wins and 5 losses. As of June 2023, she was ranked No. 1 in the UFC women's pound-for-pound rankings. Nunes announced her retirement from active competition after her fight against Irene Aldana on June 10, 2023, at UFC 289. She was known for her striking skills and her well-rounded skills, including her wrestling and grappling. Nunes was a member of the American Top Team from 2014 to 2022. She had a height of 173 cm (5 ft 8 in) and a weight of 61 kg (134 lb; 10 st). Nunes was born on May 30, 1988, in Pojuca, Bahia, Brazil.
8. Randy Couture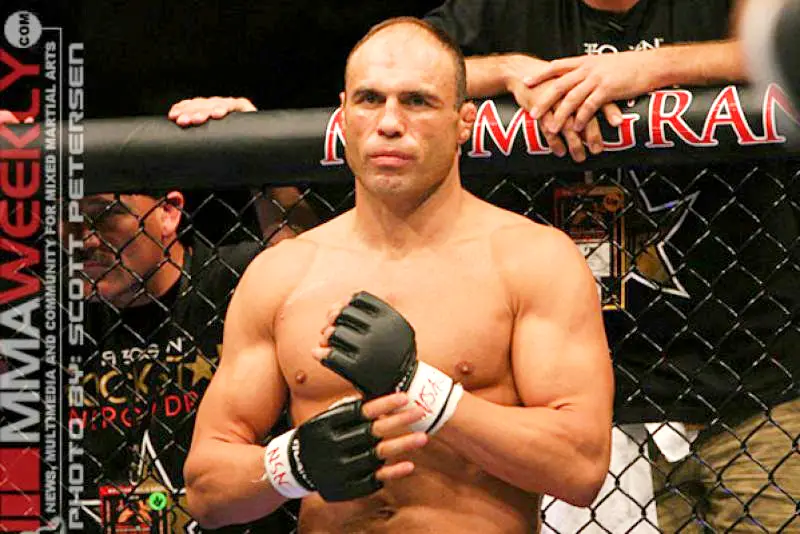 Randy Couture is a retired martial artist and a wrestler and holds the record for most wins in a UFC Heavyweight Championship bouts. He has made his debut in the year 1997 as a mixed martial art for the heavyweight championship. Couture challenged a heavyweight champion Smith for the fight, and then Couture took several takedowns, and then defeated the champion smith and became the new UFC Heavyweight Champion. And thus, he continuously went to win the heavyweight championships. At last, Couture has lost to significant opponents in the heavyweight championship, and then he started to move into the Light Heavyweight division. In the light heavyweight match, he fought against Chuck Liddell and defeated him, and became the first UFC fighter to gain titles in two weight classes. After winning six championship bouts, he was defeated at last by Liddell, and after some time, he had declared his retirement and became a commentator for UFC events.
7. Stipe Miocic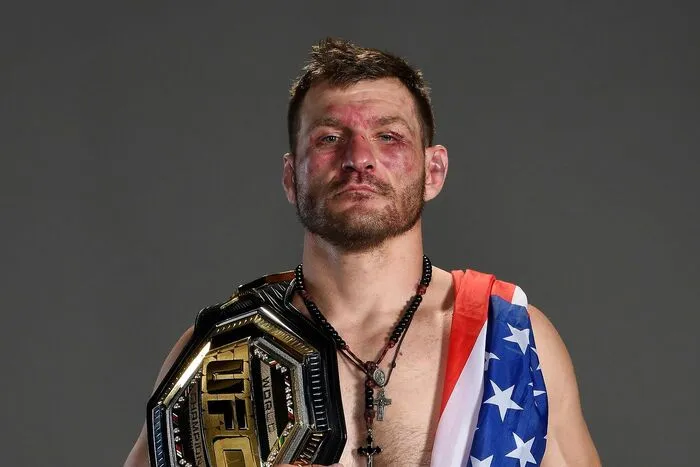 Stipe Miocic (born August 19, 1982) is an American professional mixed martial artist.
He currently competes in the Heavyweight division in the Ultimate Fighting Championship (UFC), where he is a former two-time UFC Heavyweight Champion.
Miocic is widely regarded by critics, commentators, and media as the greatest UFC heavyweight fighter of all time.
He holds the record for most wins in heavyweight title fights along with the longest title-defending streak in the heavyweight division, at three consecutive defenses.
Miocic also holds the record for fight-night bonus awards, with nine, the most in the UFC heavyweight division's history.
6. José Aldo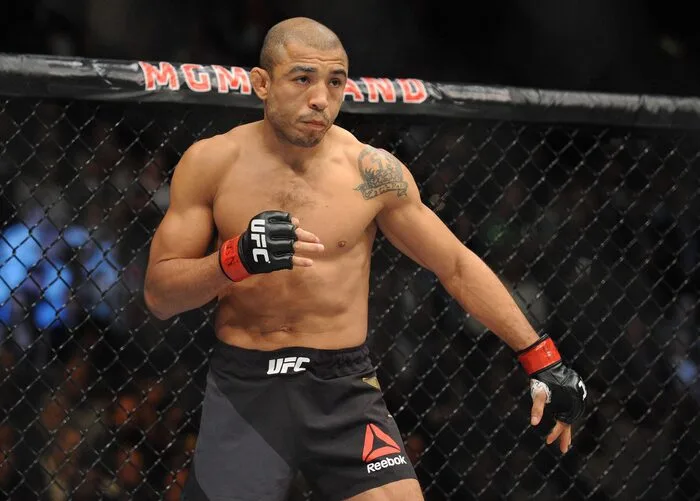 José Aldo da Silva Oliveira Júnior, commonly anglicized as Jose Aldo, is a retired Brazilian professional mixed martial artist. He last competed in the Ultimate Fighting Championship (UFC) in the Bantamweight division after previously competing at Featherweight and was the fourth and final WEC Featherweight Champion.
He became the first UFC Featherweight Champion following the UFC/WEC merger.
Aldo is widely considered one of the best mixed martial artists of all-time and the greatest featherweight ever after defending his UFC title seven times and his WEC title twice.
5. Daniel Cormier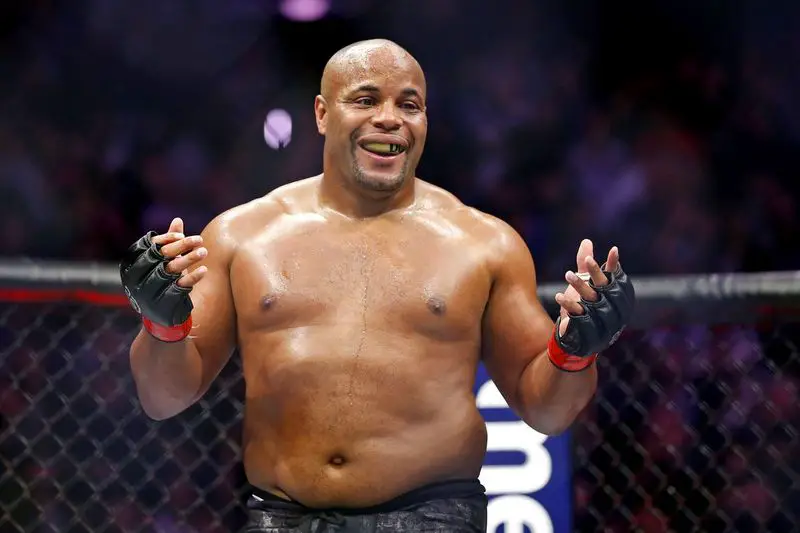 Daniel Cormier is a successful wrestler and started his profession in MMA in the year 2009. He defeated Gary Frazier and won the eight matches continuously without getting crushed. Daniel was a smart and powerful wrestler as he used his athleticism to develop his creative skills. Cormier went down to defeat the great players, and after some years, Cormier fought against Alexander Gustafsson. As such, both the players were in the total war, and it went down to a close decision, and then the UFC declared Cormier as the winner by split decision. Next, the Cormier went to fight against Anthony Johnson, but Johnson did not give up easily and competed well with the Cormier. But at last, Cormier gave some severe shots and earned a UFC championship belt by defeating Johnson making him one of the best MMA fighters ever.
4. Demetrious Johnson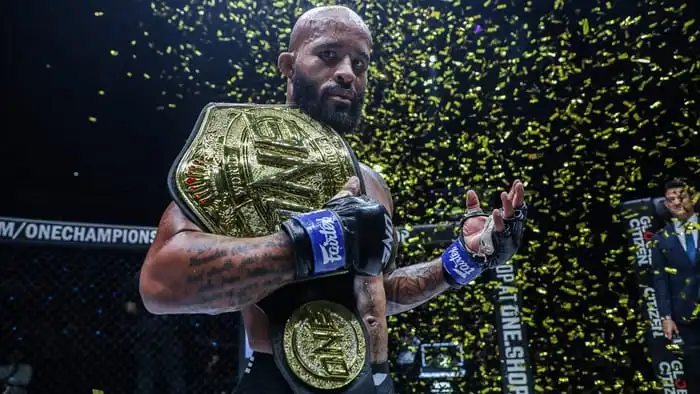 Demetrious Johnson (born August 13, 1986) is an American mixed martial artist. He currently competes in ONE Championship, where he is the current ONE Flyweight Champion (135 lb). He is the inaugural and former UFC Flyweight Champion. Known for his quick striking and elusive movement, Johnson has also landed the most takedowns in UFC flyweight history and co-holds the record for the latest finish in UFC history with a submission win at 4:59 of the fifth round against Kyoji Horiguchi. Johnson is widely regarded as one of the greatest mixed martial arts fighters of all time.
3. Anderson Silva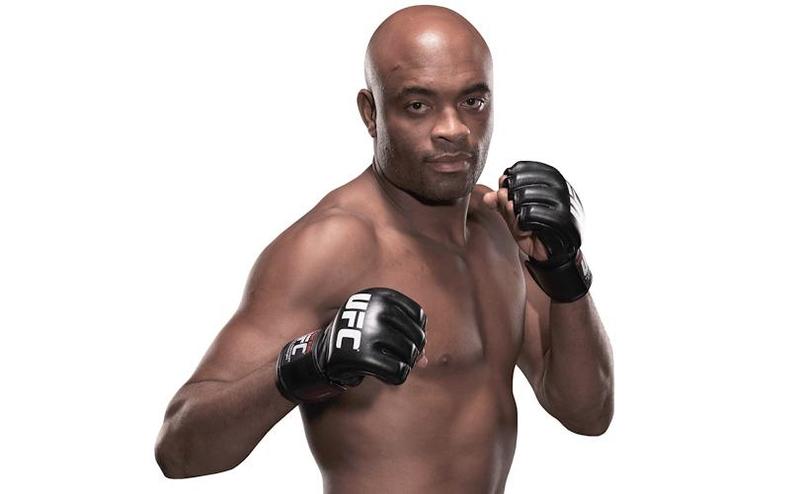 Anderson Silva is a Brazilian-American trained martial artist who is currently playing for the UFC.
UFC president Dana White, UFC commentator Joe Rogan, MMA Fans, and other experts consider Anderson Silva as the best MMA fighter ever.
He has won the title of UFC middleweight champion and holds the record's for the most considerable title reign in the history of UFC at 2,457 days.
In the year 2006, he has signed for the UFC, where Silva fought against Leben, and then Silva won the match against Leben. After a few days, UFC created a poll and told viewers to select the next opponent against Silva. It comes down to the result of Franklin, and thus Silva started to fight against him, and Silva won the championship of UFC Middleweight as he was the second player who defeated Franklin. After that, Silva goes on continuing the fights with the strong player and kept defending the players of Nate Marquardt, Patrick Cote, Dan Henderson, and others. Last, he was defeated by Chris Weidman in the year 2013 and lost the title to him after consecutively holding the title for six years.
2. Georges St-Pierre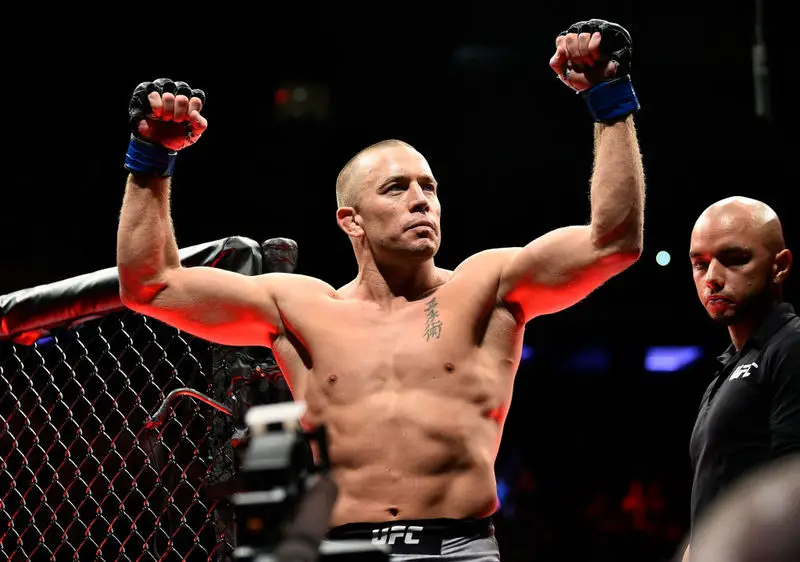 Georges St-Pierre is a professional Canadian mixed martial artist widely regarded as Pound-for-Pound greatest UFC fighter of all time.
He was a former UFC champion under two weight classes. Only at the age of 21 has he become a professional artist, yet he has already won a black belt in Kyokushin Karate. Next, he goes on to challenge the UCC Welterweight Championship, and thus he had won the match against Justin Bruckmann and earned the title. Pierre has made his debut in the UFC in the year 2014 against Karo Parisyan and won the game. Two years later, Pierre has fought against Hughes, i.e., Pierre had lost to Hughes in the recent events, but this time he fought and earned a title of UFC Welterweight Championship. But after consecutively winning the games, at last, Pierre was defeated against Matt Serra and has lost the welterweight title. But Pierre did not wait here and go on to win the UFC Middleweight Championship.
1. Jon Jones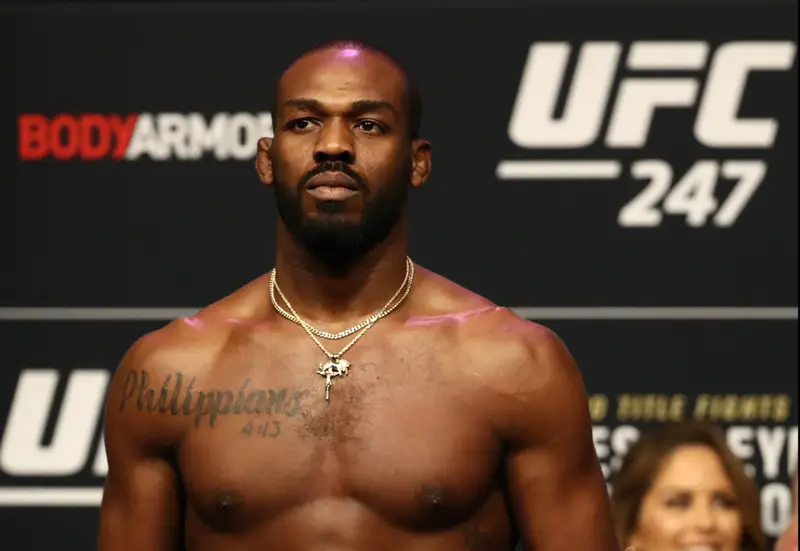 Jon Jones is an American martial artist who won the title of UFC Light Heavyweight Championship twice. Jones made his debut in the UFC in the year 2008 against Andre Gusmão, and at last, Jones had won his debut match. In the year 2010, he fought against the two players named Vladimir and Brandon Vera, and the Jones won the games against these two players, and he was only one step behind to win the championship title. Next, Jones had to fight against Rua, but he suffered an injury, and Jones went on to acquire the bout by technical knockout, and finally, Jones became the youngest UFC champion. But due to some cases, Jones was suspended out for a year by UFC. Jones did not lose, and again he came back in the year 2017 to regain his UFC Light Heavyweight Championship and fought against Cormier and got back the title.