For many centuries Sumo wrestling dominated as a popular sport in Japan. Sumo wrestlers, known as Rikishi, are revered for their size and strength.
In the history of sumo, many wrestlers achieved legendary status for their size and dominance in the ring.
However, many wrestlers in the present era stand out above the rest for their sheer size and weight.
To know which one are biggest and strongest among them, here are the top 10 biggest sumo wrestlers ever:
10. Dewanojo Shuta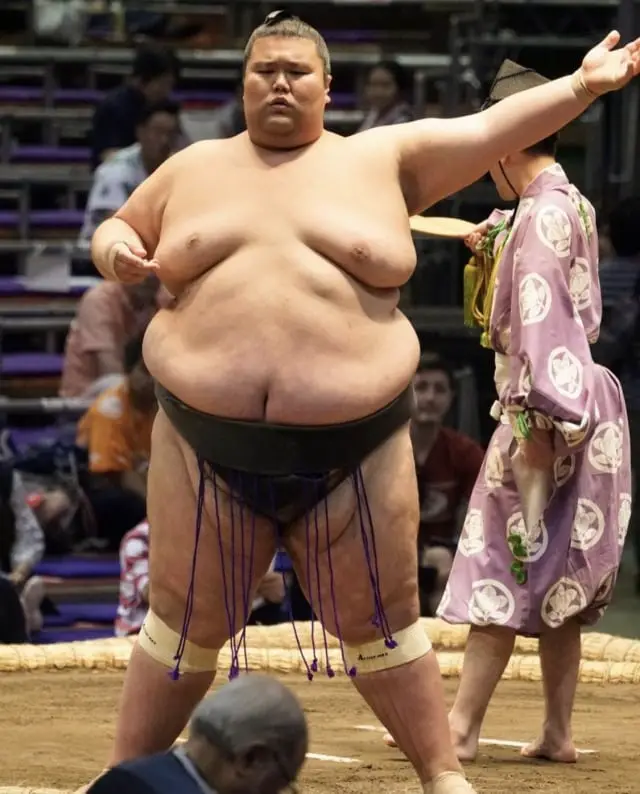 Dewanojo Shuta is a Japanese sumo wrestler born on December 14, 1993.
He has achieved the rank of Makushita 56, placing him higher than most fighters in his division, and is one of the most promising upcoming sumo wrestlers.
His highest win was against Yoritaoshi at Aki Basho 2018, and he also won against Hagane Kazuyuki and Oshidashi during this tournament.
Besides his weight advantage, Dewanojo Shuta's skills and fighting abilities make him one of the best sumo wrestlers with a bright future in the sport.
9. Akebono Tarō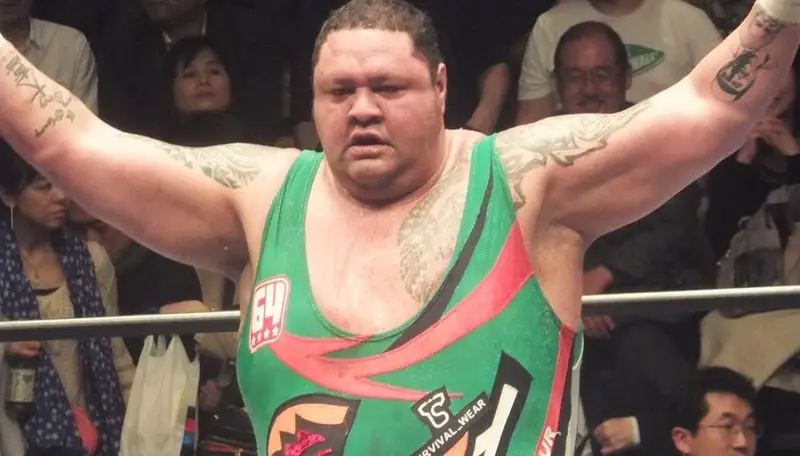 Akebono Tarō is a Japanese American former professional sumo wrestler from Waimānalo, Hawaii.
He is the first non-Japanese sumo wrestler to reach the "yokozuna" and was trained by Hawaiian pioneer sumo wrestler Takamiyama and rapidly climb to the top of the division.
Akebono's rivalry with the young Japanese hopeful, Takanohana and Wakanohana was a primary factor in sumo's increasing popularity at tournaments and on television in the early 1990s. Despite several serious injuries, over his eight years in yokozuna, Akebono was a successful thirteen-time runner-up, and won eight tournament championships, a total number of eleven for his career. Akebono debuted at K-1 against Royce Gracie, a pioneer of the ultimate combat championship. Giant Silva, a professional wrestler, met with Akebono for the last MMA match and he taped Akebono tap out to a kimura from under in one minute.
7. Musashimaru Kōyō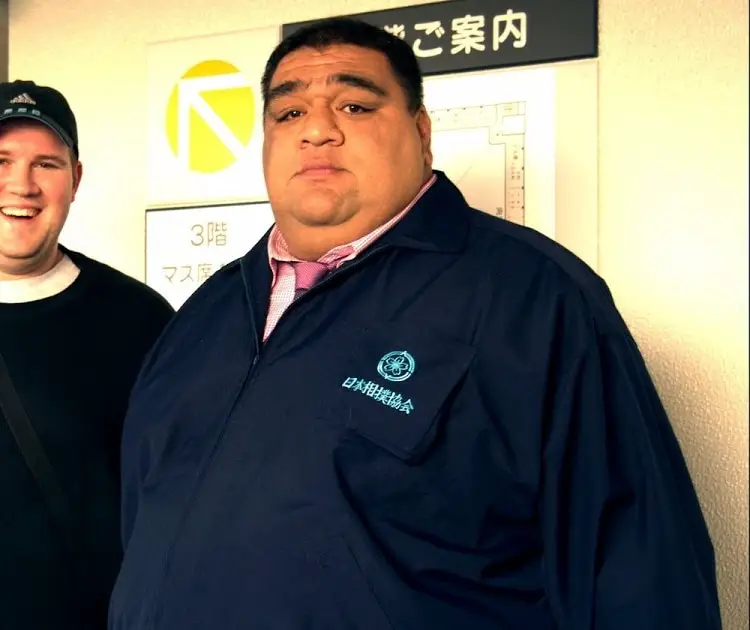 Musashimaru Kōyō made his professional debut in 1989, and in 1991, he reached the top division of Makuuchi.
His progress seemed to stall after reaching Ozeki in 1994, but in 1999 he became the second foreign wrestler ever to reach the Yokozuna rank.
Musashimaru was a formidable opponent with a sheer weight of 235 kg (518 lb) combined with a height of 1.92 m, and he has for many years been extremely consistent and without injury.
He has a surprising facial resemblance to Japanese warrior hero Saigō Takamori, combined with an amiable personality made him build an enormous fan base.
7. Kainowaka Naoya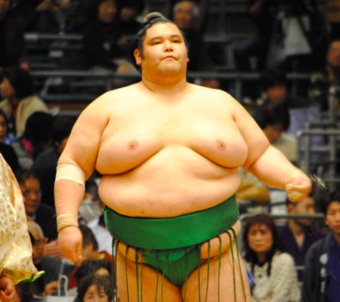 Kainowaka Naoya is currently a competing Japanese sumo wrestler. Born on April 20, 1979, in Fukuoka, and weighs 184 kg with an intimidating height of 175.5 cm.
Naoya's highest achieved rank was Makushita 14, and he has recently competed in Hatsu 2021 held in Ryogoku Kokugikan, Tokyo.
6. Susanoumi Yoshitaka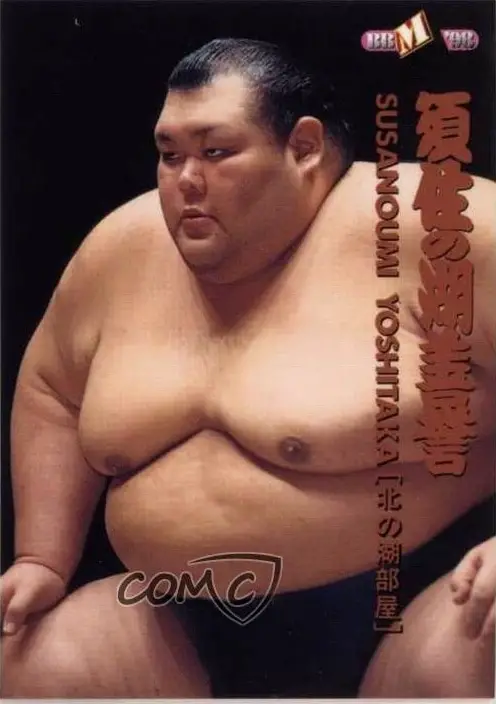 Susanoumi Yoshitaka, a retired sumo wrestler, hails from Chita in Aichi Prefecture and belongs to the Kitanoumi sumo stable. 
He has a towering height of 184 cm (6 ft) and weighed a whopping 240 kg at his peak.
His highest rank was jūryō 2 which he achieved in the 1998 wrestling tournament (also known as basho in Japanese) but soon after he fell to the third-lowest division and retired.
5. Tominohana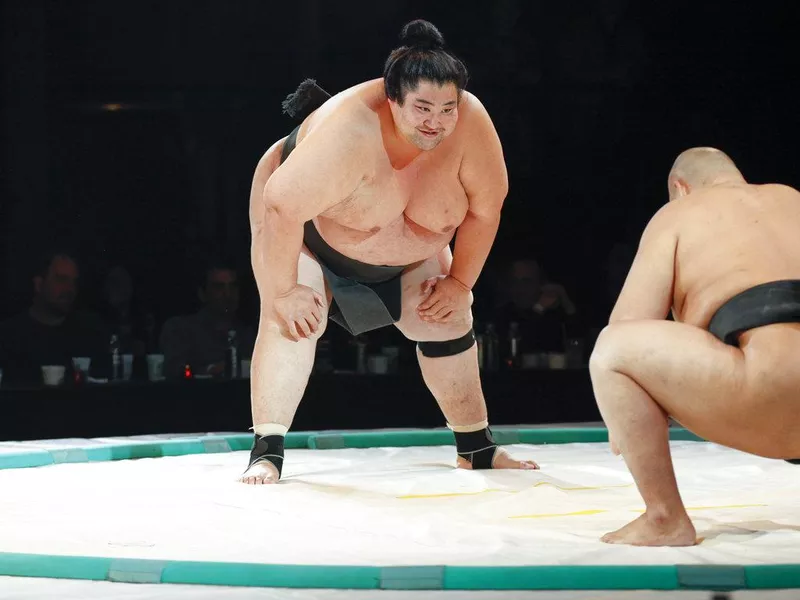 Tominohana is a professional Taiwanese sumo wrestler from the town of Keelung. He debuted in May 1988 and wrestled last for stable Takadagawa.
Jonidan 31 was his highest ranking, and in January 1992, he retired. Tominohana weighed 144 kg when he became a professional sumo (317 Ib).
During his sumo career, he gained an immense weight, weighing 241.5 kg (532 Ib), which makes him the fifth most heavy sumo wrestler ever.
Tominohana is a yotsu-sumo style wrestler who prefers to use grappling to push and thrusting techniques.
He won more than half his battles with an easy yorikiri or forceout.
4. Kenho Mitsuo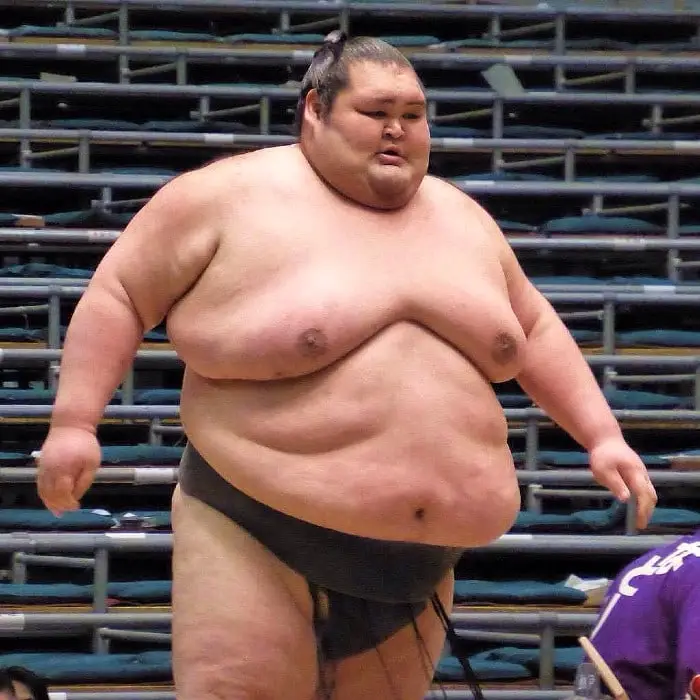 Born on February 10, 1989, Ōsaki, Kenho Mitsuo is a Japanese Wrestler trained in Tokitsukaze stable. The wrestler weighs 204 kg and has a height of 180 cm.
3. Yamamotoyama Ryūta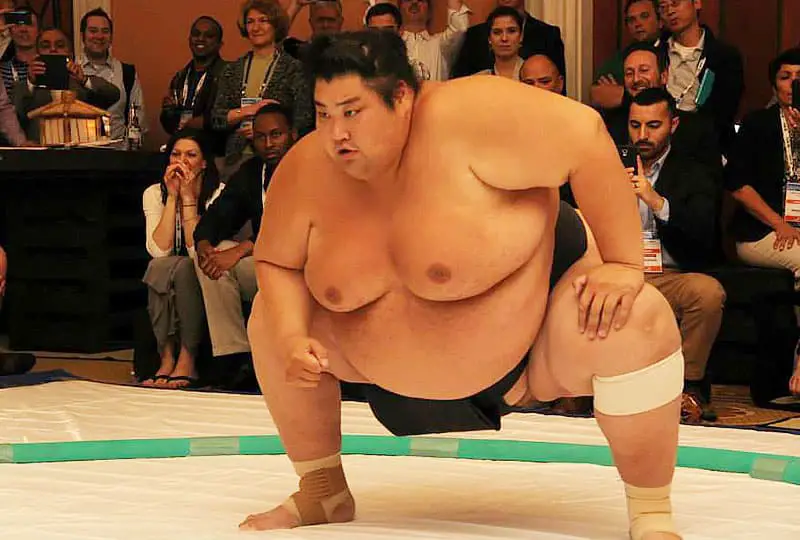 Yamamotoyama Ryūta is a retired Japanese sumo wrestler in Saitama prefecture from Saitama City.
In January 2007, he made his professional debut and managed to finish in January 2009 in the top Makuuchi division. Magashira 9 was his highest ranking.
Yamamotoyama is the heaviest Japanese-born sumo wrestler in history, with 265 kg (584 lb), and is also believed to be the heaviest Japanese person ever.
Yamamotoyama, throughout his career, won the Most National and World Sumo Championships.
After his promotion, he presented photographers with two rice bags and told reporters he was trying to weigh around 241 kg, breaking the record for a rikishi then held by Japanese rikishi Susanoumi and he was so glutton that once he ate 146 sushi pieces.
2. Konishiki Yasokichi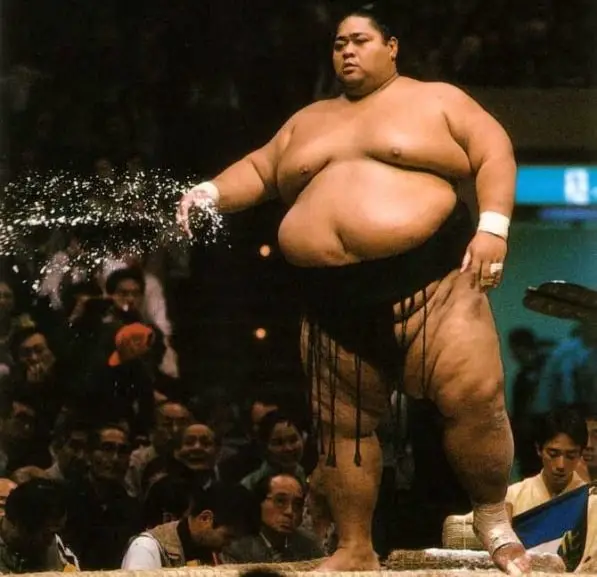 The Hawaiian-born sumo champion Konishiki Yasokichi is popular in Japan.
He was the first non-Japanese to reach ōzeki, the sport's second-highest level and is the second-heaviest wrestler ever.
He won the Top Division Championship on three occasions in his career and almost reached becoming the first foreign-born grand champion, or yokozuna, leading to a debate as to whether a foreigner might have the cultural understanding that is acceptable in sumo's ultimate rank.
He was the heaviest wrestler ever in the sumo at the time with a peak weight of 287 kg (633 lb) and was named "Meat Bomb" and "Dump Truck."
By 1992, he was almost the winner of all his matches by yori-kiri (forcing out an opponent), and one concern raised by the Yokozuna Deliberation Committee was his lack of ability to change tackle once he had been sidestepped.
He held the title of heaviest and largest sumo wrestler since March 1996 but was only outweighed recently by Russian sumo Ōrora in 2017.
1. Ōrora Satoshi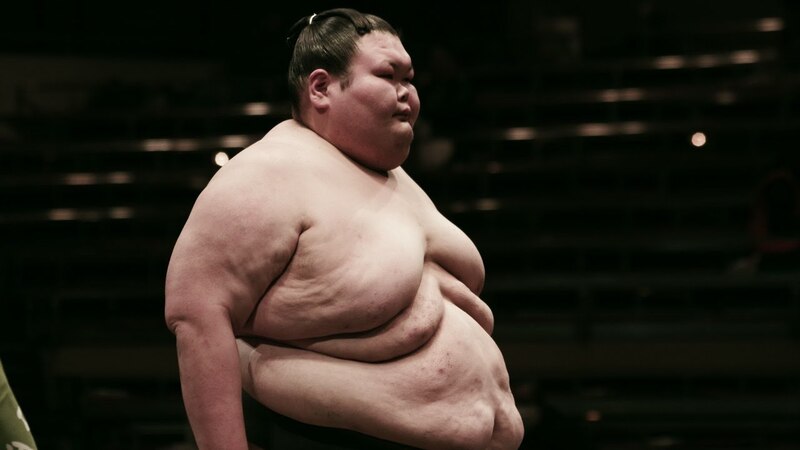 The record of being the heaviest sumo wrestler ever who weighed 292.6 kg at the 2018 Autumn Grand Sumo Tournament in Tokyo, Japan, is held by Anatoly Mikhakhanov who was named Orora (Aurora) when he fought the third-highest makushita division.
Orora was extremely weighty over nearly all the opponents.
In January 2012, the sport saw the largest disparity ever in a professional sumo bout in a match between 190 kg (420 lb) Orora and 83 kg (183 lb) wrestler Ohara.
Straightforward force out or yori-kiri (Tap out) is Orora's most common winning technique.
But his lack of speed and agility severely restricted Orora, limiting him to only win approximately half his battles.
These biggest sumo wrestlers are a force to be reckoned with in the ring.
Their sheer size and weight made him a formidable opponent, and their dominance in the sport is a testament to strength and skill.