Why speed is important in soccer?
Speed is an invaluable asset for a soccer player as it can temporarily offset other skills.
Distance is often used to indicate the contribution a player makes to the team effort. It is not rare for the highest level of outfield players to run an average of 6-7 miles per season.
In 90 minutes, some players can even clock 9-10 miles plus stop time.
It's no brainer that an average football athlete is much faster than most of us or even athletes from other sports.
But there are some speedsters right now who break the speed force and display their sprinting magic on the arena.
These are the top 10 fastest football player in the world 2023:
10. Alphonso Davies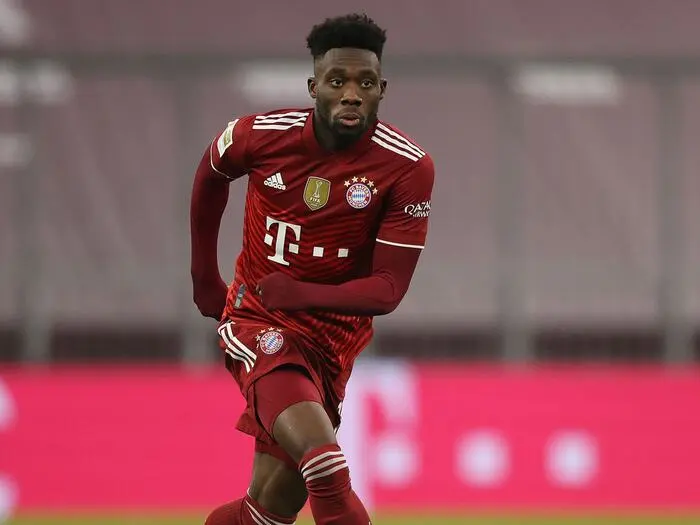 Alphonso Davies is a Canadian professional football player who plays for Bundesliga club Bayern Munich and the Canada national team as a left defender or winger.
Because of his speed, dribbling, and inventiveness, he is considered as one of the top full-backs in the world.
He has been clocked running at a speed of 22.7 mph (36.51 km/h), earning him the nickname "The Road Runner."
This is the fastest recorded speed in the Bundesliga since Opta began collecting data in 2013-14.
Davies' burst is still a ways away from Usain Bolt's top speed of 27.8 mph (44.72 km/h), but it illustrates his athletic prowess and quickness.
In comparison to other European and world footballers, Davies is among the quickest of the quick.
9. Álvaro Odriozola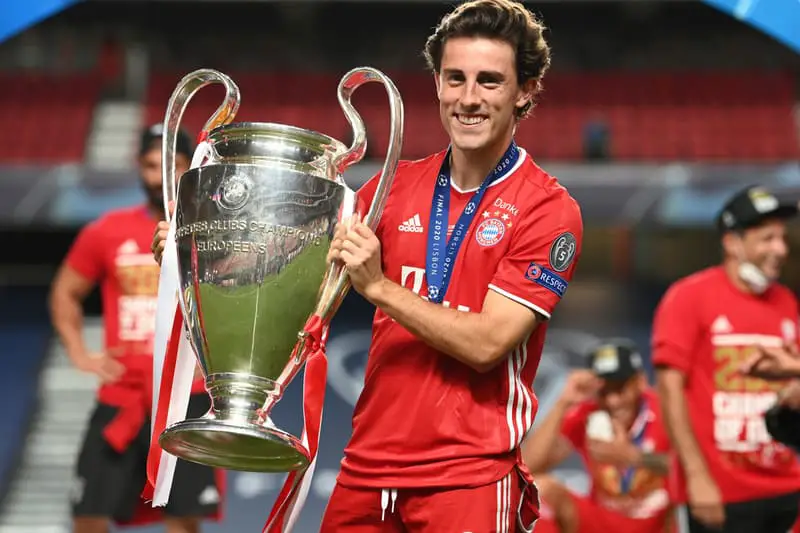 Álvaro Odriozola is a Spanish professional footballer who is a part of the Bundesliga club Bayern Munich.
He was born on 14 December 1995 to become a professional footballer in Donostia san Sebestian located in Spain.
This athlete's body is a perfect combo of height and weight. He is 1.76 meters tall and weighs 66 kg, in all the times whether the situation is in favor of the team or not.
But, Alvaro has always played with zeal till the last minute, and he has maintained a fixed spot in his playing squad.
Always considered an attacking threat down the right-hand side, French daily Le Figaro has chosen Alvaro Odriozola as one of their fastest soccer players.
8. Kingsley Coman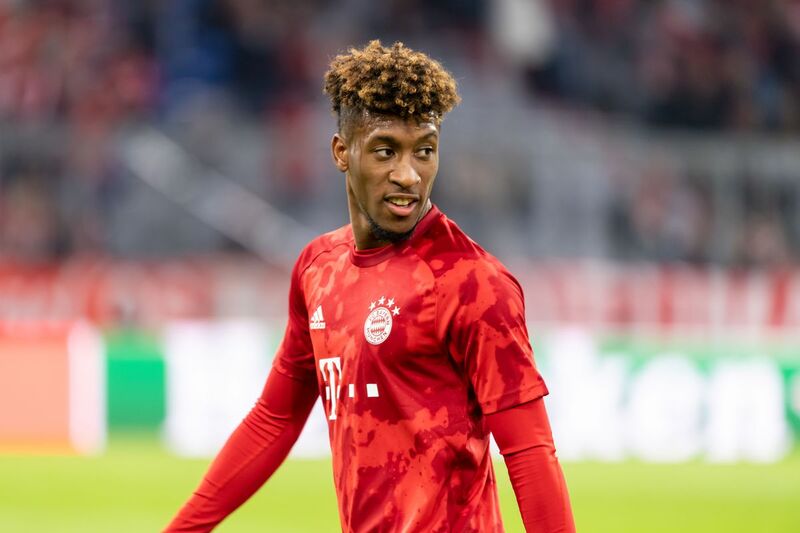 Kingsley Junior Coman is a French professional footballer. He has been positioned in the team as a Midfield attacker or winger.
He hails from Bundesliga club Baten Munich and France national team as well. Kingsley was born on 13 June 1996 in Paris, France.
Above all, Coman is a great dribbler, and any hardly rivals his sprint in the field. His agile height makes him look even broad and smart in terms of athleticism.
His winning trend has given him a fixed position in his team.
7. Mohamed Salah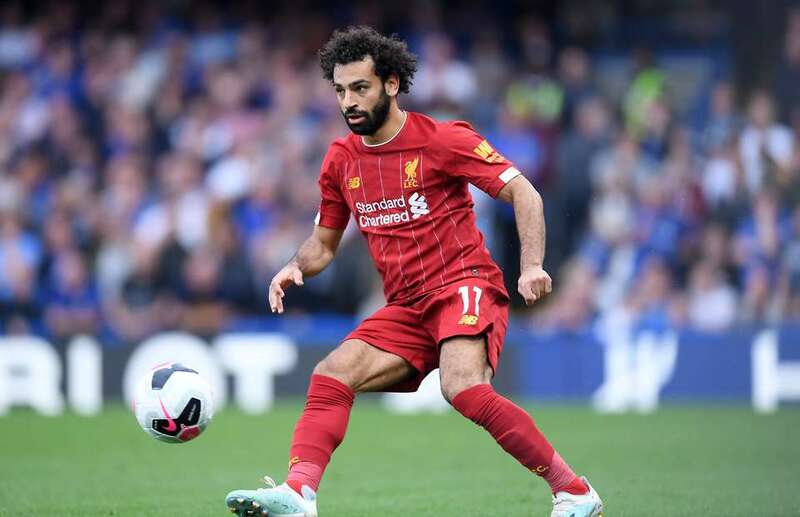 Mohamed Salah Hamed Mahrous Ghaly is a professional footballer from Egypt. He plays as a forward for the Premier club Liverpool and Egypt Nation team.
Must not forget that he is considered one of the best footballers in the world. He is excellent at dribbling, his finishing style, and his speed.
In most of the matches that Liverpool has played and won, he has been part of that.
His athletic fitness has always been seen during the game; it seems that he won't skip the club.
With a running speed of no less than 35 km per hour, he was ranked in the seventh position on the fastest soccer player in the world list.
6. Leroy Sane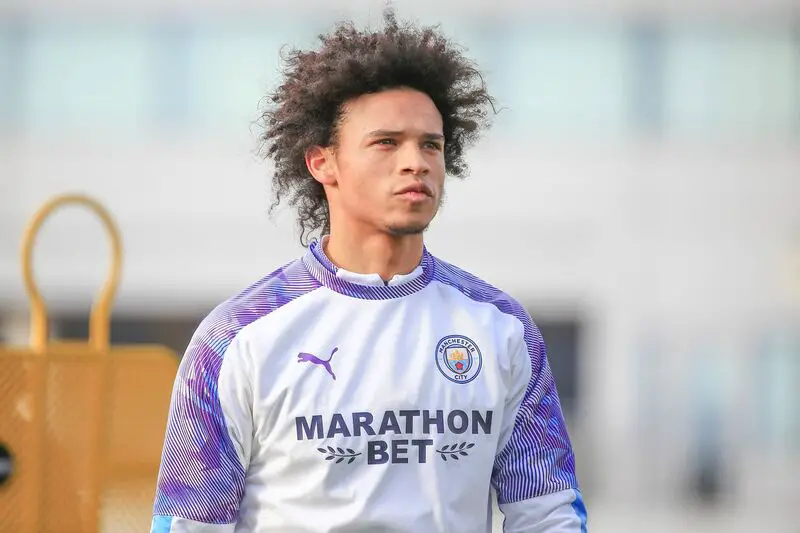 Leroy Aziz Sane is a German footballer who plays as a winger (midfield attacker), an attacking midfielder for Bundesliga club Bayern Munich, and for the German national team.
Not so much tall but the height of 1.83 meters makes him look a pretty fit and muscular Player.
His presence in the group has always made the matches attractive until the last minute and is often filled with turns and twists.
Leroy's fitness level has been a splendid one as he never skips a day without indoor and outdoor exercise.
5. Kyle Walker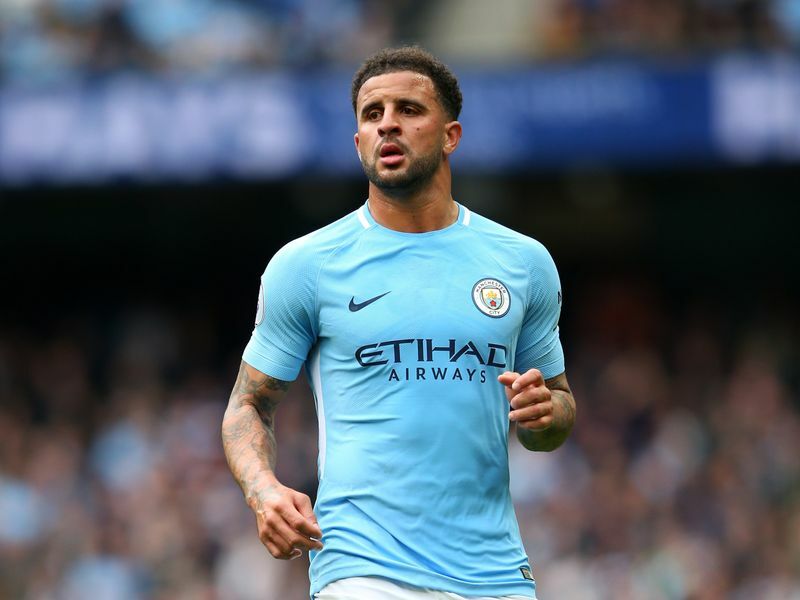 Kyle is an English professional footballer who plays in a right-back position for Premier League club Manchester City and the English national team.
The Footballer was born on 28 May 1990 in Sheffield.
His strength towards the team is so well maintained that he has proved to be a magical charm for his team.
He made his debut in the international career on 10 February 2009 and has surpassed his injury in his debut. Still, now there is no issue regarding his health.
To get relieved of it, he maintains his fitness to the full.
With the fastest running speed of 23.49mph, Kyle Walker was ranked as the fastest football player 2021 playing Premier League.
4. Karim Bellarabi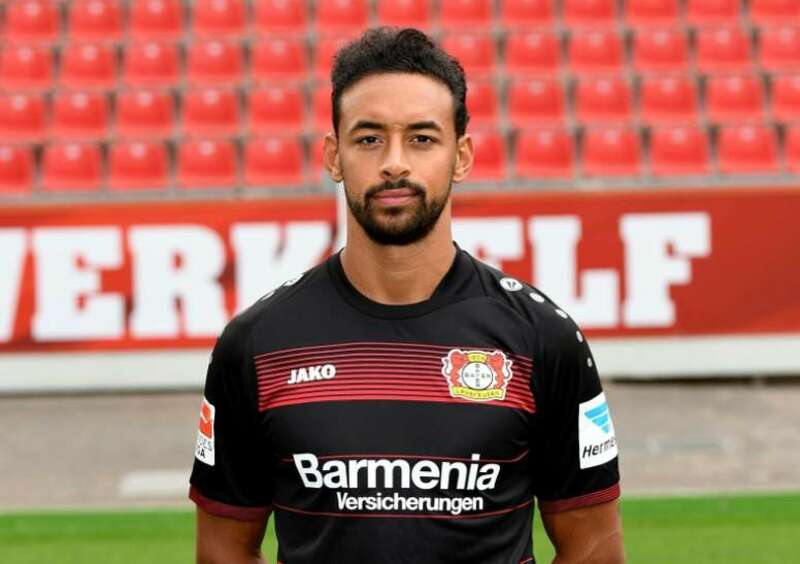 Karim Bellarabi is a German professional footballer and plays for the football club Bayer Leverkusen as a winger (attacking midfielder in the side position).
Karim was Born on 8 April 1990 in West Berlin, attained a handsome height of 1.83 m with an average weight of 76 kg.
He started his carrier in the year 2007.
He is among the most discussed Player on his fitness who cares for himself well.
Legacy of Win or loss may continue, but his team won't let him go away.
3. Pierre-Emerick Aubameyang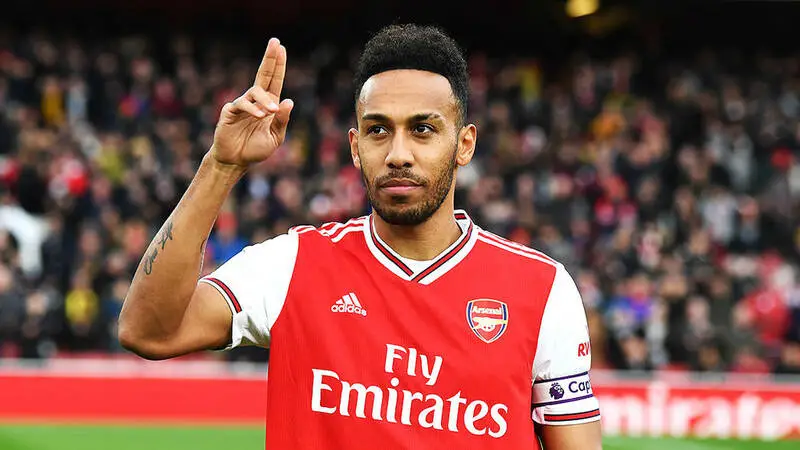 Pierre Merrick Aubameyang is a French footballer who is often destructive as a forward striker.
Football fans consider this Player to be one of the best strikers in the world, known for his pace, finishing, and off-ball movement.
He often finishes his match in style.
He plays as captain of both the English Premier League club Arsenal and the Gabon national team.
That means a good bond between the teammates and coach is maintained that has made him so.
In 2013, he achieved 3.7 seconds for a 30-meter sprint, which caused quite a stir.
If compared to the fastest man in the world, Usain Bolt's record to 100 meters in Berlin in 2009 (9.572 seconds).
It was calculated that Bolt's time over the first 30 meters was actually eight-hundredths of a second slower than what Aubameiang record.
Aubameyang dared Bolt "I'm waiting for you man" in an interview.
"People are always trying to call me out. He knows I'm going to win" Bolt responded to the playful challenge.
But this doesn't rule out the fact that Aubameyang could fastest football player ever.
2. Iñaki Williams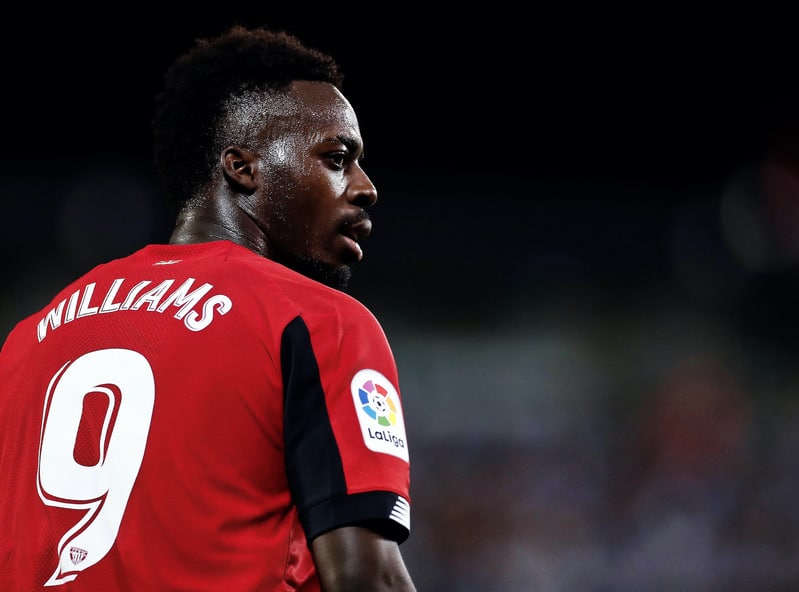 Inaki Williams Arthur was born on 15 June 1994 and is a Spanish professional footballer who plays for Athletic Bilbao as a forward in the playing team.
His career as an international player began in 2015, but Williams could receive his first call for Spain under 21 squad.
Further, he made his debut on the 26th against the former, replacing a player namely goalscorer Munir El Haddadi at half-time of a 2–0 in the friendly win in Cartagena.
His fitness, like a fire, is maintained in the gym.
This has also made his team feel proud of his skilled football techniques.
1. Kylian Mbappé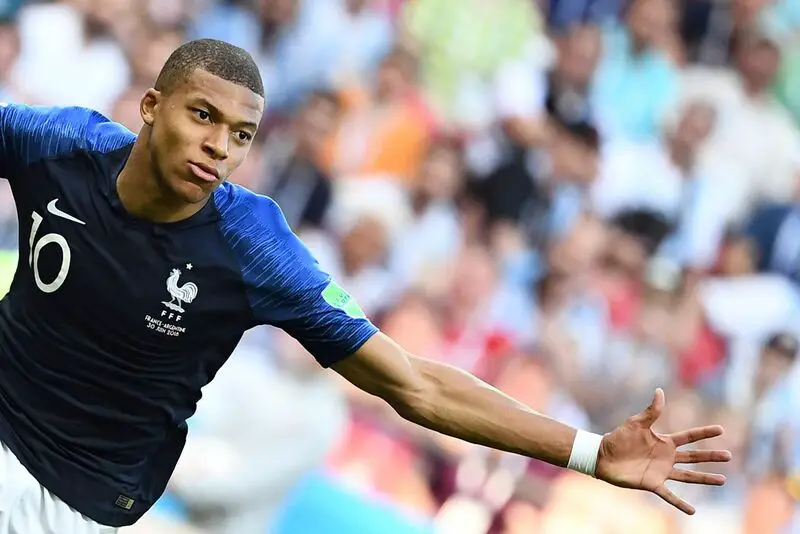 Kylian Mbappé has been ranked as the fastest footballer in the world 2023 and FIFA word cup 2022.
Well known as Lottin he plays as a forward for the league1 club Paris Saint Germain and the France national team.
He is a kind of soccer player who remains active throughout the league.
So for maintaining fitness, he always does his fitness exercise to continue his strength.
As it is discussed that he plays for France's national team, he surprises his opponents with his match-turning ability.