Cricket is a sport that requires a combination of skill, athleticism, and strategy.
While height is not necessarily a determining factor for success in the game, it can certainly provide an advantage in certain aspects such as pace bowling and batting.
We will take a look at the top 10 tallest cricketers in the world and explore how their height has impacted their careers.
10. Chris Tremlett – 6'7″ (201 cm)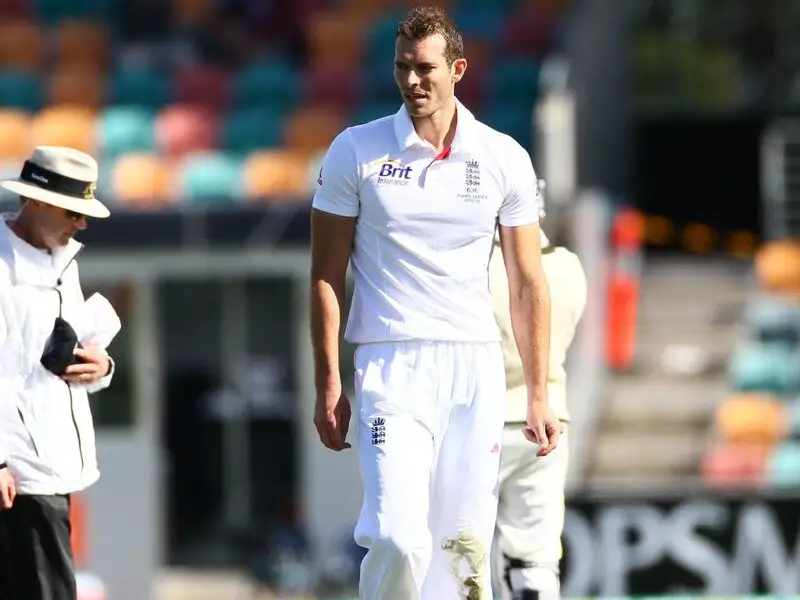 Chris Tremlett, a towering figure at 6 feet 7 inches, made a significant impact as a fast bowler during the 2010-11 Ashes triumph. His notable performance in Perth, where he claimed figures of 3 for 63 and 5 for 87, helped Australia level the series. Tremlett's imposing physique allowed him to generate bounce on various surfaces, making him a formidable medium-fast bowler.
9. Sulieman Benn – 6'7″ (201 cm)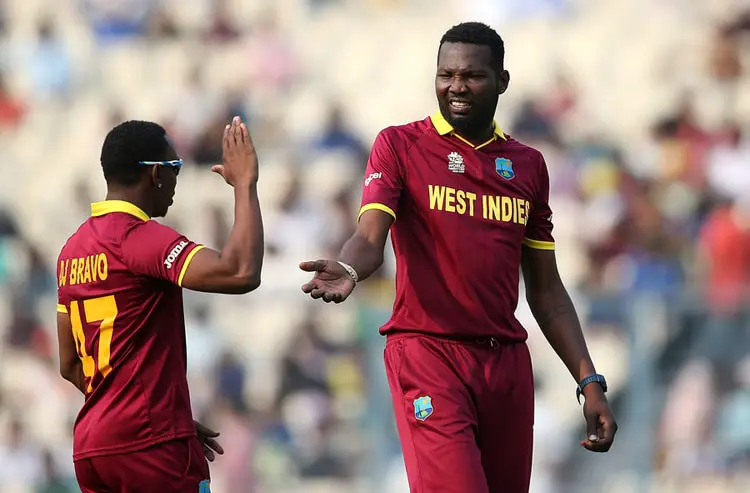 Sulieman Benn, who stands up for his tower height, could be built like a fast bowler, but since April 2008 the bowling all-rounder has impressed cricket fans with his orthodox left arm.
Benn was a useful batsman and between 2008 and 2011, he was quite a regular member of the West Indies line-up including six ICC Cricket World Cup performances. Benn may not be a big ball spinner, but it is the height at which he delivers the ball.
The bounce causes the majority of batsman problems. He is not renowned for his batting skills and is not even one of the most dynamic in the field.
8. Kyle Jamieson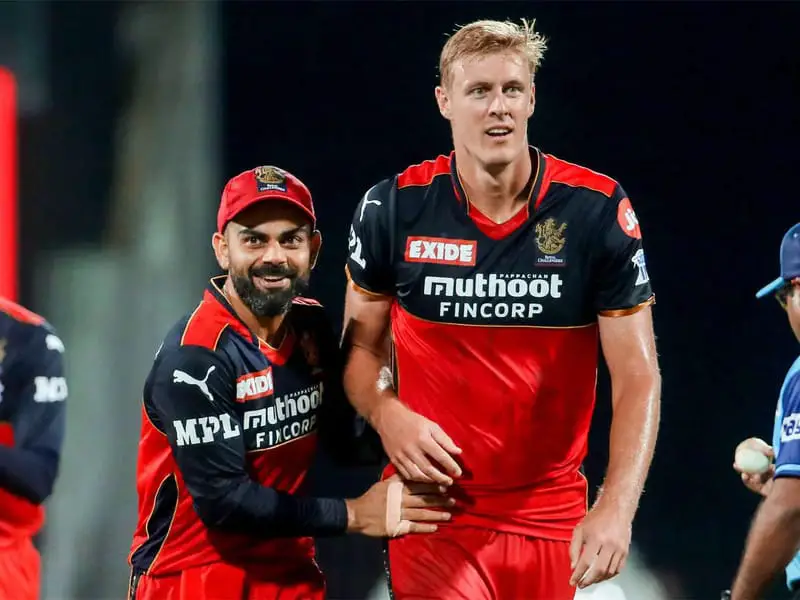 Kyle Jamieson is a New Zealand cricketer who was born on December 30, 1994, in Auckland. He is a right-arm fast-medium bowler and stands tall at 6 feet 8 inches. Jamieson made his international debut for the New Zealand cricket team in February 2020 against India. He has since been viewed as an asset for New Zealand in all forms of cricket and has been especially potent in Test matches.
Kyle Jamieson's height can certainly be an advantage for him as a fast bowler as he can generate more bounce and pace, making it more difficult for batsmen to play their deliveries. Jamieson's height also allows him to release the ball from a higher point, which can create a steeper trajectory and make it harder for batsmen to judge the length of the delivery. These factors can give Jamieson an edge over other bowlers and make him a formidable opponent on the cricket field.
7. Curtly Ambrose – 6'7″ (201 cm)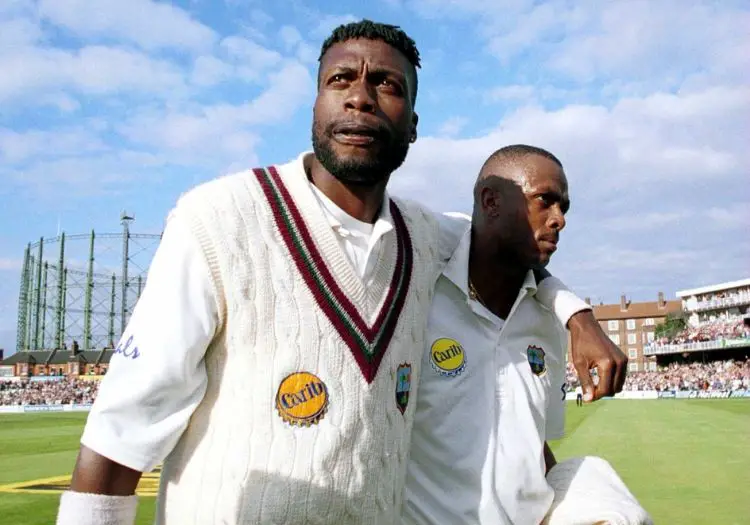 Curtly Ambrose was a terrifying sight of any batsman from a height of 6ft 7ins, even 22 yards away. The right-arm fast bowler is not only one of the greatest bowlers from the Caribbean but also one of the world's most famous icons.
Also known as 'Little Bird,' his remarkable height, coupled with exceptional skills, helped him establish himself as one of the leading wicket-takers of all time. Ambrose's towering presence intimidated batsmen and made him a force to be reckoned with.
6. Peter George – 6'8″ (203 cm)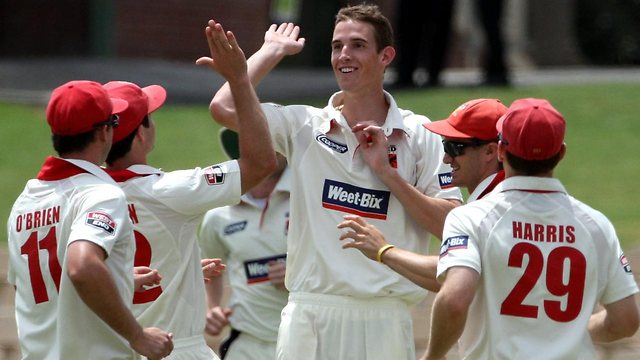 Peter George is so tall, thin, and accurate that he is often compared to one of Australia's greatest ever, Glenn McGrath.
George is a pace bowler who can generate sharp bounces and surprise batsmen in beautiful action.
With a height of around 7 feet, George consistently troubles batsmen with his pace and ability.
The tall, thin speedster has one of Bellerive Oval's best bowling figures – his career-best figures (8 for 84).
5. Joel Garner – 6'8″ (203 cm)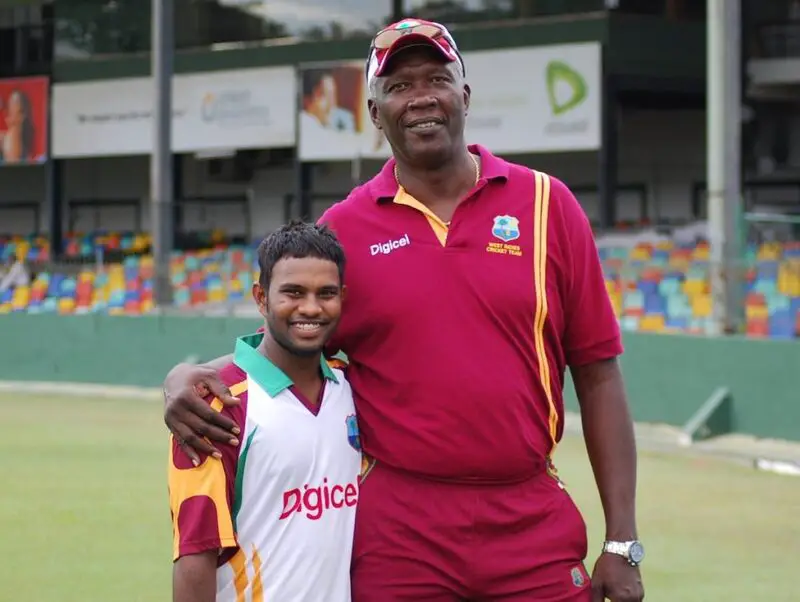 Joel Garner was a dangerous bowler and a thorn in the opposition's batting side for many years.
The Big Bird was one of the most economical bowlers ever to take part in 58 tests and 98 ODIs for the West Indies.
Known as the Big Bird, Garner possessed deceptive grace in his action, which added to the batsmen's woes.
His companions were Michael Holding, Andy Roberts, Colin Croft, Malcolm Marshall, and Wayne Daniels and most of them towered over six feet.
Despite bowling at a slower pace, Garner's high release point enabled him to create havoc among opponents.
In contrast to his fellow teammates who bowled with a blind pace, to let batsmen get flabbergasted. Garner has been retired for over 25 years and although he sometimes still serves Western Indies cricket as an administrator and manager, it would have been nice to see him playing cricket T20.
Together with his towering teammates Michael Holding, Andy Roberts, Colin Croft, Malcolm Marshall, and Wayne Daniels, Garner formed a fearsome bowling attack for the West Indies.
4. Bruce Reid – 6'8″ (203 cm)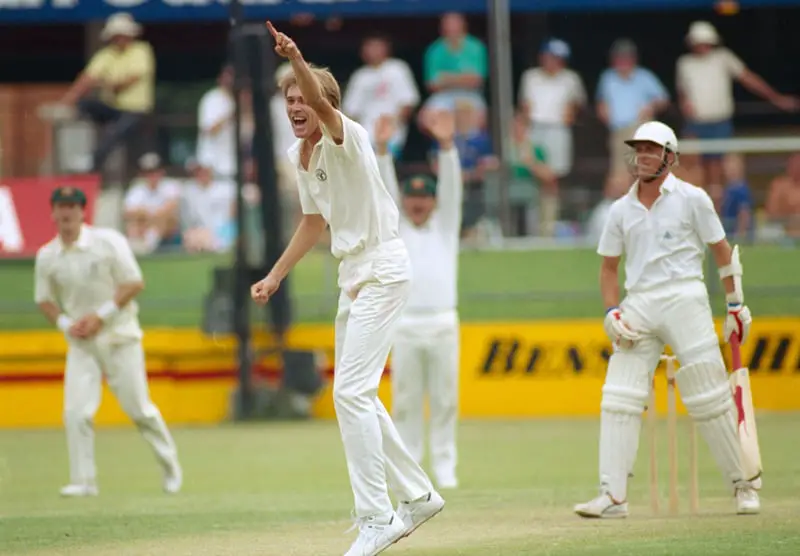 Bruce Reid, a left-arm fast bowler standing tall at 6 feet 8 inches, showcased immense promise during his early days in Australian cricket.
Known for his ability to produce steep bounce, Reid quickly became a key figure in the Australian team.
Reid, together with Garner, was one of the tallest cricketers to play the game at the highest point.
He walked when Australia did not go too well in 1985 and became the opening bowler for the team almost immediately. He also made perfect use of his height, producing steep bounces which often bamboozled the batsmen. Unfortunately, his career was cut short due to recurring back injuries, forcing him to retire at the age of 29.
3. Billy Stanlake – 6'8″ (203 cm)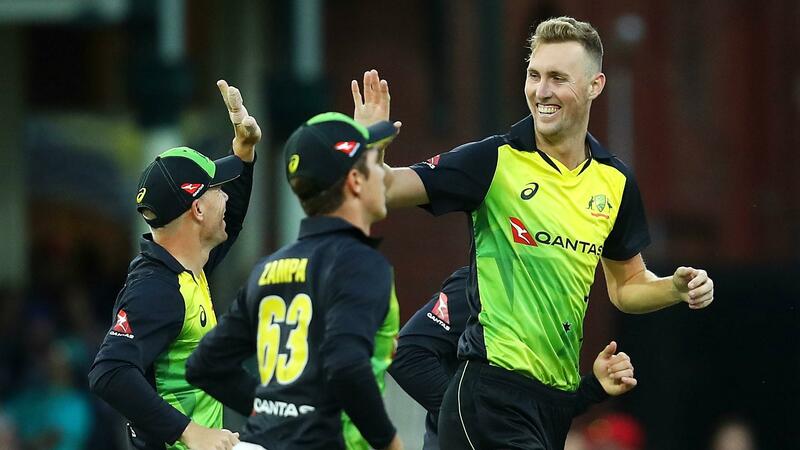 Billy Stanlake, Australia's highest professional cricketer, is 204 cm high, combining an extraordinary height of release with a frightful pace.
The Australian bowl has a rhythm and allows the ball to swing as well.
With his frightening pace and ability to produce extra bounces using his height, the Australian pacer from Queensland made himself a first-class name.
2. Boyd Rankin – 6'8″ (203 cm)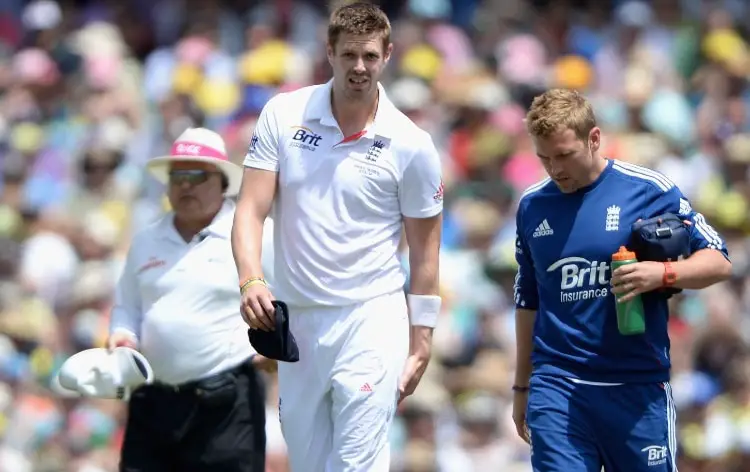 Rankin is a tall bowler, 6 ft. 8 inches high, and has a distinctive bouncing blowing effect. In an interview, Rankin revealed that he was modeled on bowlers such as Curtly Ambrose and Glenn McGrath who "hit the deck from just back of a length outside off stump"
1. Mohammad Irfan – 7'1″ (216 cm)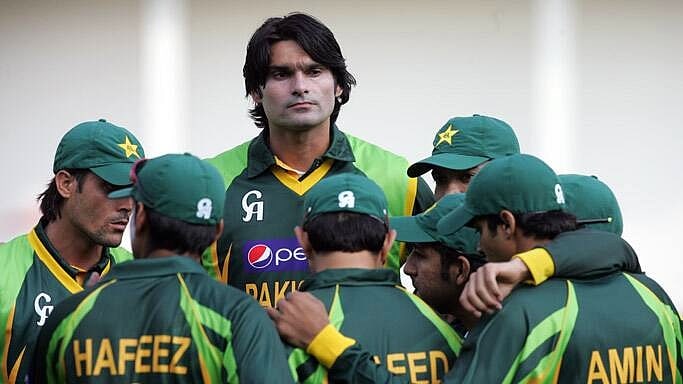 Mohammad Irfan holds the distinction of being the tallest cricketer in international cricket history, standing at an imposing seven feet and one inch. His towering presence and elevated release point give him a considerable advantage, particularly on helpful tracks. Irfan's accuracy has improved significantly over the years, making him one of the most formidable fast bowlers from Pakistan, especially in limited-overs formats. His imposing height of almost eight feet during delivery creates an intimidating atmosphere for batsmen.
These ten towering cricketers have left an indelible mark on the game with their height, bounce, and exceptional skills. Their unique attributes have made them stand out in the world of cricket, intimidating opponents and leaving a lasting impact on the sport.