Basketball is a sport where 2 teams consisting of 5 players each. Coming onto the players there is a typical stereotype concerning Basketball players who are assumed to be a Greek God lookalike and are the most popular in high school, the stereotypes may be wrong but one thing that is Greek God here is true. Here is the list of the top 10 handsome basketball players. Starting from the 10th to the 1st.
10. Justise Winslow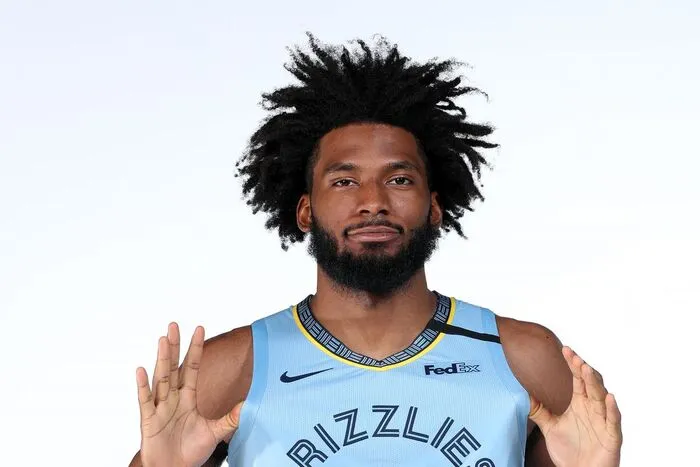 Justice Jon Winslow is an American basketball player who plays for Los Angeles. Although he has been in rehab in his days he has been the best starter, a combo guard and the best defender on the field. He was born in Houston, Texas, United States. And his physic is totally like it's crafted precisely length by length and basketball practice has played an irreplaceable role here.
9. J.J. Redick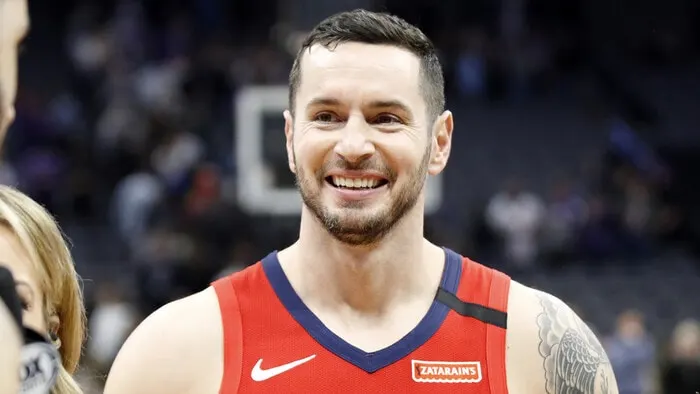 Exceedingly Cute and Handsome the American 6 1 3 player is JJ Redick who has set an undeniable number of records during his career. His father had played basketball for 2 seasons. Now we know where his love for basketball came from. He has undeniably attractive tattoos and he has a Charming smile which adds a level to his looks. Redick is married to his long time girlfriend and his everyday happiness and peace of mind are visible on his face making him immensely attractive.
8. Danilo Gallinari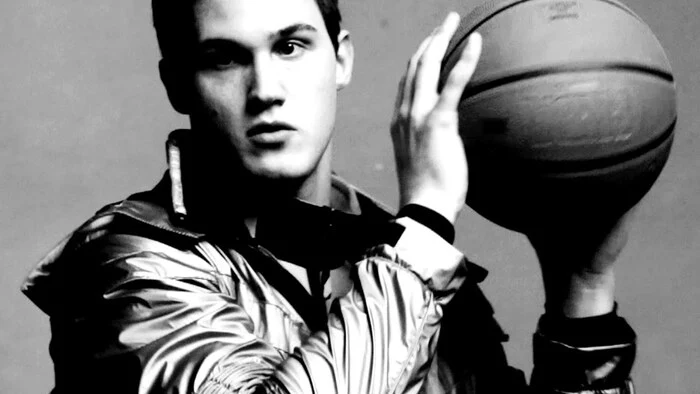 Danilo Gallinari is a Professional Italian basketball player. His everyday practice and hardcore training which has resulted in his healthy physic and makes him the 8th most handsome basketball player. Not forgetting the presence of Italian genes which makes the player look younger due to his elastic skin.
7. Ben Simmons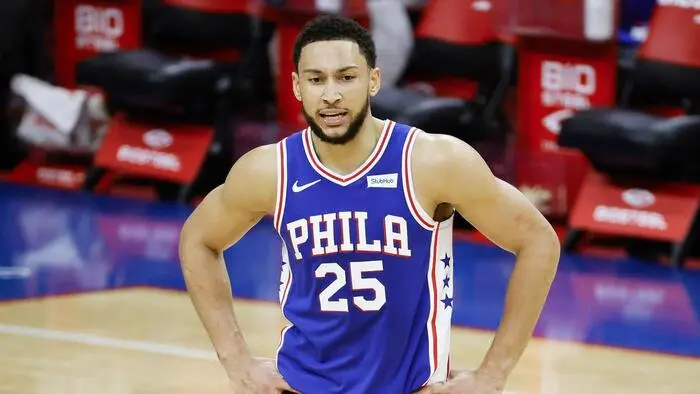 Ben Simmons is a professional Australian football player. Not only he is a believer in equality he has achieved all he has till today by his own hard work. He was born in the Melbourne suburbs. And he is currently playing for the Philadelphia 76ers. Working day and night to achieve his goals made Ben the macho he is with his cutting edge body and looks.
6. Stephen Curry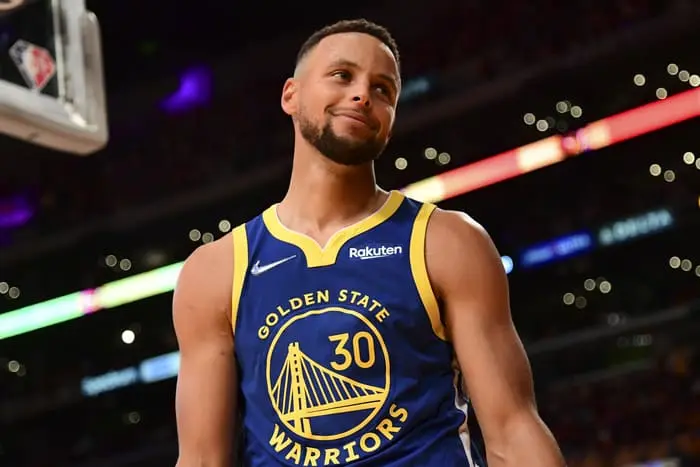 Wardell Stephen Curry is an American basketball player. His speciality is his point shot. He has been named as the conference player of the year twice. Curry and his teammate Klay Thompson have been named as the Splash Brothers during the duration of 2013-14. Stephen is an activist and puts a tremendous amount of time and effort to train himself which has, in turn, turned him into the handsome jock that he is.
5. Giannis Antetokounmpo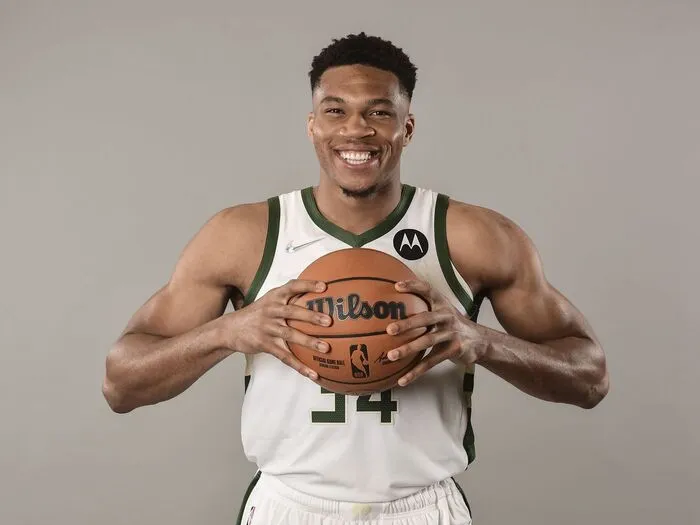 Having a height of 2.1 1 metres and weighing about 1 10 kg Giannis Antetokounmpo is a devil. His sense of style, his skills and his balance on the ball has given him the nickname "Greek Freak". He is a dominant player as well as a defence expert. Weight lifting and strength building is done with consistency has given Giannis Antetokoumpo the body he has. It just did not sharpen his body but also made his face delightfully charming and glorious.
4. Kelly Oubre Jr.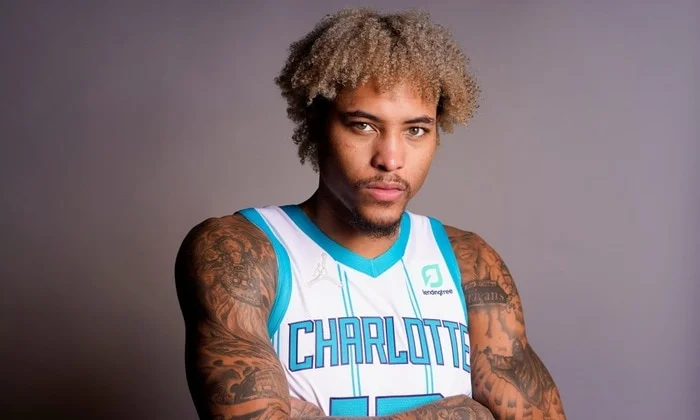 American Basketball player Kelly Oubre Jr. had earned All-Big 12 memorable awards during his college days. In the 1 5th overall pick of the 201 5 NBA draft. And he signed with the Charlotte Hornets on 7th August 2021. Kelly has always been hard-working and has been focused on bringing up his talent and skills which has been his motivation to keep working on his dreams. Although it's no wonder he has a great body, his sense of style and taste of fashion makes him undeniably attractive.
3. Kevin Love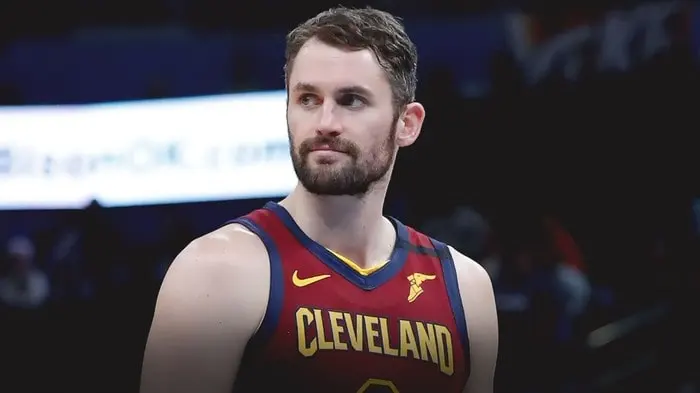 Kevin Wesley Love is the player of the Cleveland Cavaliers of the NBA. His skills and look are his inheritance from his father Stan Love who was a former football player. He was the player of the year in the pacl 2 conference. He was an Olympic gold medalist in 2012. He has always practised natural and organic ways to develop his mind, soul and body. This has been the reason behind his cut frame Jawline and mesmerising eyes. And that's why he has been the 3rd most handsome football player of all time.
2. Zach LaVine
Coming second in the list with a height of 1.98m. Zach LaVine can be easily mistakenly taken as a Hollywood Actor. He is the player for Chicago Bulls and was selected in the 1st round of the NBA draft. His hard work, persistence and strict routine has brought him to where he is today. He was passionate about basketball since his college days. He played for UCLA Bruins back in college. The reason behind him being so immensely attractive is definitely his style, personality and passion is what makes him stand out.
1. Devin Booker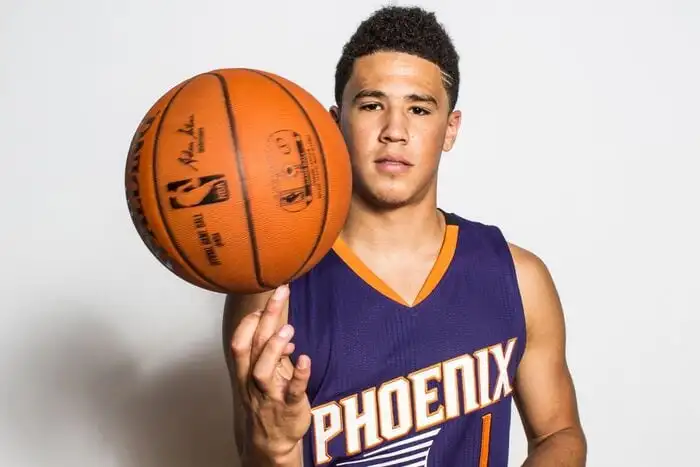 Topping the list of handsome basketball players is Devin Booker coming from a family of players. His father Melvin Booker is a former basketball player. Devin Booker is an American basketball player who plays for Phoenix Suns. The reason behind his jaw-dropping physique and his impressive looks are his athletic training and the work of his hairdresser who makes sure that Devin looks remarkable on the field and off the field. The reason behind his jaw-dropping smile and cool nature is his American origin and his upbringing by his father who has taught him a lot to about Basketball.