Long before you even existed, the eternal bodybuilding saga in India began.
If you think that bodybuilding is a western concept and was introduced in recent times, think again. In post-independence India, many names have proudly won India's desired Mr. Universe title numerous times.
These days Bodybuilding is a recognized sport and several bodybuilders have participated in various international championships winning several titles for the country.
To know some of them, here are the top 10 best Indian bodybuilders:
10. Yatinder Singh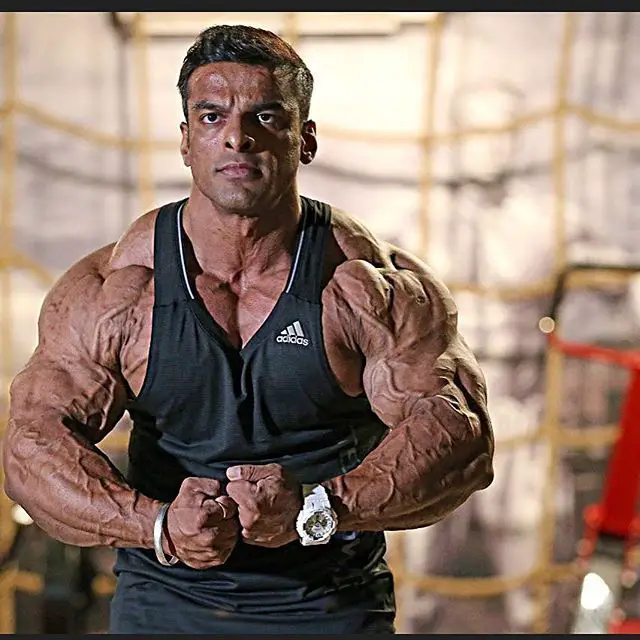 Yatinder Singh is an Indian professional bodybuilder, born in 1982, UP. In the World Bodybuilding Championship, Yatinder Singh won the silver medal at 80 kg and Mr. India's Title in the same weight category in 2016. You may wonder what is so special about him? as a lot more top Indian bodybuilders achieved more than he did.
Well, his lower back vertebrae ruptured once during the training, causing nerve damage and paralyzing about 30 percent of his right hand and leg.
He never stopped there, challenged these injuries, and started working to win numerous national and international awards.
9. Rajendran Mani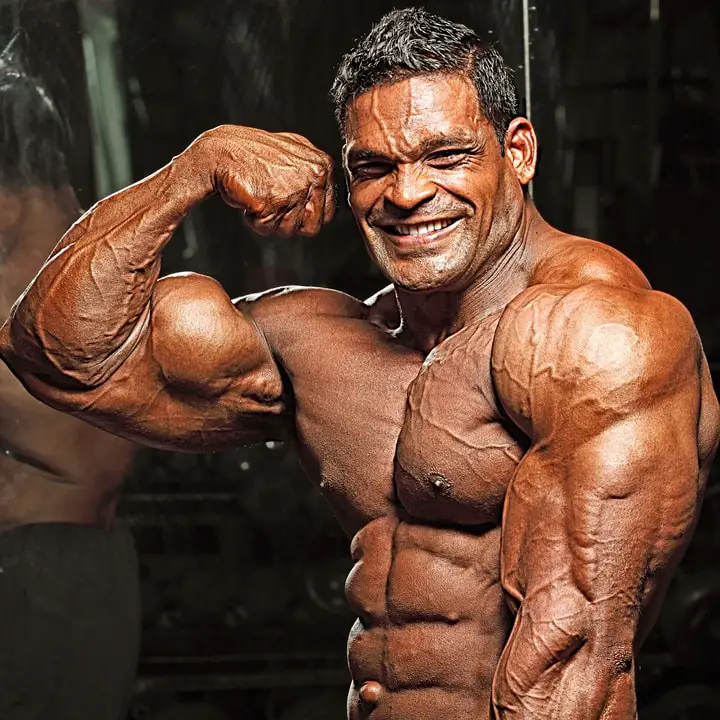 Originally from Tamil Nadu, Chennai, Rajendran Mani has worked at the Indian Air Force.
Rajendran Mani is a bodybuilder from India who was born in a poor family with five siblings.
In the beginning, he had little help from corporate or government sponsorship.
He spends his own income on training and bodybuilding supplements.
For 15 years, he has served in the Indian Air Force and has committed full-time towards bodybuilding after retirement.
He is an 8 time Mr. India, including Champion of Champions.
8. Arambam Boby Singh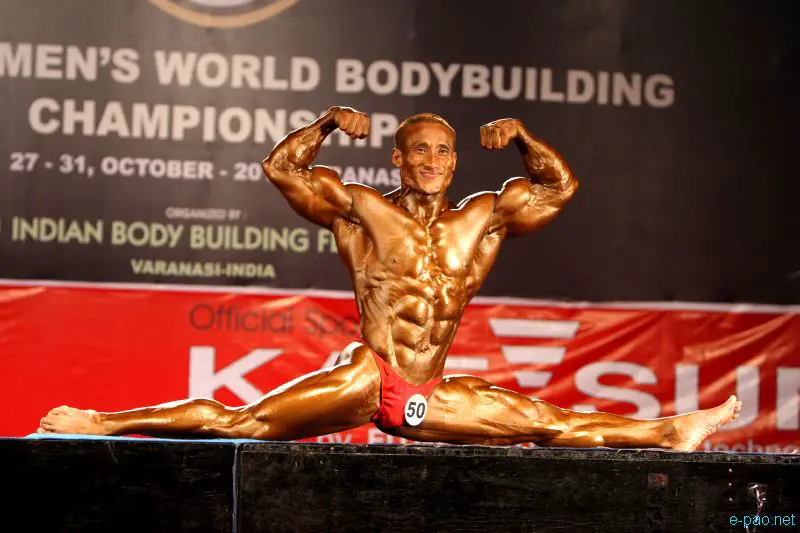 Arambam Boby Singh is an Indian Manipuri bodybuilder who won his first Mr. World Championship title in 2010 in the 75 kg category for bodybuilding championships in Varanasi, India and has represented the country on the international platform since then regularly.
Till now, he won this title 7 times in 2010, 2011, 2012, 2013, 2014, 2015, 2016, and 2017, winning 7 golds, 1 silver, and 1 bronze. The amazing and riveting tale of this extraordinary man is behind all these wondrous victories.
The World Bodybuilding and Physique Federation (WBPF) held a tenth Mr. World competition on December 16, 2018, in Chiang Mai, Thailand that was Bobby's 8th world title win.
In his early days, Boby also won 1995 Jr. Mr. Manipur and Champion of the Champions title, and the overall title of Mr. India, in 1998.
The champion talks about his struggle, hopes, aspirations, and expectations in a freewheeling interview with Indian Sports News.
7. Amit Chhetri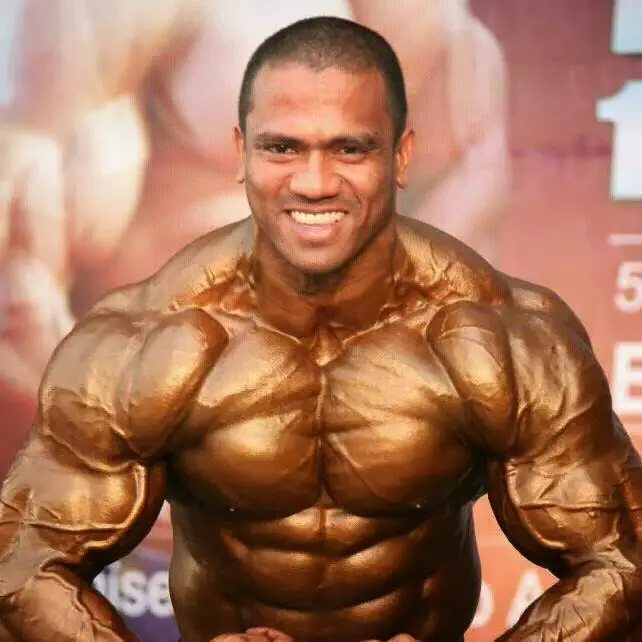 Now the star of the Indian bodybuilding Amit Chhetri is an Indian Gorkha Body Builder hailing from Dehradun and currently works for Uttrakhand police.
6. Murali Kumar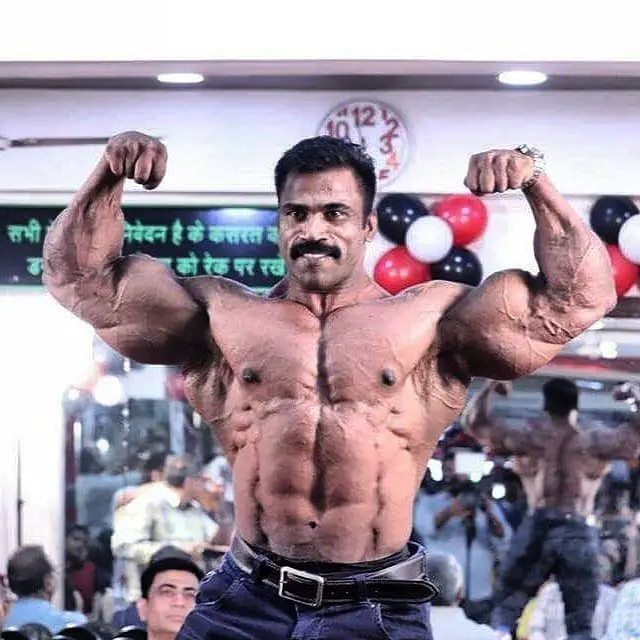 Murali Kumar is an Indian Navy champion bodybuilder.
He was ranked at the first position for the Top 10 Indian Bodybuilder Ranking 2013.
Murali isn't from a bodybuilding or wrestling background; he didn't always want to grow into a Desi bodybuilder.
A fracture in his legs during his profession injured him.
To improve the muscles of his leg, the physician advised him to start some exercise in the gym.
That's when he was introduced to the local gym and started training regularly.
In the beginning, he only focused on his legs for rest and recovery therapy, but he progressed a strong bodybuilding interest.
He has a splendid structure with broad shoulders and has good genetics that helped him to recover quickly to become a professional bodybuilder.
He'd been a vivacious upbringing, playing numerous sports, including cricket and football, but his primary passion was computer electronics.
He has shown an excellent commitment to bodybuilding and has followed his gym routines regularly.
He took ten years of ongoing efforts to reach the point of defeating Sangram Chougule bodybuilder, who won Mr. India's title on 25 March 2013.
Murali Kumar goes to bed at 10:00 pm and wakes at 5:00 a.m.
He's also especially interested in his gyms and takes time from his daytime job.
He says it is very important to keep to your schedule because bodybuilding requires a consistent and committed approach.
5. Premchand Degra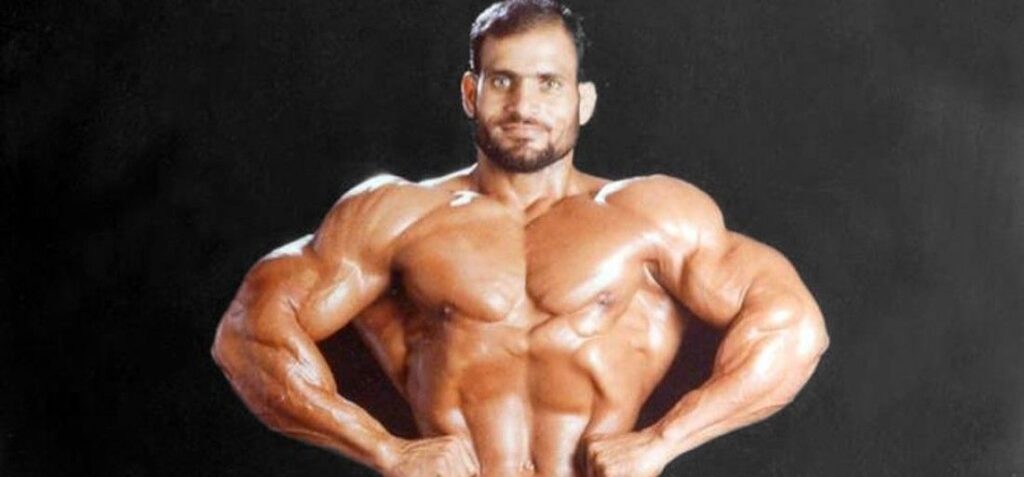 Indian Arnold Schwarzenegger, Degra sir, is an influential figure in Indian bodybuilding to be recognized as a sport.
During his career in Sport, his hard work earned him success and respect.
Despite all the personal weaknesses, he managed to gain the bodybuilding poster boy title and still fulfilled the dream.
The legend of Indian bodybuilding changed India's face, taking Mr. Universe's title in 1989 to make him the third Indian to win the title.
His life was strenuous because his way to glory was to struggle.
Born in Babri Nangal, a small village in Punjab's Gurdaspur, he faced struggles from a very young age.
When he lost his father, his mother only took charge of 5 children while Premchand was just 5 years old. He has muscled the international bodybuilding arena despite all this trouble.
4. Varinder Singh Ghuman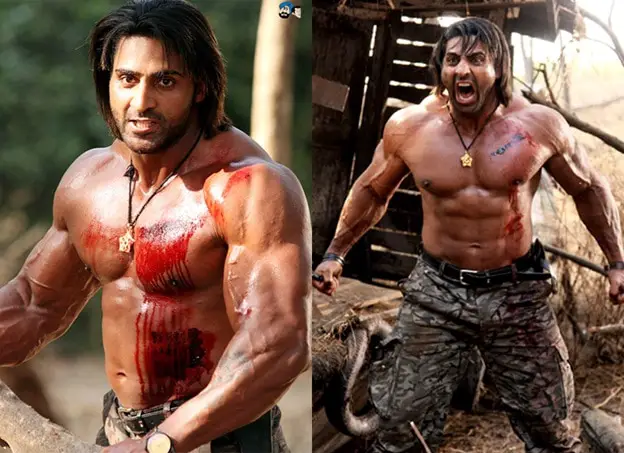 Varinder Singh Ghuman is the first Indian IFBB professional bodybuilder and wrestler from Punjab. Ghuman was awarded second place in Mr. Asia and won Mr. India in 2009. Arnold Schwarzenegger supported Ghuman for a role as brand ambassador to promote his health products in Asia.
3. Sunit Jadhav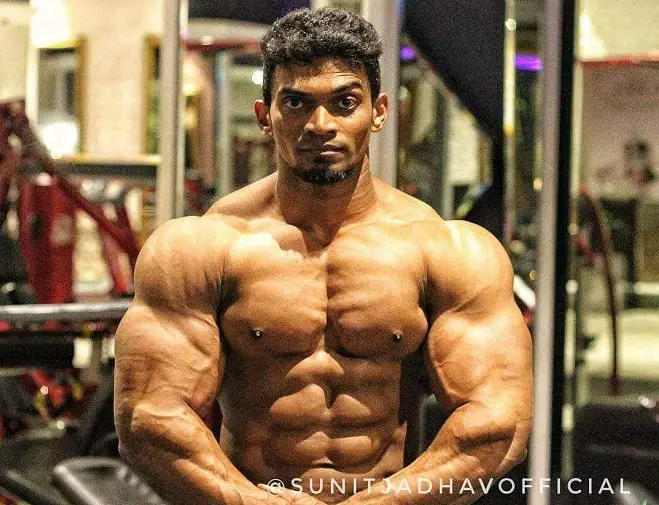 Sunit Jadhav is an emerging Indian bodybuilder and current Mr. India from Mumbai, Maharashtra. Born in Nanded, his aesthetic physique has a lot of potentials to represent India in International competitions.
2. Sangram Chougule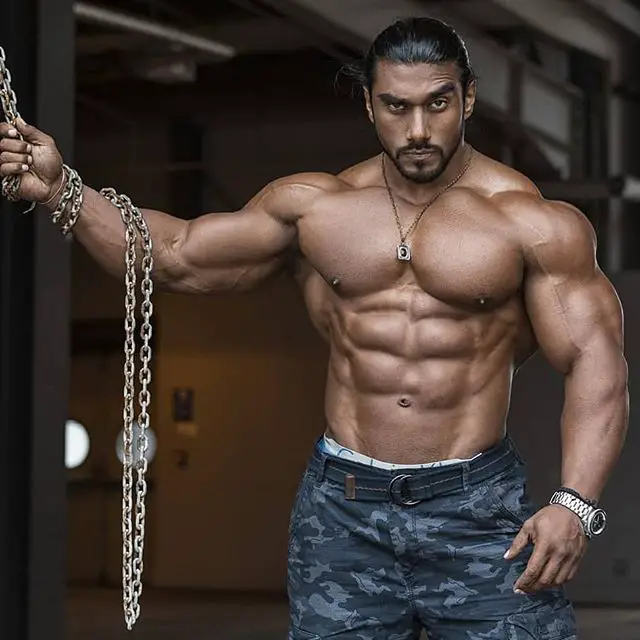 Originally from Kolhapur, Sangram Chougule is a Professional Indian bodybuilder living in Pune (in Pimpri Chinchwad).
In 2012 and 2014, he won Mr. Universe in the 85 kg category at the WBPF World Championships.
He won the national level Mr. India title 6 times and Mr. Maharashtra numerous times.
1. Suhas Khamkar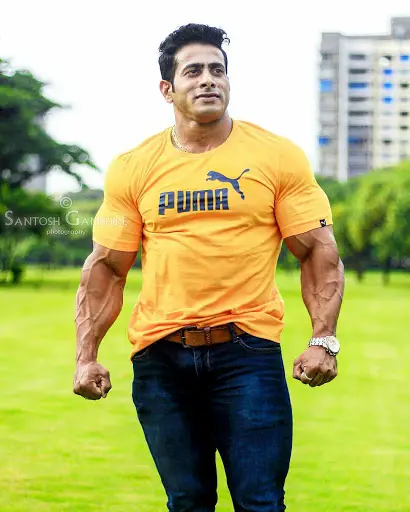 Considering his near-perfect refined physique and overall title statistics, Suhas Madhukar Khamkar is the best Indian bodybuilder to ever compete.
Khamkar comes from a family of fitness experts and wrestlers and is a native of the Kolhapur region.
Since his childhood, champion bodybuilders, and wrestlers have inspired him. He was the student of Bibhishan Patil, the legendary coach. Khamkar began seriously training at age 16 and attempted to become a bodybuilder world champion (an inspiration from Arnold Schwarzenegger).
He eventually achieved the legendary status of winning the highest Mr. India titles and the highest international titles (highest than any other Indian bodybuilder).
He got a break into international fame after winning the Mr. Amateur Olympia competition in October 2018 and was the first Indian bodybuilder to win his pro card.
Khamkar was 1st in the category of 80 kg at the 2012 Mr. India event.
A former Central Indian Railway staff member by profession, Khamkar was the first Indian bodybuilder to win the Mr. Asia competition in 2010.
In 2012, he placed 2nd place in Kuwait's Mr. Olympia amateur competition and placed second in the 2017 Amateur Asia Mr. Olympia contest.