It's an honor to be appointed Team Captain. Athletes who respect and trust the rest of the team to direct the team in the right direction are given the position of captain.
After a bad performance or discipline, a captain must be responsible. The captain liaises with the selectors to pick the team. Cap decides batting order, whom to choose, and when, and evaluates the positioning on the field. The captains of cricket encourage players to confront and empathize with them to win.
Some captains have solidified their legacy because of their leadership qualities, calculation, ability to evaluate the field, and recharging morals of fellow teammates.
Here are the top 10 best cricket captains in the world:
10. Kapil Dev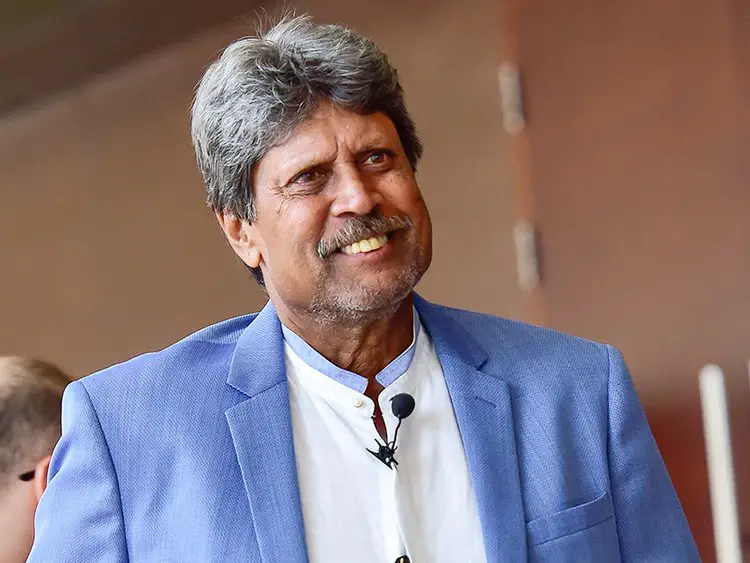 Kapil Dev started his captaincy for India from 1982 to 84 and was reappointed as captain again from 1985 to 1987 CWC.
He led to the victory in 1983, CWC, even though India joined the tournament as an ordinary team.
In the final of 1983, CWC led the team against the West Indian Cricket legends and made India crowned.
In so many ways, Dev, by winning the 1983 World cup, had changed the Indian cricket face, and that event had inspired players like Sachin Tendulkar. 
After the 1983 WC, selectors dropped him as a captain for other reasons and again reappointed him as a captain in 1985.
Captained another time for India in CWC in 1987, leading up to the semi-final match, and lost in that match. After the 1987 WC, Kapil Dev had not led the team again.
9. Michael Clarke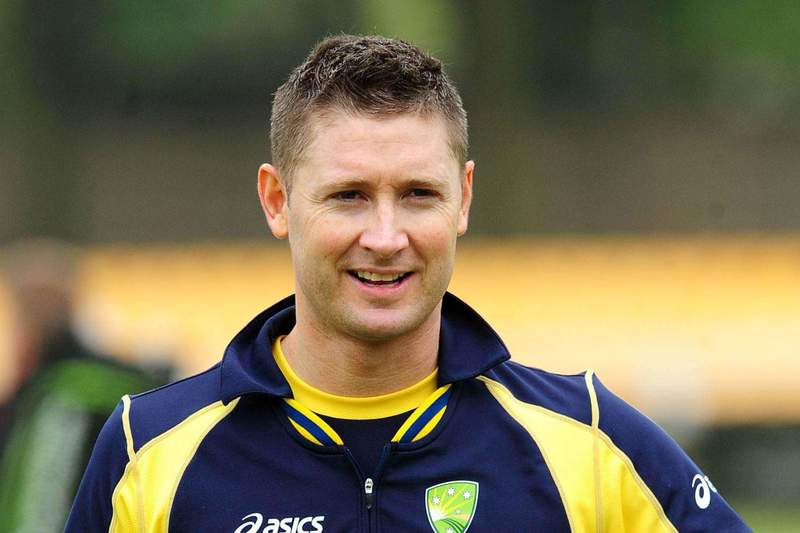 Michael John Clarke is a former Australian Cricket Player who is the first captain for Australia in T20 Cricket, regarded as one of the most successful cricket captains of all time.
The skipper led the team to win the 2015 CWC, which is a memorable achievement in his captaincy.
In 2008, appointed as vice-captain for both the Test and the ODI. After the 2011 CWC, post-retirement of Ricky Ponting, Clarke had made the captain.
During the Ashes and 2011 WC's failures, he took the captaincy, changed the team structure, and won the 2015 CWC as captain.
He also won the Ashes Series in 2013-14 by whitewashing the England team. During his captaincy only, Australia made their lowest Test score ever, 47 in Test cricket history.
Clarke had winning percentages of 51.06 in Tests and 70.42 in ODIs as captain, respectively.
We will remember him as a class batsman and a captain who took the game on victories and emerged as an excellent captain in Australian Cricket.
8. Arjuna Ranatunga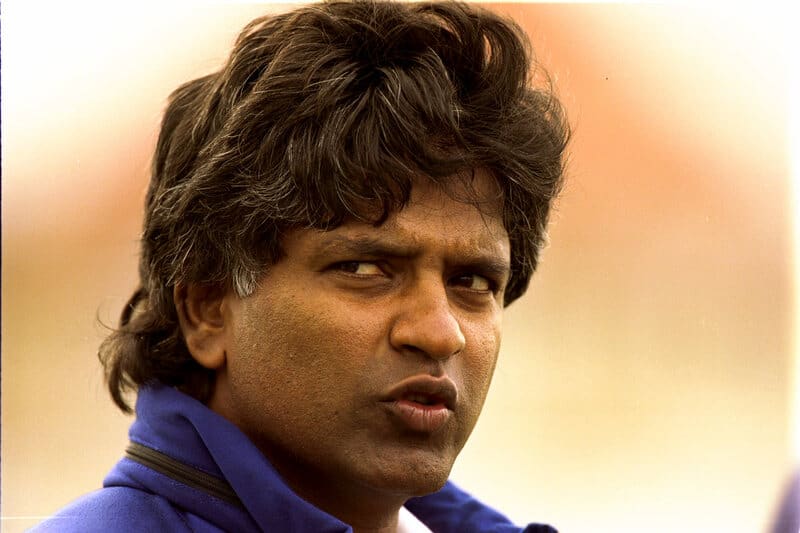 Deshamanya Arjuna Ranatunga is a former Sri Lankan cricketer who led his team to victory in the 1996 Cricket World Cup.
Ranatunga had lifted Sri Lankan cricket from the ordinary underdog status to one of the good cricketing nations in the world of cricket. 
He made his captaincy debut in the year 1988 and led the team for over a decade.
Ranatunga also transformed the Sri Lankan Cricket team from a weak and easily defeated team into a competitive and successful team.
Ranatunga strategies were much recommended by many cricketers and also followed individually and also by their teams.
The excellent strategy is scoring big runs in the 1st 10-15 overs of an ODI match.
There will be field restrictions, and many batsmen still follow this strategy.
He also was widely famous for defending his team players at any cost, regardless of what they did on-field. 
Dropped from captaincy after the 1999 WC as they did a poor performance in the tournament.
7. Clive Lloyd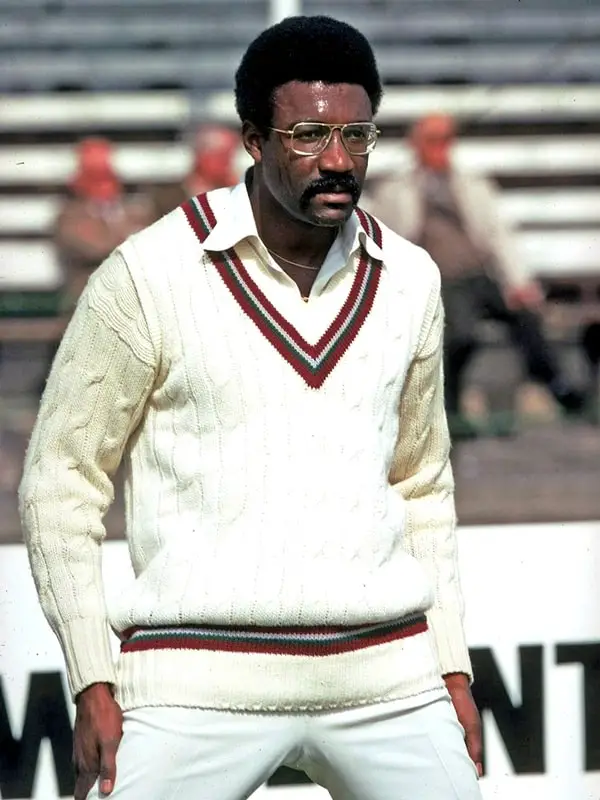 Clive Lloyd is the former West Indies Cricketer who captained his side from 1974 to 1985.
During his captaincy, the team rose as a dominant Test cricket nation. 
Under Clive Lloyd's captaincy, West Indies had won 27 Test matches with no defeat, including 11 successive wins. Lloyd earned 100 international caps, the first West Indian player to achieve.
Led the team in 3 Cricket World Cups, in which two were won, i.e., in the year 1975, which is the inaugural, and 1979.
In 1983, led the team up to the final of the tournament.
Lloyd recorded a winning percentage of 77. 71 in which West Indies won 64 matches out of 84 games by losing only 18 games.
Clive Lloyd was known for his ammunition and firepower, which made his team the aggression team.
His strategic thinking helps to understand the team and situations making Lloyd one of the best captains.
Considered one of the most successful captains in cricket history.
6. Steve Waugh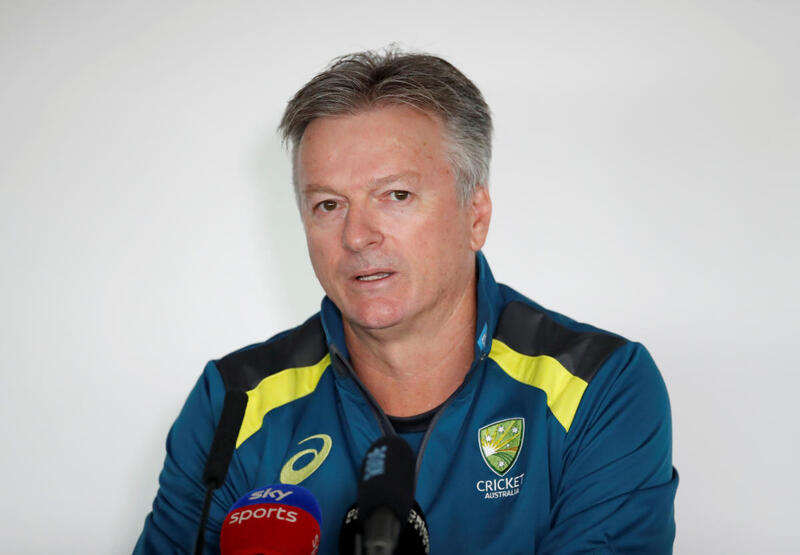 Steve Waugh is a former Australian cricketer with a win rate of 71.92% in Tests and 66.25% in all formats combined.
Waugh is one hundred Australian Living Treasures, a catalog accumulated by the National Trust of Australia.
He batted number nine on his first-class debut.
He made a significant 71 in the Sheffield Shield final of the season while batting with the tail to help New South Wales win the tournament.
After the retirement of Mark Taylor, Cricket Australia (Australian Cricket Board) selected Steve Waugh as the captain of Australia in the 1999-00 season.
Under his captaincy, Australia won 41 out of 57 test matches and 67 out of 106 ODI games.
Steve Waugh's legacy in cricket is more of a great batsman, as he was the captain of 'The Invincibles.'
Blessed with a cricket team to lead with the best players across 'the land down under.'
Waugh led the team with a cricket philosophy in which no quarter was known, and none asked for, in which the team was above individual milestones.
5. Hansie Cronje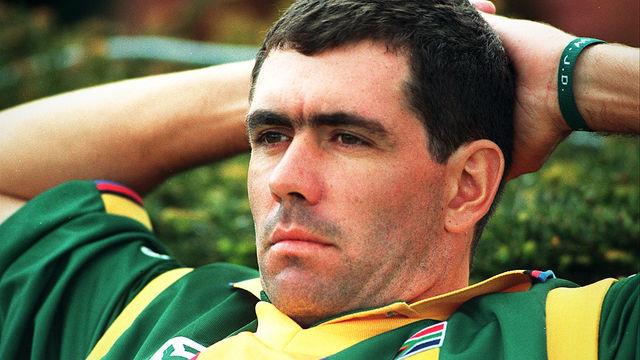 Hansie Cronje was a South African Cricketer leading his team on International platforms from a young age and made remarkable changes as a skipper in South African cricket.
Firstly, he was appointed as a vice-captain for the team in 1993 against Sri Lanka.
As a captain for the next match, Hansie led as captain Wessels was not fit for the match and made the team a victory.
One year later, Cronje was appointed as captain against the series of New Zealand.
He led the South African team in 53 Test matches by winning 27 and losing 11.
In ODI's, captained 138 matches out of which 99 matches won and lost only 35.
During his tenure as a captain, every match had seemed to be planned with perfection, on-field and off-field tactics, and target scores meticulously derived.
Hansie's tremendous focus on fitness influenced cricket in the way they have played around the world, ranking him among the world's no 1 captains in cricket.
4. Allan Border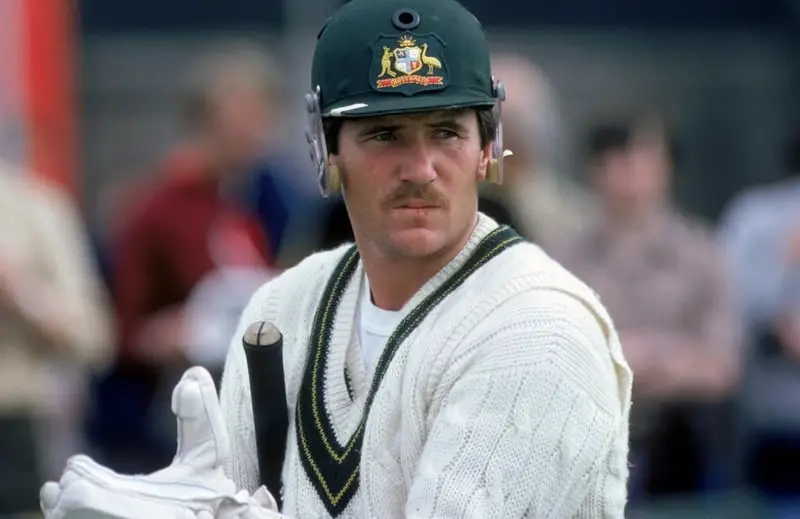 Allan Robert Border is a former Australian Men's cricketer who also led his team for many years as a captain.
Allan Border is the colossus that has provided Australia with a solid basis for long-run success.
He has scored the highest runs (6623) as a skipper in Test cricket. In so many ways, Allan had changed the entire structure and syntax of Australian cricket, which was now redefined.
As said earlier, Border altered the phase of Australian cricket through the dominance that followed for over a decade.
Allan Border had made a solid foundation for the Australian team to achieve long-term success.
He holds several world records, like the highest number of test matches (156), scoring the highest number of runs (11,174 runs), and captaining 93 times (world record) in the most successive tests (153).
3. Ricky Ponting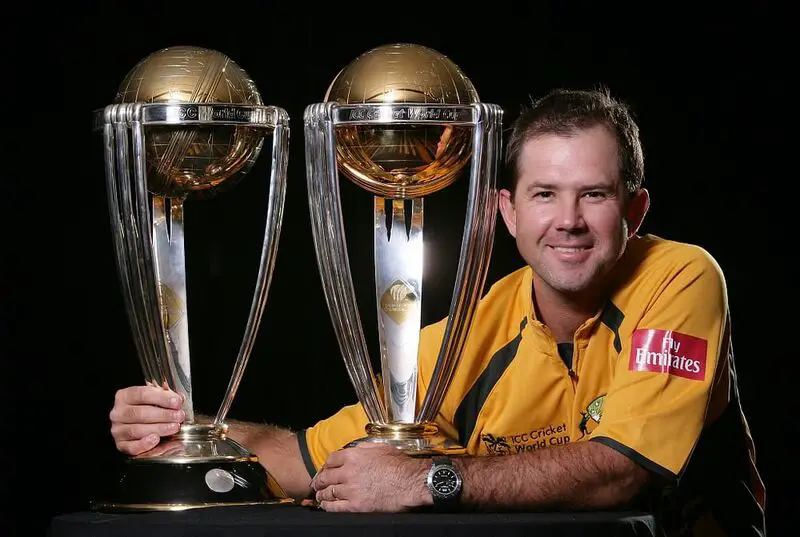 Ricky Ponting is an Australian ex-cricket team captain and is regarded as the highest-winning captain with 220 victories in 324 matches, which is a win rate of 67.91%.
Rick has led Australia to two World Cup victories and was also their highest run-scorer in ODIs and Tests.
Ponting was called "Punter" by his teammates and made his First-Class debut for Tasmania at 17 years old.
He became Australia's captain in 2002, as Steve Waugh was abandoning the captain's role.
His aggressive captaincy gained him many fans but also was blamed for his hard play.
Ponting has played the maximum number of ODIs as captain.
He even wins the most matches as captain in ODIs and both formats combined with 165 and 213 wins, respectively.
Ponting is the best player of the pull shots playing almost all the textbook shots to perfection.
As a batsman, he is quite popular for scoring twin centuries in his 100th Test match, a world record.
2. Mahendra Singh Dhoni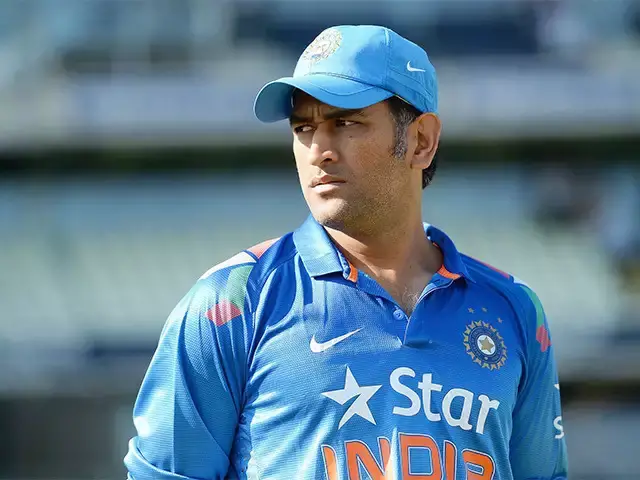 MS Dhoni is the best captain in Indian cricket history because he is the only captain to win all three ICC trophies; ICC T20 World Cup in 2007, the 2011 Cricket World Cup, and the 2013 ICC Champions Trophy. 
He was named captain for the inaugural ICC T20 CWC in 2007.
Dhoni led his team to win the T20 WC for his side with bravery and innovative decisions.
Went to the T20 CWC with a young side and led them to victory and crowned as T20 Champions. Later, became the captain for limited-overs cricket and test.
In the 2011 CWC, MSD also led the team to a glorious victory, making the team win CWC after 28 years.
He made the Indian cricket team as No.1 in Test and ODI Cricket during his captaincy.
His captaincy's unique quality was handling pressure in the utmost abnormal situations, which made him special.
Chennai Super Kings won the 2010 and 2014 Champions League T20 titles and the 2010 and 2011, and 2018 Indian Premier League titles, Under Dhoni's captaincy.
Currently, he is retired from international cricket but leading his team, Chennai Super Kings, for Indian Premier League 2023.
1. Graeme Smith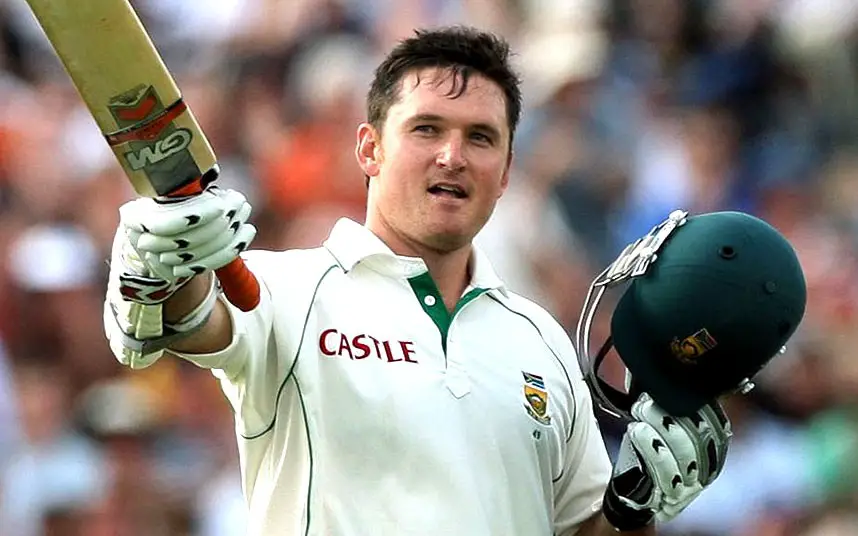 Considering all factors, Graeme Smith is the best cricket captain in the world.
Tall, well developed, and recognized as the 'Biff' for his skill to break the leather off the ball, Graeme Smith was pushed into the duties at a very young age.
He handed over the responsibility at 22 – which made him his country's youngest captain and was tasked with reinstating his countrymen's faith after Hansie Cronje had torn whatever was staying with his wrong hand in the match-fixing scandal.
As a captain, Smith showed the way by example, a case in point being the Sydney test in 2009 when he approaches the stadium and batted with a broken hand to save the game.
He was unsuccessful in this but won unanimous praise and applause for this act of braveness.
Frequently standing at 1st slip, chewing his gum, Smith is a brutal and spontaneous skipper who backs his team to the hilt.
We know him to be an aggressive and hostile sledger too. In return, he had copped a fair amount from the Aussies early on when he was new to international cricket.
He led his team to earn a test series victory in Australia on two different occasions (2008-09 and 2012-13).
Graeme Smith is the only cricketer in the history of Test cricket to captain a team in 100 or more tests with a win rate of 48.62%. The history of the selection of Smith as the skipper of South Africa is fascinating.
South Africa was knocked out of the 2003 World Cup in the group stages.
The team management searched for a younger leader who could guide and lead the team for an extended period, and Smith was the chosen one.