An average NBA player's weight is around 216 lbs. But not all positions are distributed equally in terms of weight; for instance, point guards are the lightest of all positions with an average weight of 190 lbs while Centers are the heaviest with an average weight of 250 lbs.
But recent studies revealed that over the last few seasons, the BMI of NBA players is slowly declining.
Comparatively, just 38% of NBA players today are considered overweight.
It's all because of the competitive factor, the sport now demands players to be more agile and lighter to adapt to the growing competition.
To know who are the exceptions, here are the top 10 heaviest NBA players ever:
10. Priest Lauderdale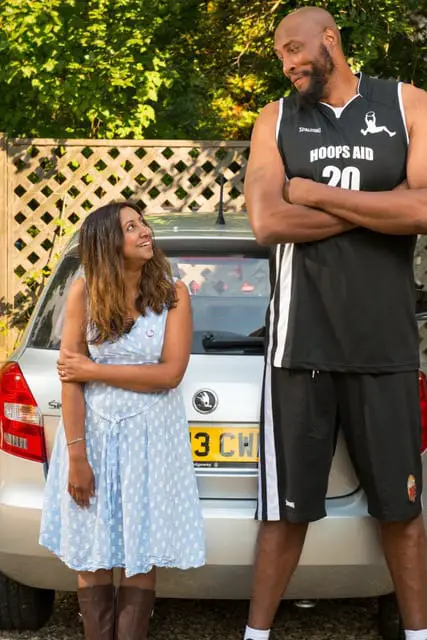 Priest Lauderdale is an American Bulgarian basketball athlete who weighed over 325 lb with a height of 7'4" and played for the Atlanta Hawks in the 1996 NBA Draft.
He played for a short time in the NBA league from 1996 to 1998. After that, he played for the Bulgarian National basketball team from 2002 to 2005.
9. Garth Joseph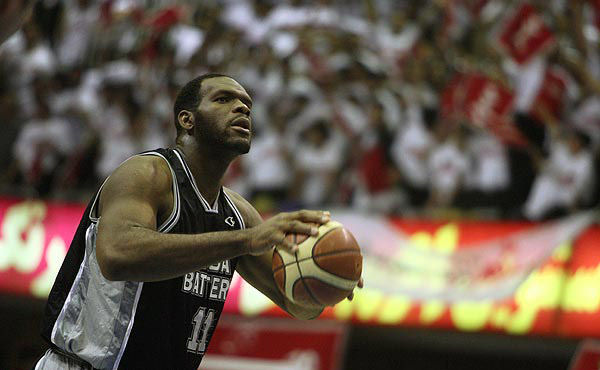 Garth McArthur Fitzgerald Joseph was a member of the Dominican basketball national team weighing around 315 pounds and height of 7'2".
Joseph only played 4 matches in the NBA league during the 2000-01 season.
Sometimes he is often referred compared to as Shaquille O'Neal because of his excess weight.
Even though he was one of the heaviest NBA players in the season, he played some good matches at the international level.
Named the NYCAC Rookie of the Year during the 1994-95 season and inducted into the Saint Rose Athletics Hall of Fame in the year 2017.
8. Robert Traylor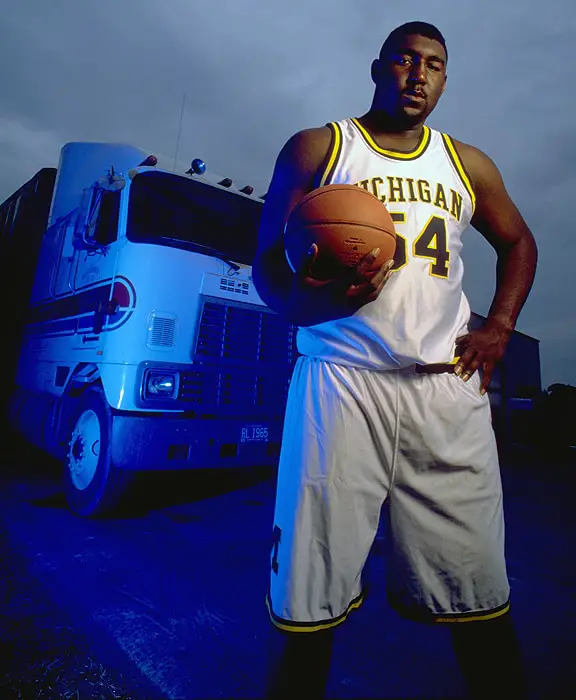 Robert DeShaun "Tractor" Traylor used to weigh over 300 pounds and height of 6 feet 8 inches.
Traylor played in the NBA League for 7 years but did not live up to the expectations in the game due to his overweight.
Made his debut in the NBA league in the year 1998 for Dallas Mavericks.
During the 2005 offseason, he had surgery and then signed for New Jersey Nets in the 2005-06 season but failed in the physical examination, and the deal was stopped.
Robert faced many problems during his entire Basketball career.
7. Kevin Duckworth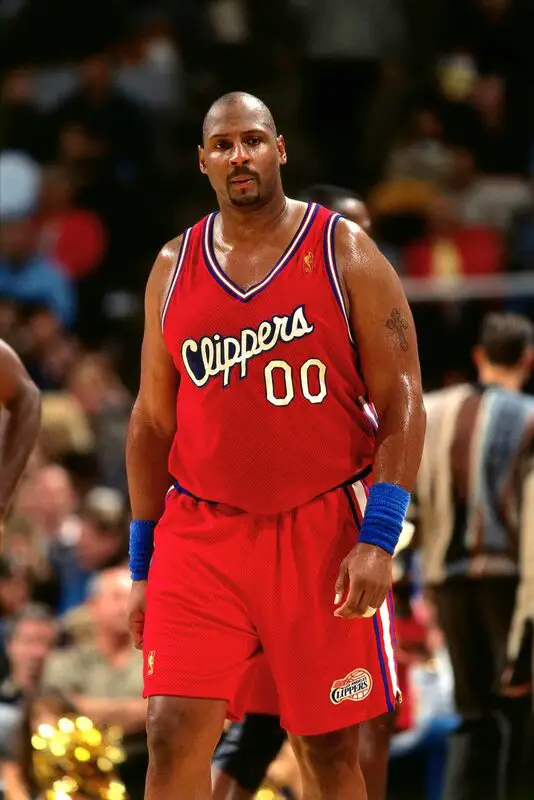 Kevin Jerome Duckworth was a center position player in the NBA league. He weighed around 275 lb and had a height of 7 feet.
During the 1994-95 season, this heaviest basketball player weighed 310 lbs.
Duckworth has struggled to keep his weight down during some matches in his career and still has quickness in his body and high-caliber strength.
After his retirement in the year 1997, weighed nearly 350 pounds which made him lead an unhealthy life. During his play in the NBA, named the NBA's Most Improved Player and 2-time All-Star.
6. Thomas Hamilton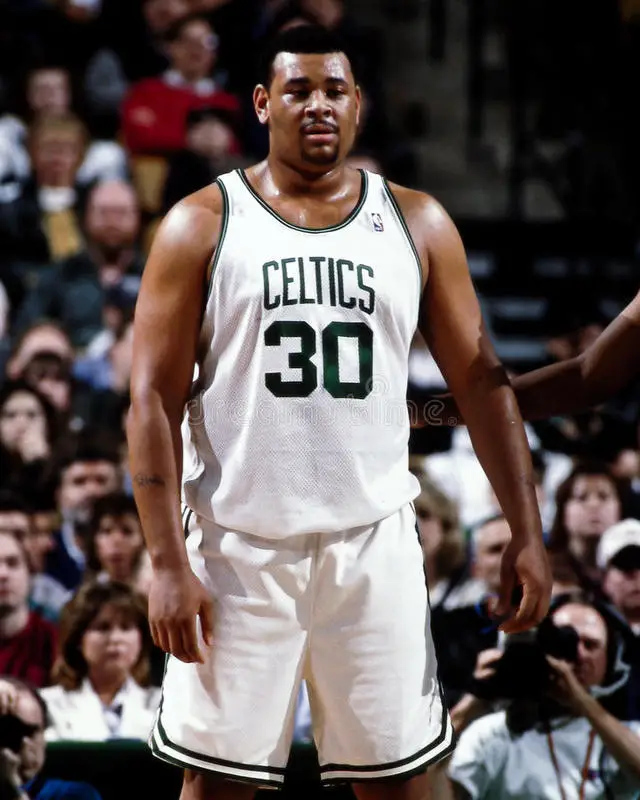 Thomas Thaddeus Hamilton had never played Basketball before the 1995-96 NBA season. During his studies, he weighed over 330 pounds with a height of 7'2".
He spent most of the time on both the injury and suspension lists.
When he appeared in his first NBA game, his weight was over 360 pounds which he has taken off the suspended list.
He was fit and played for Boston Celtics for around 11 games scoring 25 points. With the Houston rockets, he has an average of 4.1 rebounds and 0.6 blocks per game.
5. Michael Sweeney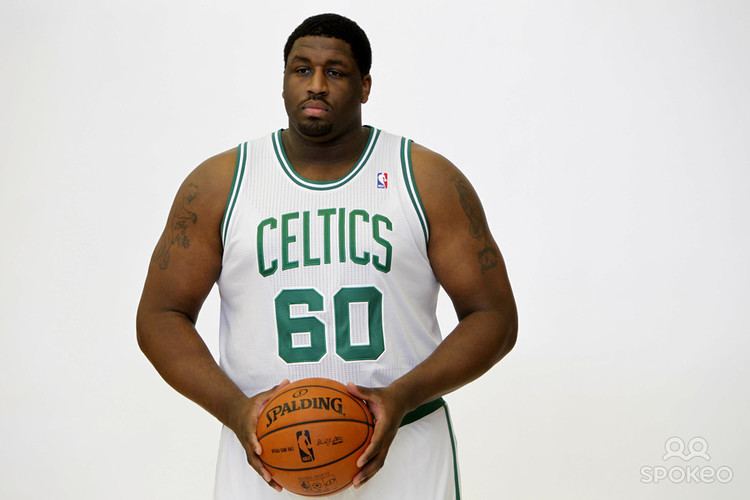 Michael Damien Sweetney when came out of the University after his studies in the year 2003, was around 260 pounds weight.
In the same year, he made it into the NBA League for New York Knicks.
Selected into the NBA League in 2003 and due to his weight issues, did not appear in a single match from 2007 to 2009.
By 2008, he weighed more than 400 pounds and was perhaps the heaviest player in NBA history at that time.
Despite his weight, struggled and fought to play in the matches. He became an Assistant coach in 2019 and presently, head coach of the Girl's Varsity basketball team.
4. Sim Bhullar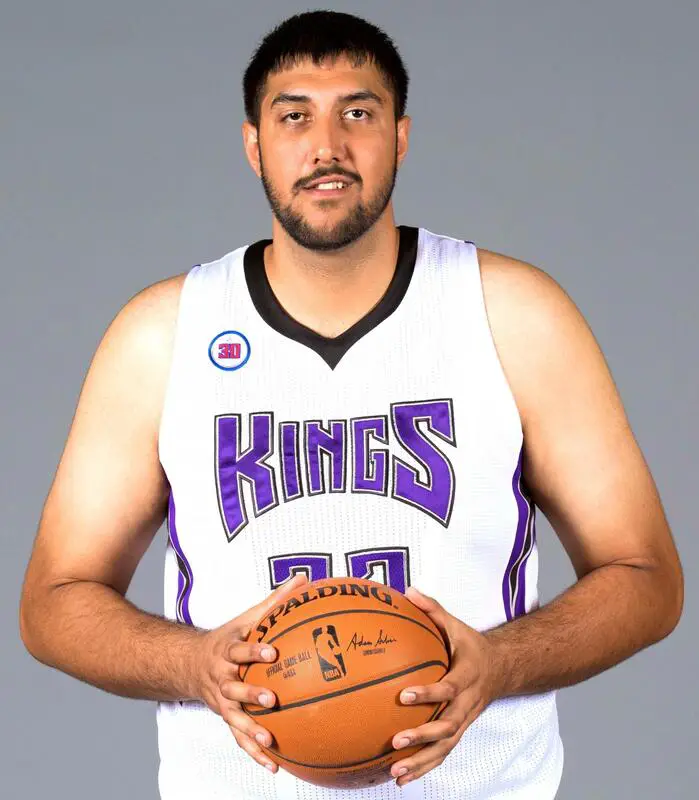 Gursimran "Sim" Bhullar is the first player to play in the NBA league of Indian descent and the 6th tallest player in the history of the NBA.
Bhullar has a massive weight of 360 lb. He is significantly bigger than the Indiana Pacers. Although he is bigger and looks the same, impressed people with good performances in the matches.
In 2014, he entered the NBA Draft and later went undrafted. Signed for the Sacramento Kings to play in NBA Summer League.
3. Eddy Curry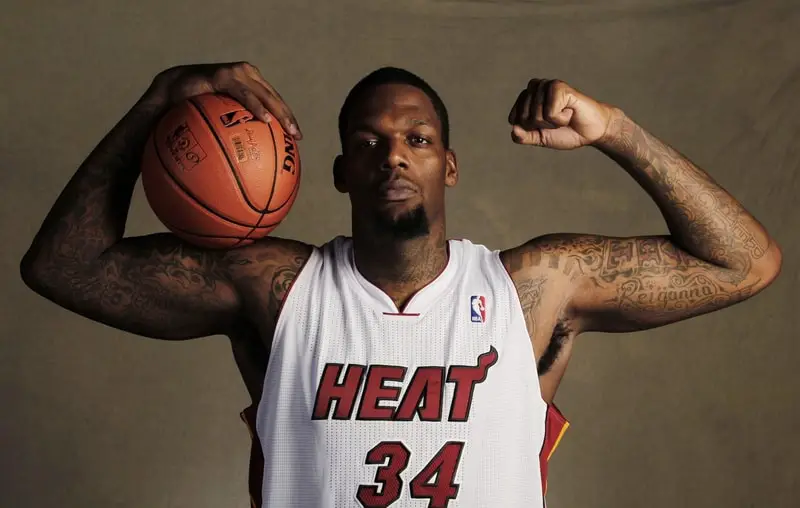 Eddy Anthony Curry Jr who weighed more than 350 pounds before he turned 30 years.
In 2002, Chicago Bulls drafted Curry and believed that he might have health issues due to his weight.
His ability to play the game has decreased over time due to his weight.
At that time he was the heaviest NBA player of all time and some of the coaches advised him to only focus on reducing weight.
His best season in the league was with the New York Knicks with an average of 19.5 points and seven rebounds in 81 starts.
Also, led the league in field goal percentage in the 2002-03 season and was a part of the 2012 NBA Championship
2. Shaquille O'Neal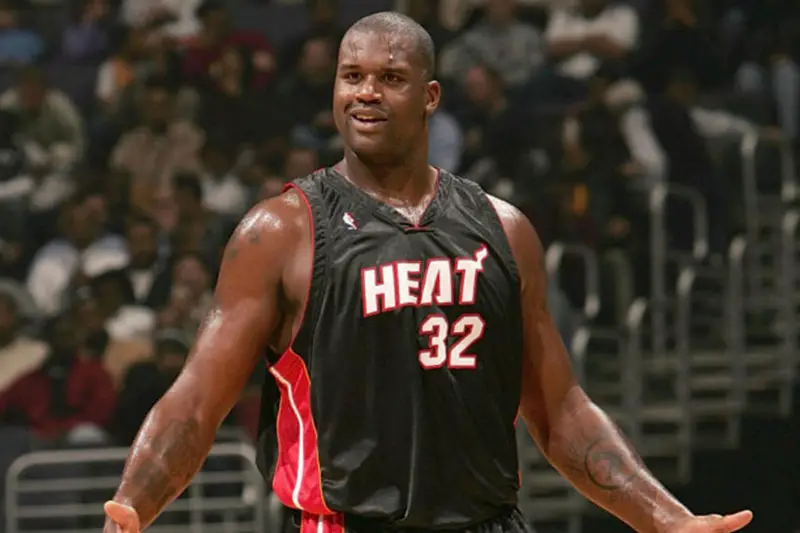 Shaquille Rashaun "Shaq" O'Neal had played for over 19 years for 6 teams in the NBA League. Weighed 325 pounds with a height of 7 feet known as the tallest player ever. 
Since his childhood, he was tall, and by the age of 13 he was 6'6".
One of the three players to win Finals MVP, NBA MVP, and All-Star game MVP in the same year.
His records include 14 All-NBA team selections, 15 All-Star game selections, MVP Award, 3 Finals MVP Awards, and 3 NBA All-Defensive team selections.
O'Neal was named to the FIBA Hall of Fame in 2017 and the Naismith Memorial Basketball Hall of Fame in 2016.
1. Oliver Miller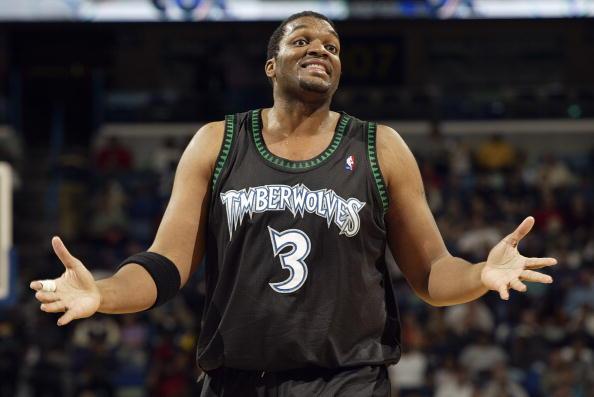 With a height of 6'9″ and an average season weight of up to 300lbs, Oliver Miller's "The Big O" was the heaviest player in NBA ever.
Miller had played in the NBA for the Dallas Mavericks, Detroit Pistons, Suns, Toronto Raptors, and Sacramento Kings teams for over 8 years.
He was notorious for his problems with his weight, however. 
He was officially listed at 270 pounds at the beginning of his career, but he grew up to 380 pounds over the later years of his NBA career, seriously reducing his mobility and endurance.
In 2016, inducted into the Sports Hall of Honour at Arkansas University and selected as an SEC Basketball legend in the year 2017.