Since the turn of the century, Olympic sports disciplines in India have become part of sports lovers.
This diversification of sports in India has opened the way for more access to events, domestic tournaments, better media exposure, coverage, and success on international platforms.
In that sense, it is difficult to regard badminton as the most popular sport for Indian fans.
Unlike other Indian sports, badminton in India was limited to a pastime activity among young people in urban households until talented Indian badminton players like P. V. Sindhu and Saina Nehwal popularised the sport in the past two decades.
But the Indian badminton history dates back to other talented players as well.
To know more about those talented Indian players and their inspiring stories, here are the top 10 most famous badminton players in India:
10. Nandu M Natekar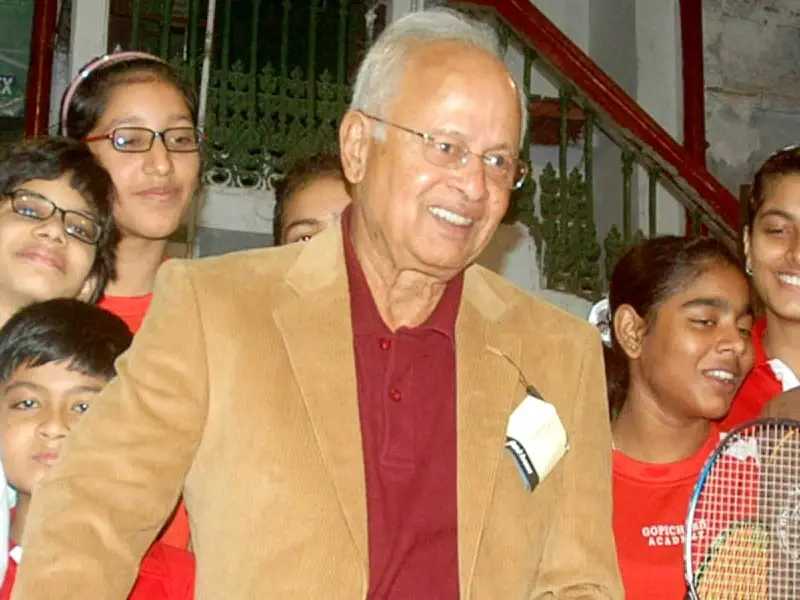 The Badminton legend Nandu Natekar is a former Indian badminton national champion.
He was born on 12 May 1933 in Sangli and completed his education at Ramnarain Ruia Autonomous College.
Mr. Natekar has made his victory in over 100 national and international titles for India in his championship career of 15 glamorous years.
Natekar was the first Indian shuttler who won a title abroad in the year 1956.
Apart from sports, he is a director of the Natekar Sports and Fitness center. His career is full of achievements, among which is an Arjun award.
He was included among the Outstanding players to win in Malaysia during the renowned series of the Thomas cup in 1954.
9. Parupalli Kashyap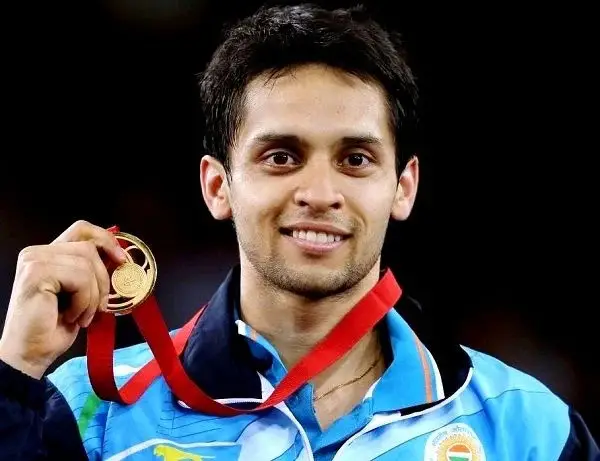 Parupalli Kashyap is another smasher who represented India at the 2012 London Olympics.
In his early career, he got trained at Pullela Gopichand Badminton Academy.
This famous Indian badminton player made India proud at London Olympics by presenting himself in the quarter-final.
For this remarkable achievement, The Government of India awarded Kashyap the prestigious Arjuna Award in 2012.
Apart from this, he has also won medals at Glasgow Commonwealth Games.
He was also an iconic player in the Indian Badminton League representing Banga Beats in 2013.
8. Chetan Anand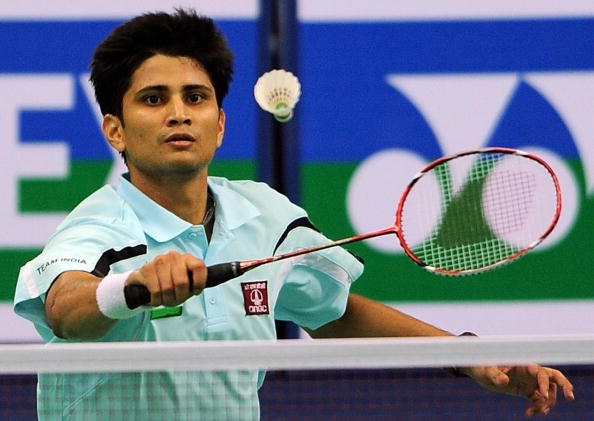 Anand has bagged the national championship four times in 2004, 2007, 2008, and 2010.
And apart from this, he has also won the South Asian Games men's singles championship in 2004, 2006, and 2010.
With his skilled performance, he has bagged the 10th best badminton player in the world.
He was also awarded the Arjun award for his consistently stellar Performance in Commonwealth Games.
Chetan won his first senior tournament victory in the Asian satellite tournament in 2001.
In 2005, he married Jwala Gutta (another top badminton player) till their divorce in 2010, and in 2012, Chetan then got married Sarada Govardhini Jasti.
7. Jwala Gutta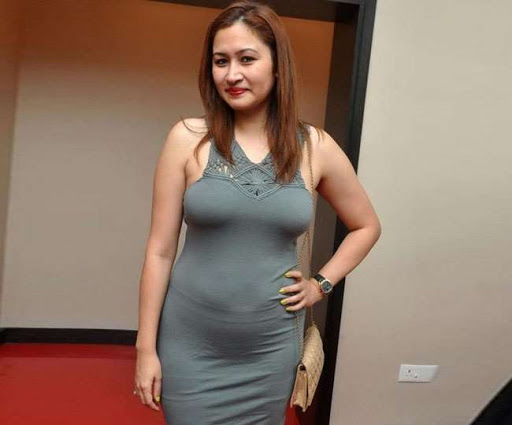 Her career began in the 1990s and represented India on the international level in both mixed and women's doubles categories.
To date, she has won over 316 matches, the highest by any professional player in India.
With her consistency, Jwala has bagged her highest, sixth spot position in badminton in the world.
She won the World Championship bronze medal and was India's best-ever women's doubles shuttler.
She is also the recipient of the prestigious Arjuna Award for her legacy in the women's doubles national category.
Jwala has officially launched her Jwala Gutta Academy of Greatness, better known as Jwala Gutta badminton academy Hyderabad.
The state-of-the-art academy is located on Sujatha High School premises and will have 14 courts.
Jwala got married in 2005 to Chetan Anand but got divorced in 2011, and now she is dating Tamil Actor Vishnu Vishal.
At their best, Ashwini Ponnappa and Jwala Gutta's pair are the most successful women's doubles players in India.
6. Aparna Popat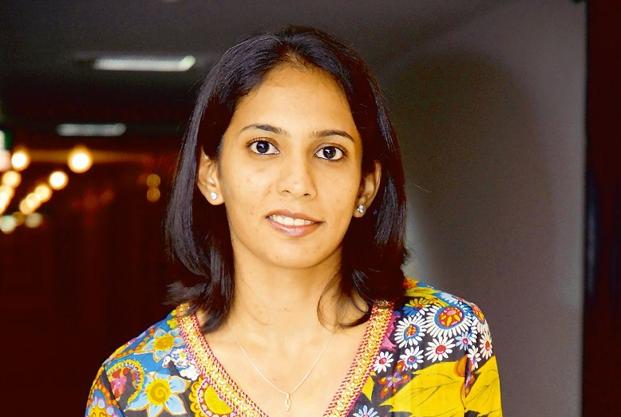 Aparna Popat is the only badminton player to win all the senior national championships (Indian National Badminton Championships) from 1997 to 2006, for a record equivalent to nine times.
Aparna's career peaked in 2006, while a sporting career spanning around 17 years were full of many titles.
Since her beginning, she has played with dignity and shown a highly skilled level.
In 2000 at the Sydney Olympics, she was the only female player from India to take part.
She has also represented India in Asian games and, back then, was the top badminton player in India.
Aparna also attended a mentorship program by the US Department of State and ESPN to uplift the sports opportunities for underserved women and girls worldwide.
5. Srikanth Kidambi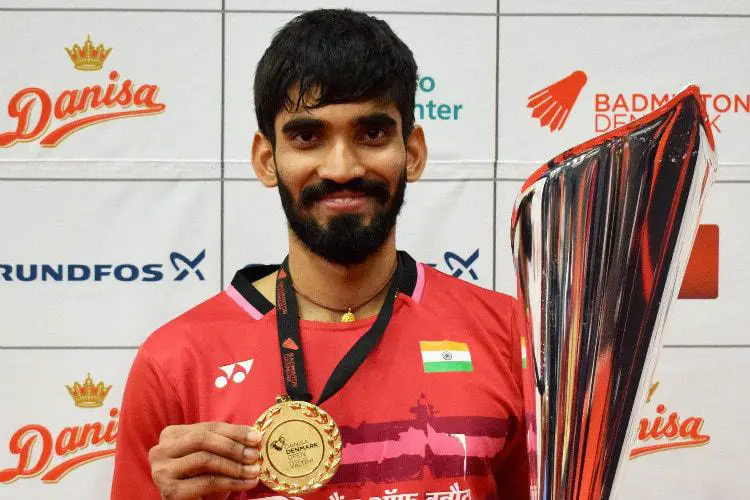 Another smashing star is Srikanth Kidambi from India was born and brought up in Andhra Pradesh.
He got trained at Gopichand Badminton Academy and used to have a career full of ups and downs, but his hard work has unveiled him.
In 2014, the shuttler announced his arrival into the elite badminton world.
The government awarded Kidambi the Arjun award in 2015 and India's fourth-highest civilian award, Padma Shri, in 2018.
Srikanth has also maintained a record of being the best for men's single in the world in 2018.
Recently, in Badminton Asia Team Championships 2020, he won a 4-1 victory over Kazakhstan in the opening group match.
Srikanth is one of the country's best shuttlers by winning the maximum number of super series titles (the highest by an Indian badminton player male), placing himself with Indian badminton's greats.
4. Saina Nehwal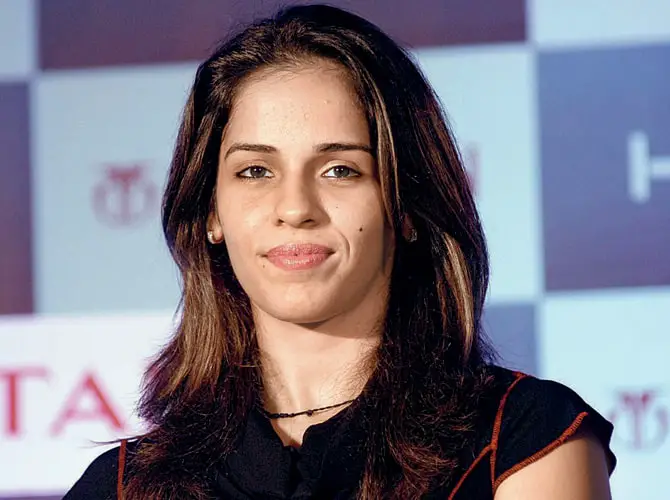 Saina Nehwal represented India three times in the Olympics and is a former world no. 1.
Nehwal was the first Indian in the Commonwealth Games to win two women's singles gold medals (2010 and 2018).
As one of the most successful Indian sportspeople, we credit her with the growing popularity of badminton in India.
She has been the first Indian shuttler to win an Olympic medal and the only Indian player to win the BWF World Junior Championship.
She was the first Indian to win the 4-star tournament and the youngest Asian to achieve the feat.
Including 11 Super Series titles, she has won over 24 international competitions.
Not just that, Saina Nehwal won the bronze medal in Women's singles, the first Olympic Badminton medal in the country in the 2012 Summer Olympics.
Nehwal's career began in 2009 when she bagged BWF super series event.
Indian Open quickly followed her success and Singapore open, where she could defend her title.
3. PV Sindhu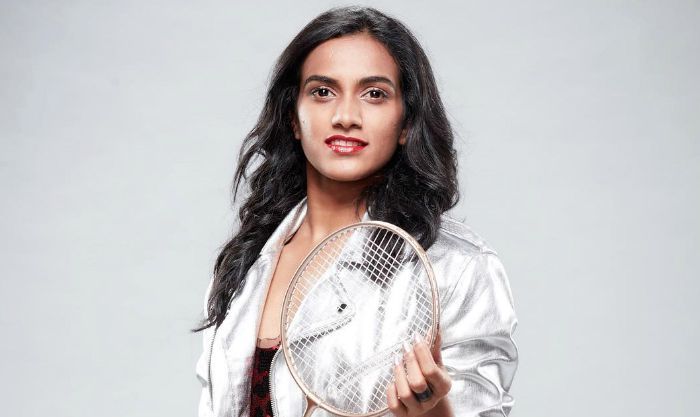 PV Sindhu is another professional badminton Player who made her debut in the year 2009. She was born on 5th July 1995 and brought up in Hyderabad.
By becoming the first Indian badminton player to receive a gold medal in the BWF World Championships, PV Sindhu created history on 25 August 2019.
Ms. Pusarla Venkata Sindhu is more popularly known as PV, with her extraordinary commitment, service to the nation, and pragmatic approach. She became the first Indian woman player to win an Olympic silver medal.
After Saina Nehwal, Sindhu is the only player who has achieved the 2nd position in badminton.
In the All England Open Badminton Championships 2020, following PV Sindhu's defeat in the quarter-finals at Japan's Nozomi Okuhara, Okuhara's path to the semifinals was anything else than easy, as PV Sindhu won the last-eight tie quickly.
When it looked as if PV Sindhu continued to build upon her momentum, Okuhara changed the tide in her favor with some subtle tweaks.
The Japanese often found that they wanted her serves deep inside the court, but in the second game, they changed to shorter serves, forcing the Indian shuttler to open up.
Regardless of England championships, everyone acknowledged that Sindhu remains a serious contender in the sport.
Her quickness on the court has surprised many top performers.
Apart from a playing career, she also has endorsement deals with JBL, Nokia, Bridgestone Tyres, Gatorade sports drink, health drink boost, and sanity pad Stayfree.
Pusarla made the list of Forbes' highest-paid female athletes in 2018 and 2019 with earnings of $8.5 million and $5.5 million, respectively.
She is the recipient of the sports honor, Rajiv Gandhi Khel Ratna award, and the Padma Shri, and was also honored with Padma Bhushan in January 2020.
She is also a brand ambassador of the central reserve police force (CRPF) and Vizag steel.
PV Sindhu alongside Saina is regarded as the greatest Indian female badminton player of all time.
2. Pullela Gopichand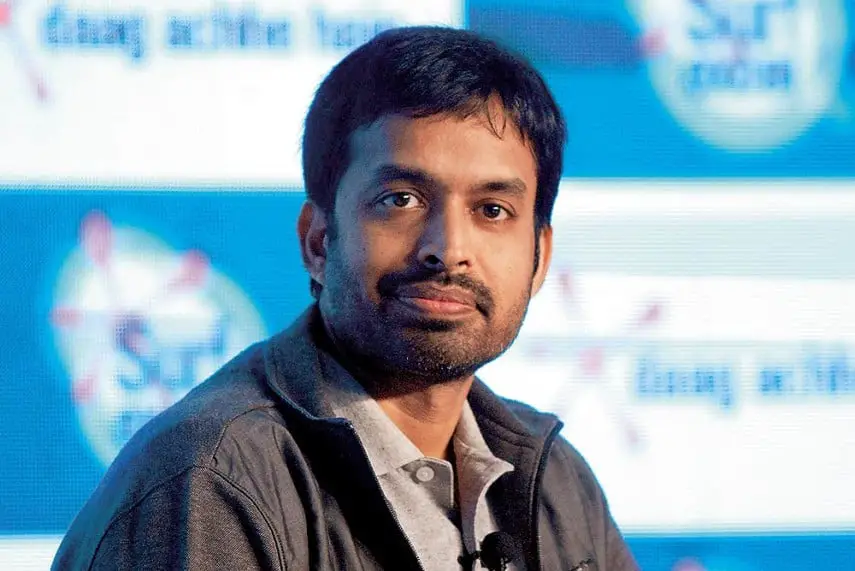 Pullela Gopichand is the Chief National Coach for the Indian Badminton Team and is among a legend in the world of badminton, as his career is full of titles.
Coach Pullela is the only player after Prakash Padukone to win the All England Open Badminton Championship.
Not only he played but also he is running an academy named Pullela Gopichand Badminton Academy, where he carves out the talent of the learners.
Pullela Gopichand Badminton Academy is the best badminton academy in India and trains many badminton players (including over 50% of this list) to excel in national and international tournaments.
He was also awarded the Arjun Award, Rajiv Gandhi Khel Ratna, Padma Bhushan, and Dronacharya Award in 2009.
The Badminton Association of India has established an effective process that regularly churns out talent with Pullela Gopichand as the national coach.
Most regard Pullela Gopichand as the best badminton player in India, considering his winning statistics and competition.
1. Prakash Padukone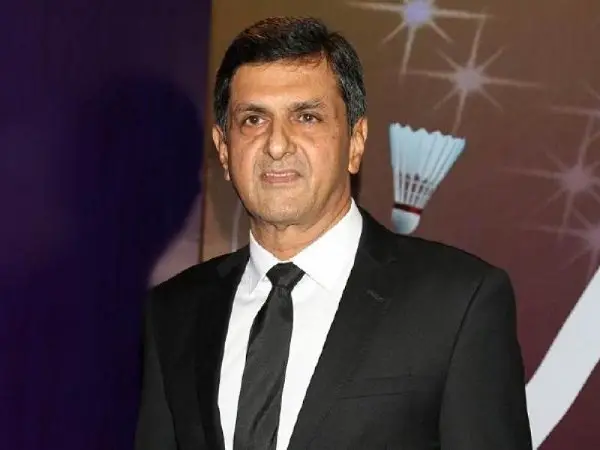 Prakash Padukone's career began with making India proud as he was the first Indian professional badminton player to win the All England Open Badminton Championship.
He ranked 1st in 1980 in a badminton tally list and trained for international matches training in Denmark, coming across many European players.
Padukone was the first badminton champion in India, a sport virtually unknown at that time.
His career came to rest in 1991 and after that worked as chairman of India's badminton association for the short term.
He has two daughters, namely Anisha, a professional Golf player, and Deepika.
In the 20-member squad that will travel to Denmark for the Thomas and Uber Cup, Kidambi Srikanth, PV Sindhu, and Saina Nehwal were named top players.